From the SFLA Blog
Abortion's Legality is Being Challenged – Get Prepared with This Class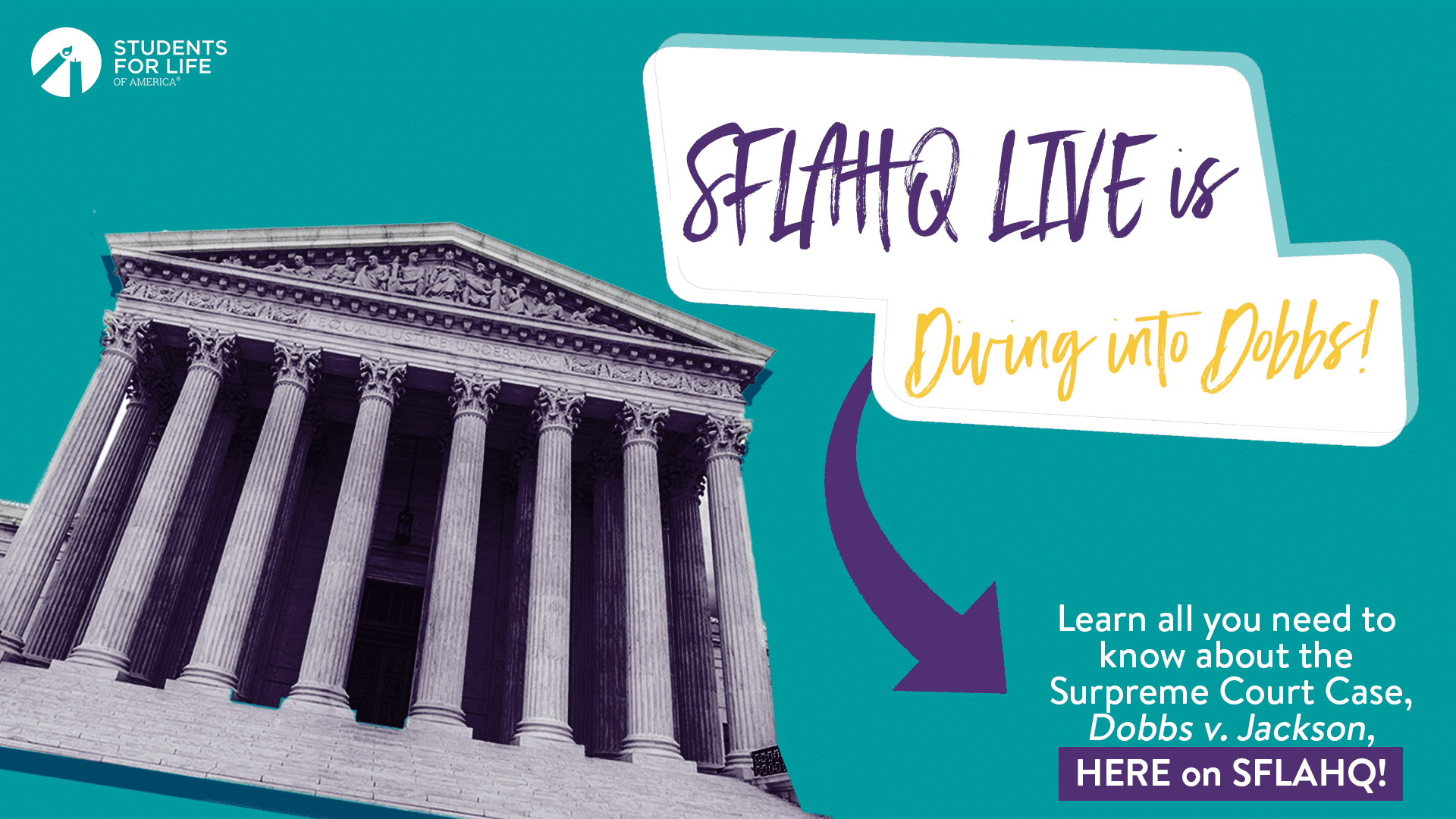 Caroline Wharton - 27 Sep 2021
Abortion has become America's hottest topic for discussion on campuses, in communities, and in politics. With Dobbs v. Jackson Women's Health being heard by the Supreme Court this year, it is a critical time to reach people about the humanity of the preborn. After all, this court case out of Mississippi has the chance to reverse Roe v. Wade. Now, more than ever, we cannot back away from the front lines of the abortion debate.
Join three LIVE online classes with Students for Life on SFLAHQ, our online leadership platform, in October to learn more about this important case. The course is called Diving into Dobbs!
We know that information changes minds. Many who do not identify as pro-life simply do not know the horrors of abortion. As a part of the Pro-Life Generation, it is our job to teach them. In order to do that, we need to be solid in our own understanding of abortion.
This three-week course will consist of live classes once a week on SFLAHQ covering hot topics in the Five Pillars of Pro-Life Activism, such as:
 How does Dobbs v. Jackson Affect the Pro-Life Movement?
Having Conversations about Preborn Viability with your Peers
See Me Now Fall Tour & Getting Involved in Dobbs v. Jackson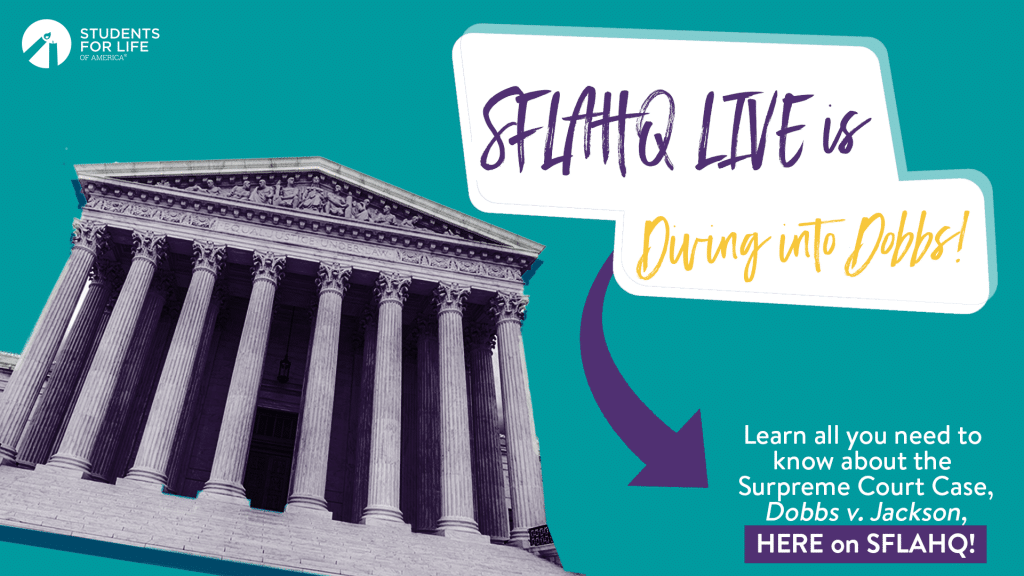 The class will be led by SFLA's Leadership Initiatives Team and will take place at 8pm EST on October 4th, October 11th, and October 18th.
Can't commit to all three? That's okay! You can register for one class, two, or all three classes. 
Not only will you receive EXCLUSIVE content, but everyone who registers and attends at least one live class will receive a custom SFLAHQ tumbler! If you attend all three, you will receive a graduation kit (which includes a special certificate, a pro-life sign, topic cards, an event guide, and more) to help you take your activism to the next level.
Don't wait to get informed on Dobbs v. Jackson and what it means for the future of the pro-life movement. Register for the course today!