From the SFLA Blog
We Crashed an "Abortion Teach-In" on the Steps of the Supreme Court
Brenna Lewis - 10 Sep 2021
The evening of September 9th, a pro-abortion group called Reproaction organized a "Self-Managed Abortion Teach-In" on the steps of the Supreme Court. With everything that's going on right now… Students for Life and a few local allies knew we had to show up and and share the message that chemical abortion hurts women.
When we arrived, the abortion group was teaching about a dozen women in attendance how to acquire chemical abortion drugs (including through the mail), how to take them, and how to instruct other women to do the same – all without medical supervision.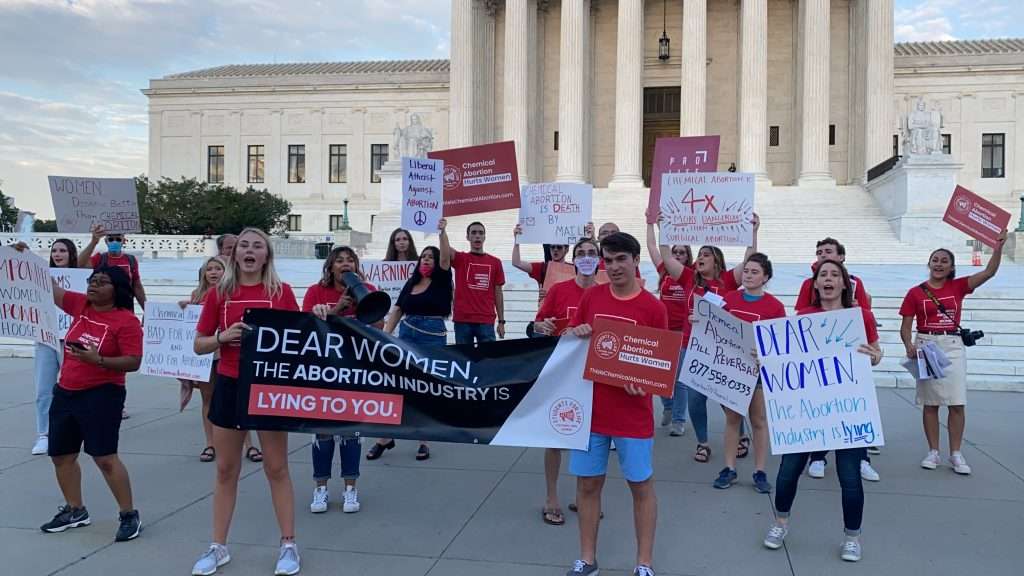 The Pro-Life Generation shared the message that chemical abortion hurts women both psychologically and physically. Over 20 women have died since the drugs were legalized. While we were there sharing, "This can be harmful!" they were chanting, "Abortion forever!"
While they trained women how to acquire drugs and abort babies at home, we projected the real stories of women who have been hurt by chemical abortion. We told them about Abortion Pill Reversal and our ThisisChemicalAbortion.com site where they can read about how the abortion industry has lied to them.
In a way, we guess things have come full circle. The whole reason there was some level of support across the country for Roe v. Wade in 1973 is because they argued that "women were dying in unsupervised or back alley abortions."  People were doing them at home, they claimed. Neither was true but that's how they managed to legalize abortion-on-demand.
The safest place for women, if there is such a thing when dealing with these highly potent drugs, is with actual doctors. But now, they want to go back home and deliberately keep doctors out of the picture. Abortion is worshipped so unequivocally that women's health and safety takes a back seat to it.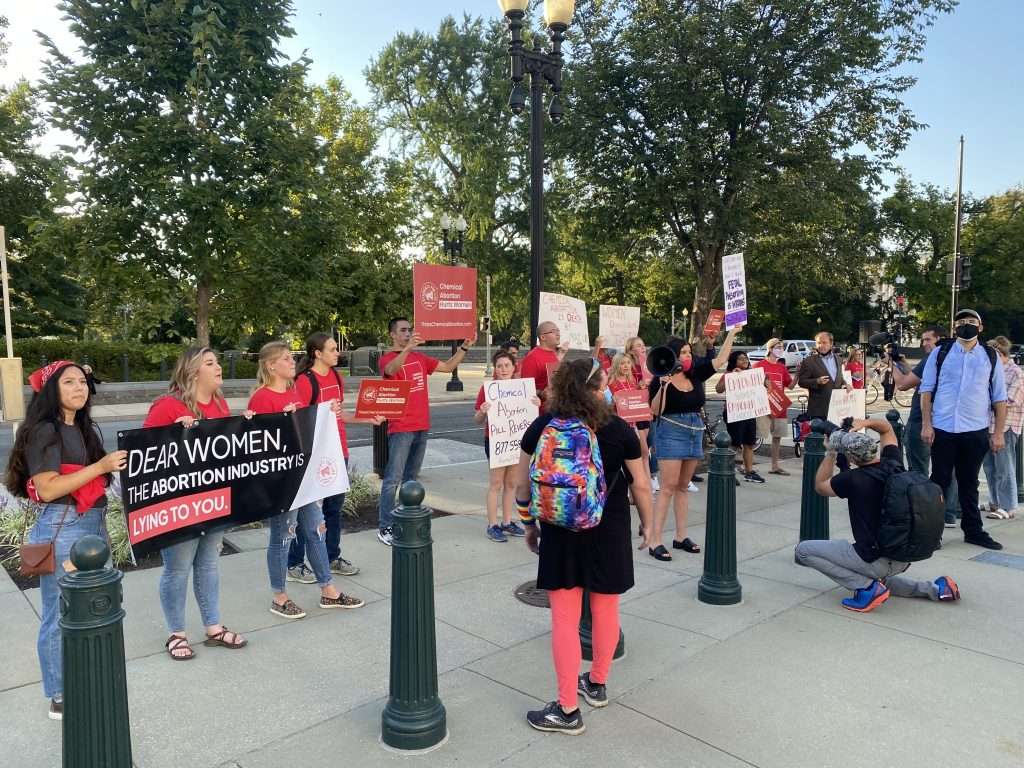 When their event was over, some of our students approached and distributed our chemical abortion flyer (which explains the risks, etc). The students also tried to engage some of the women in conversation about it, though no one would talk to us. Fortunately, some actually took the flyer and left with it.
Students for Life will continue, in every way we can, to educate Americans about the dangers of chemical abortion.