From the SFLA Blog
Massive Pro-Life Gathering in California Signals Hope for State's Future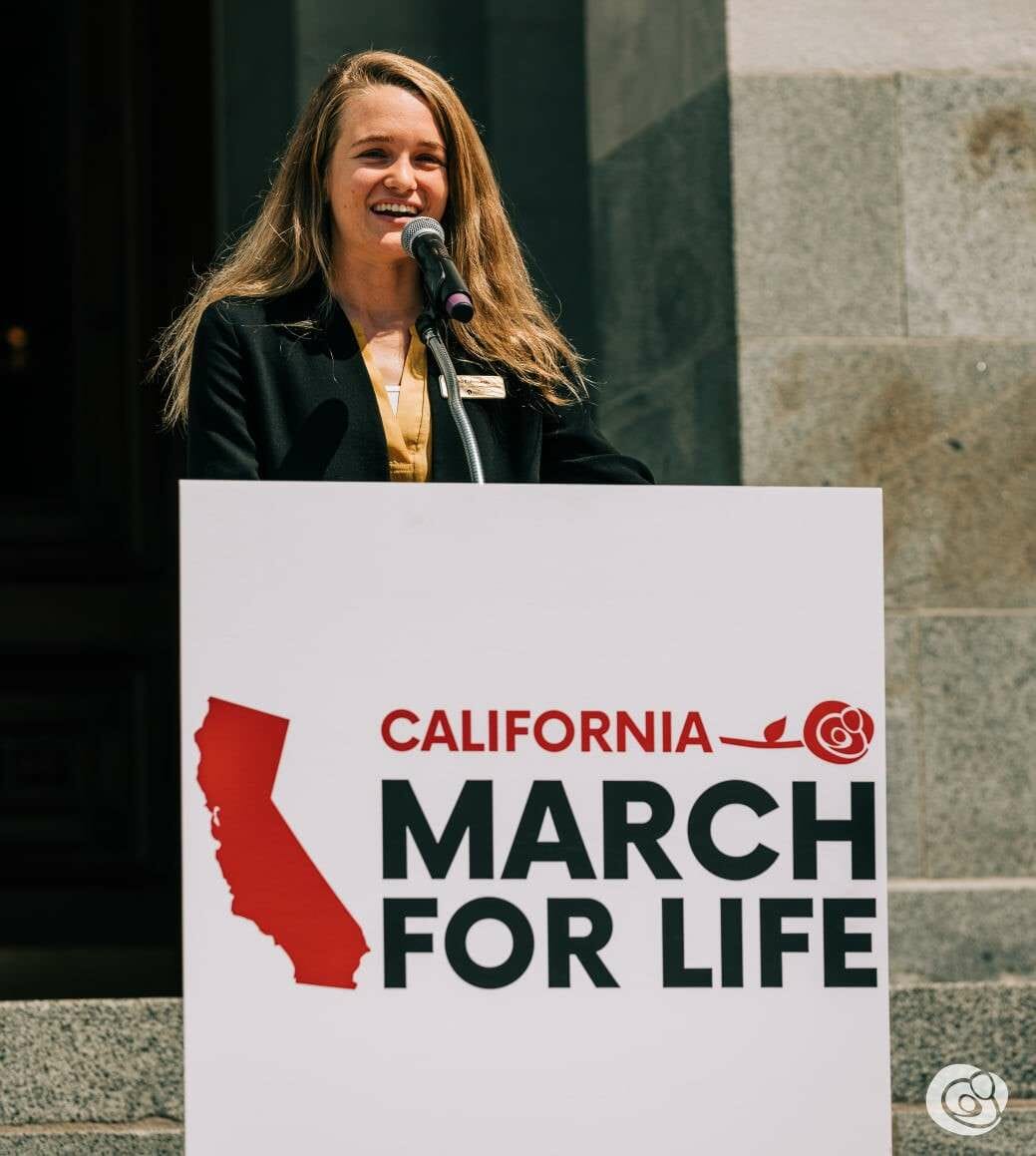 Brenna Lewis - 08 Sep 2021
On August 25, 2021, the official March for Life® organization along with the California Family Council kicked off the first annual California March for Life® event outside the capitol in Sacramento.
We #marchforlife! pic.twitter.com/i6yq5uRrTg

— March for Life (@March_for_Life) August 25, 2021
I was fortunate to speak among several other great pro-life speakers including Jeanne Mancini, the president of March for Life®, Kristin Turner, the president of Pro-Life San Francisco, John Gerardi from Right to Life Central California, Senators Brian Jones and Shannon Grove, Assemblyman James Gallagher, and Marie Leatherby from the California Alliance of Pregnancy Care.
It was wonderful to take a stand for Life together- this is what these events are all about. We go to show that communities across the nation will do what it takes to rise up, raise awareness, and advance the pro-life cause. It was great to see a crowd standing on the capitol steps in the middle of the week, as the event took place on a Wednesday.
"We are the pro-life generation! Everyone here today is here because their parents chose life. But 20% of our generation is missing directly because of abortion. We must continue this fight for life."-@leakali_sfla, @StudentsforLife#WhyWeMarch #CAMarchForLife

— March for Life (@March_for_Life) August 25, 2021
And despite the odds, despite the protesters, and despite a lack of media coverage, we were there. We showed up, and the pro-life community will continue to stand strong together, as we know the unification of pro-lifers is so vital and important in our movement today.
Check out my speech from the event below…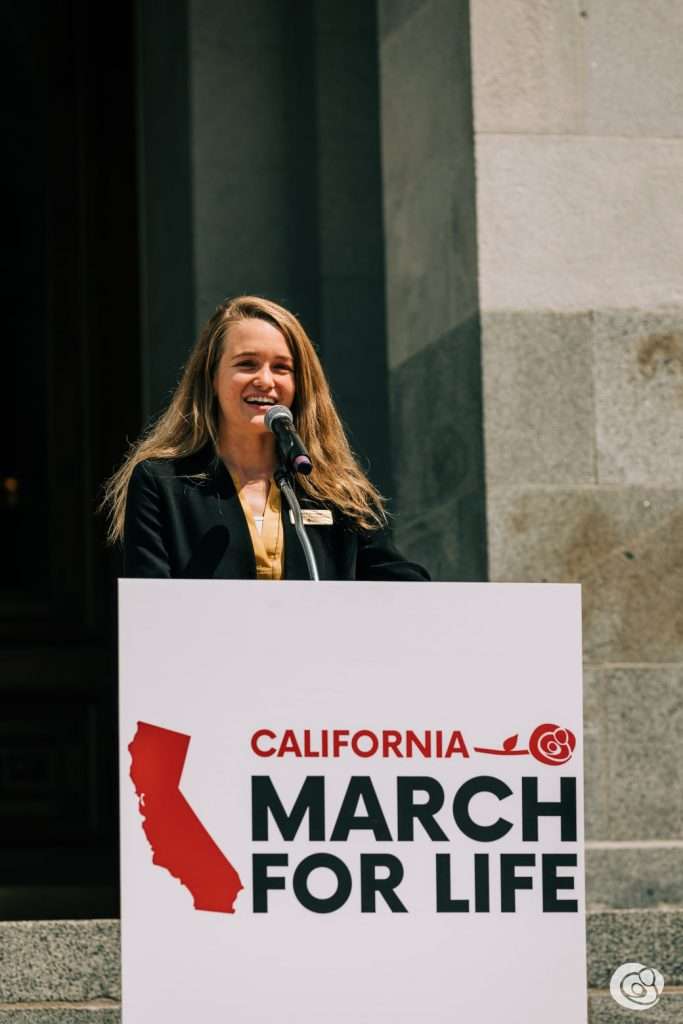 "We are the Pro-Life Generation! Each of us has a unique dignity that no one can take away.  Now look around at your family members and your friends; we are the lucky ones; we are the survivors.
As we know, 20% of our generation is missing. They are the ones who are torn limb from limb. They are our brothers and sisters who died in silence.
But we with Students for life of America along with all of you are here for a reason. We are taking a stand. Across campuses throughout the United States, Students for Life of America is traveling to schools, educating students, and inviting students into a community of love and support, not only for unborn children, but for their mothers and their fathers. And we are on more than 1,250 campuses and counting in all 50 states — where  we talk and serve  the generation most targeted for abortion — our fellow students, friends, and family. 
We support life from womb to tomb. From conception to natural death, with respect for all. We refuse to discriminate against anyone based on sex, race, or perception of abilities. And we refuse to abandon women to a predatory Abortion sales force, set up in minority neighborhoods and near college campuses.
And I would like to just take this moment and invite all of you into our mission.
If you are a student, you are the Pro-Life Generation. You are needed. If you are not already involved, I encourage you to start a Students for Life group or to join an existing one. We are stronger with community.
And for all of you non-students, I encourage you to get involved with our Abortion Free Cities Campaign.  
We are launching our Abortion Free Cities Campaign in which we are working for Abortion Free Cities — where we both protect life in law and serve mothers and their children, born and preborn. 
In several key cities throughout the us, including Sacramento, we will be working with students, churches, and organizations to promote a culture of Life through this campaign and I encourage you to get involved."