From the SFLA Blog
Students for Life of America Releases Toolkit to Hold Abortionists Accountable to New Texas Law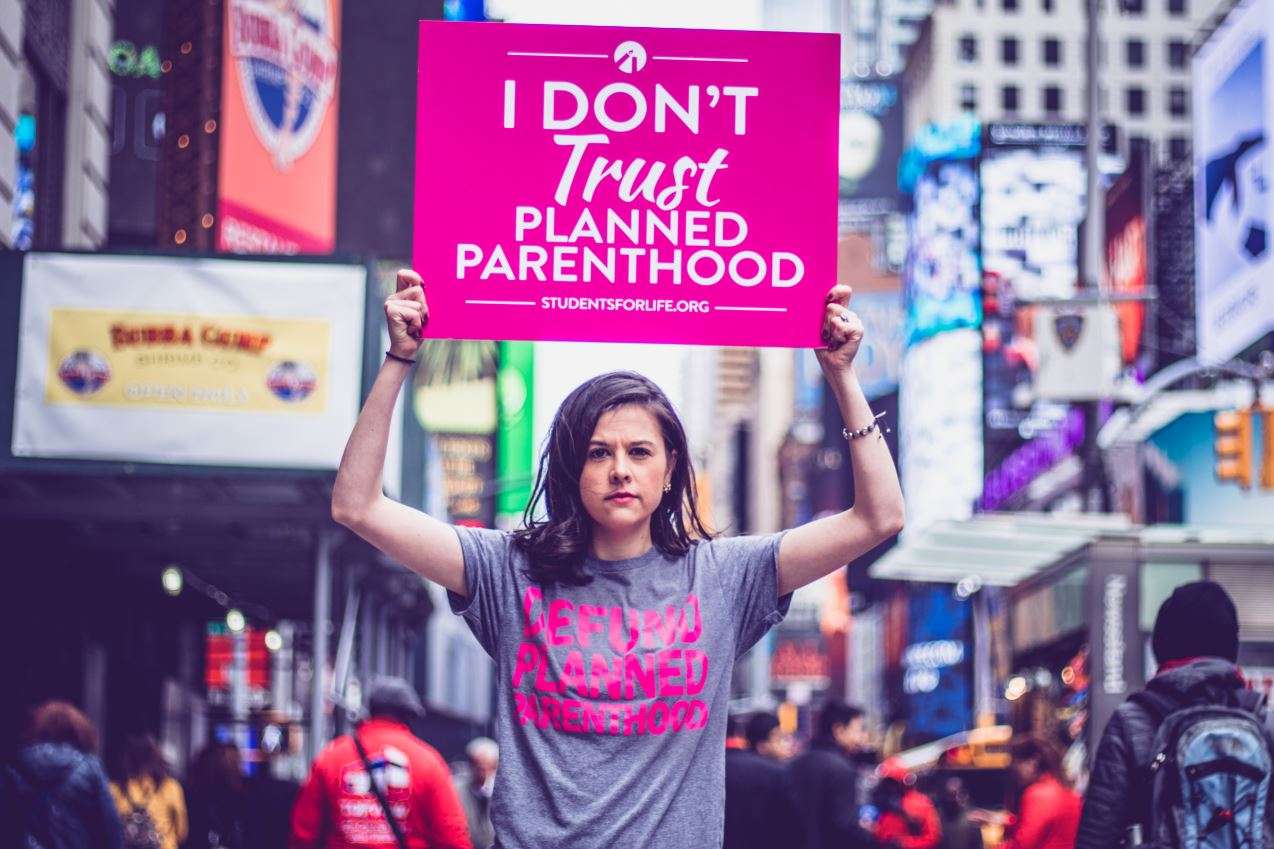 Kristi Hamrick - 07 Sep 2021
SFLA RELEASES 'SEARCH, SUE & SHUT DOWN' TOOLKIT TO HOLD ABORTIONISTS ACCOUNTABLE TO NEW TEXAS LAW
"SB 8, the Texas Heartbeat Law, will save more than 100 children from abortion violence every single day," said SFLA President Kristan Hawkins. "Pro-life Americans have had enough of the government failure at every level to protect our preborn children and enforce laws and regulations designed to provide some level of protection to the most vulnerable. The Texas Heartbeat Law's novel approach has already no doubt rescued hundreds of children in just its first few days. It's time to search out, sue, and shut down the abortion industry for good."
AUSTIN, T.X., AND WASHINGTON, D.C. (09-07-2021) – On Wednesday, Texas enacted an historic Heartbeat Law that bans abortions once a preborn child's heartbeat is detected. The law empowers pro-life Americans to help protect the preborn by bringing civil action against anyone who kills or aids or abets the killing of a preborn child after a heartbeat is detected.
Students for Life of America is helping to equip Americans to combat abortion by helping to enforce the Texas Heartbeat Law. The goal is to Search out, Sue, and Shut Down abortionists in the Lone Star State.
The toolkit is available HERE.
This week, Kristan Hawkins penned an opinion editorial at USA Today noting that Heartbeat Laws enjoy support in the US:
Half the country, according to polling by the Kaiser Family Foundation, believes abortion should not be legal once this profound and undeniable sign of human life is detected. Polling from Students for Life of America's Institute for Pro-Life Advancement this year found that 6 in 10 people in the millennial and Gen Z generations believe "doctors should check for a heartbeat before performing or offering an abortion." 
Read Kristan Hawkins' USA Today op-ed on why Texas' Heartbeat Law sets a model for other states to follow.
Click HERE to read SFLA's 8 Myths About SB 8.
For interviews, contact Lauren Enriquez at [email protected]
–30– 
Students for Life Action (SFLAction), a 501c4, along with its 501c3 sister organization, Students for Life of America (SFLA), make up the nation's largest pro-life youth organization and a political and policy operation engaging people of all ages. Together they work to end abortion — the human rights issue of our day — and provide political, legal, and community support for women and their children, born and preborn. Headquartered in Fredericksburg, VA, SFLA has more than 1,250 groups on middle, high school, college, university, medical, and law school campuses in all 50 states. SFLA creates strategy, policy, and programming to connect those most targeted for abortion with people ready to help and builds a framework for political engagement on their behalf. SFLA and SFLAction have more conversations with those most targeted by the abortion industry than any other pro-life outreach in the world, reaching more than 2 million people across social media platforms each week and engaging in approximately 100,000 digital conversations per month. Over the last 15 years, President Kristan Hawkins has grown SFLA into a $15 million organization preparing for a Post-Roe America.