From the SFLA Blog
The Top 8 Myths About the New Texas Abortion Law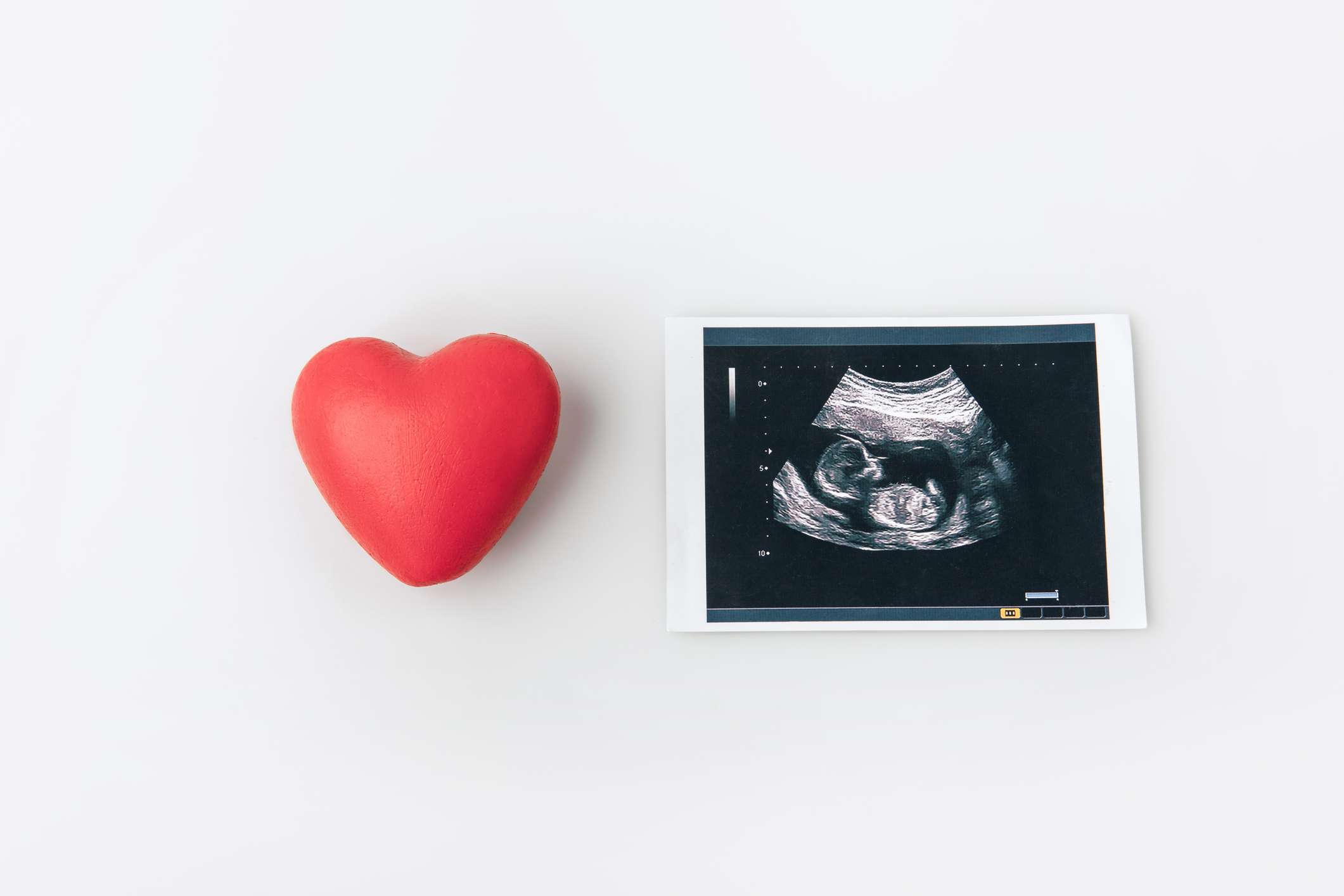 Brenna Lewis - 02 Sep 2021
Texas has enacted the nation's first
Heartbeat Act (SB 8)
, a law that prohibits abortionists from killing preborn babies after a heartbeat is able to be detected by medical equipment. The heartbeat of gestating humans begins
around 21 days
after fertilization as the heart is one of the first organs to form.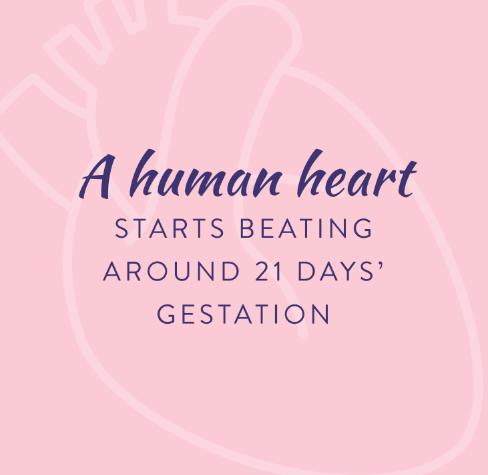 The law is unique as it empowers individuals to file suit against abortionists who are caught breaking the law and killing babies with heartbeats. Due to this ingenious addition, "Big Abortion" has had no one to sue (their favorite legal tool) to stop the law from taking effect. The power is with the people.
The abortion industry, which is unaccustomed to not getting their way, is employing their second-favorite tactic – fear-mongering – in an attempt to misinform about the law, what it actually does, and its ramifications. Here are the top myths and facts about
Texas's Heartbeat Act
…
1. "

It's the 'Wild West' as Vigilante Justice is Unleashed"

No, the Heartbeat Law does not entail a cops and robbers scenario of pro-lifers chasing women around with citations. It empowers individuals to do what law enforcement refuses to do nationwide – hold abortionists accountable to the laws that Americans have passed.

American abortionists are treated as a special class of citizens. Roe v. Wade granted special legal privileges to them. Adam Macleod made a good point in a piece at National Review:

"The Court's abortion precedents immunize abortionists from basic legal accountability such as general medical regulations, professional oversight, common-law protections for bodily integrity, and other laws that would protect women and children from harm and which apply to all other medical professionals."

The Texas law has two main parts: it's illegal to kill babies with heartbeats, and individuals are allowed to report violations of that law (something that pro-abortion law enforcement has refused to do). 

In the words of Texas Right to Life's John Seago, talking with the Atlantic, because of the nonenforcement of legally passed laws, other measures were considered: 

… Atlantic: I'm curious why your legal approach here was not a full-frontal attack on Roe, but rather to create a private right of action for citizens so they can sue abortion providers. What was the motivation behind that approach?

Seago: There are two main motivations. The first one is lawless district attorneys that the pro-life movement has dealt with for years. In October, district attorneys from around the country publicly signed a letter saying they will not enforce pro-life laws. They said that even if Roe v. Wade is overturned, they are not going to use resources holding the abortion industry to account. That shows that the best way to get a pro-life policy into effect is not by imposing criminal penalties, but civil liability.

The second is that the pro-life movement is extremely frustrated with activist judges at the district level who are not doing their job to adjudicate conflicts between parties, but who in fact go out of their way to score ideological points—blocking pro-life laws because they think they violate the Constitution or pose undue burdens. … 

Plus… nothing stops law enforcement from doing their job so that the general population doesn't have to. Their dereliction of duty forced the hand of Americans who stand strong to protect the most vulnerable population of our fellow countrymen.
2. "The Law Punishes Women"
No, it does not. The Texas law clearly identifies that the party who does the actual killing or aids or abets the killing of the child with the heartbeat is the guilty party. The pro-life movement has consistently opposed penalizing women, instead considering them to be the second victim of abortion. Never in American history have women been punished for abortion – even prior to 1973's Roe v. Wade decision.
Clarke Forsythe of Americans United for Life noted: 
"Contrary to the pervasive myth that women were prosecuted for abortion before Roe, consistent state abortion policy for a century before Roe was not to prosecute women. Abortionists were the exclusive target of the law […]
[…] the irony is that in nearly all of the reported court cases explicitly addressing the issue of whether a woman was an accomplice to her abortion, it was the abortionist (not the prosecutor) who pushed the courts to treat the woman as an accomplice."
Long story short, not a single woman has ever been legally punished for abortion and this law will not change that. The abortion industry takes advantage of women, communicating false information and pushing for an abortion sale. They coldly use their medical training to end lives, not in a moment of crisis, but as a business designed to take advantage of a woman who may be in a personal crisis.
This specific point, the punishment of women, is the biggest fear weapon the abortion industry has in their arsenal and they're going to milk every last drop out of it. It's an effort to demonize a movement of Americans who work extremely hard (and quite effectively) to provide community support to women in crisis.
 3. "Women Who Miscarry Will be in Legal Danger"
Not even close. This bizarre (but hopefully well-intended) argument has been tried in the past but the truth remains: miscarriage and abortion are radically different and good pro-life laws, like this one, reflect that truth. A miscarriage is a natural and often unexplained loss that often requires follow-up medical care. An abortion is the deliberate, intentional destruction of a living human being.
The point is moot anyway as the law does not go after women at all, regardless of how their baby passes. If a woman visits a medical facility during or after a miscarriage, she will be treated and not questioned. If a woman visits a medical facility after an abortion, she will be treated and not questioned. Women will not be punished – period.
4. "Texas is Going to Have an Epidemic of Unwanted Kids"
States and communities are stepping up to the challenge of caring for women and their children – born and preborn. There are over 2,700 pregnancy help centers nationwide which offer free services to those in need like material assistance, aid in job seeking, parenting classes, ultrasounds by credentialed sonographers who donate their time, adoption assistance, and more. There are about 40 of these centers in Texas alone, which doesn't even include Federally Qualified Health Centers. Students for Life has located at least 75 organizations or ministries that exist to serve women in need.
Texas has also invested $100 million into their Alternatives to Abortion Program, as well as increased funding for real healthcare.
Students for Life is on the ground in all 50 states, including Texas, and spends many hours door knocking in Texas communities to make sure that local families know about the pregnancy resources available to them. In the last few months alone, the Pro-Life Generation in Texas has knocked on over 2,500 doors to distribute information about pregnancy & parenting support. See Students for Life's Standing With You Initiative for more. Plus, Students for Life groups in Texas have upped their volunteer hours in a huge way to support women and families in need.
Here's a hot take, though: it clearly isn't the case, but say Texas wasn't economically or practically ready for a possible birthrate increase. The solution of civilized people is not to kill whomever is economically inconvenient; it's to come together and devise the best solutions to support people.
5. "The Texas Law Killed Roe v. Wade so Now the Mississippi Case Doesn't Matter"
Texas's Heartbeat Act, in the words of SFLA President Kristan Hawkins, was the sledgehammer we needed to demolish Roe. But the landmark abortion decision is still intact and the upcoming Mississippi case, Dobbs v. Jackson, is still an extremely important next step in reversing Roe and returning the question of abortion's legality back to the states.
The Supreme Court's decision to let the Heartbeat Act stand did not address the fundamental problems with abortion through all nine months, for any reason at all, and sometimes with taxpayer funding that Roe v. Wade allows. The upcoming case that SCOTUS will hear out of Mississippi, however, does pose an actual challenge to Roe as it assesses the overall legality of limiting pre-viability abortions.  
Students for Life of America and Students for Life Action will be very active in educational and activism efforts as the Dobbs v. Jackson case approaches, potentially in November 2021.
6. "Now the Heartbeat Act is Safe"
Perhaps for now. But Corporate Abortion and their political friends are arguing for codifying Roe. This would completely silence Americans and states and force one of the most extreme abortion policies in the world. We stand among the likes of China and North Korea on abortion policy. 
Catholic President Joe Biden has promised to "protect and defend" abortion. He said in a White House statement on September 1st:
"Today, Texas law SB8 went into effect. This extreme Texas law blatantly violates the constitutional right established under Roe v. Wade and upheld as precedent for nearly half a century."
Fellow pro-abortion politicians in Washington, D.C. are also calling for passage of the Women's Health Protection Act which is another way to try to force abortion on Americans from the top down. Challenges have been held off for now, but pro-life advocates and legislators must remain vigilant.
7. "Will Disproportionately Impact People of Color"
The abortion industry says that like it's a bad thing. They deliberately target people of color for abortion sales. Here's why Planned Parenthood (the ringleader of the abortion industry) is awfully bold for using this as an argument:
Click to read a powerful op ed by Toni McFadden, "As a Black Woman with a Voice, I Must Fight to Save My Race."
8. "It's Radical and Has No Exceptions"
This law has one exception, and it is not radical. KFF, a notably liberal healthcare analysis entity, reported that half of Americans support limiting abortion after a baby's heartbeat is able to be heard via ultrasound or doppler. HALF of Americans is not at all insignificant.
And yes, there are no exceptions for rape, incest, perceived disability of the child, etc. in this iteration of Heartbeat Bill (it does contain an exception for perceived threat to the mother's well-being). This is consistency, not extremism. To say that abortion is wrong means that abortion is wrong 100% of the time. Survivors of sexual assault deserve compassion and support, not further violence. And all human beings are equally valuable, regardless of the circumstances of their conception or their perceived abilities. Even a true threat to the mother's well-being need not be solved by abortion.
In a lot of cases on social media and in the news in the upcoming weeks, criticism towards the Heartbeat Act is likely just part of a large-scale tantrum. But there are also many well-intentioned question askers with genuine concerns about it. These concerns are valid and must be met with civilized, educated dialogue that helps move us all forward.