From the SFLA Blog
BREAKING NEWS: Florida Abortion Business Now Closed For Good!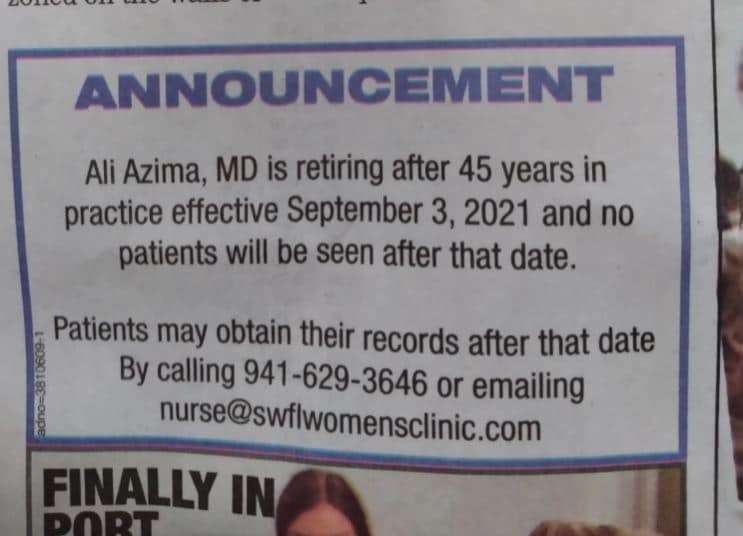 Brenna Lewis - 02 Sep 2021
Reprinted with permission from Reprotection, Inc. 
Original article HERE.
After over a year of investigating and working with local health officials, Reprotection is excited to announce that Venice Women's Health Center in Port Charlotte, Florida will officially close tomorrow, September 3, 2021.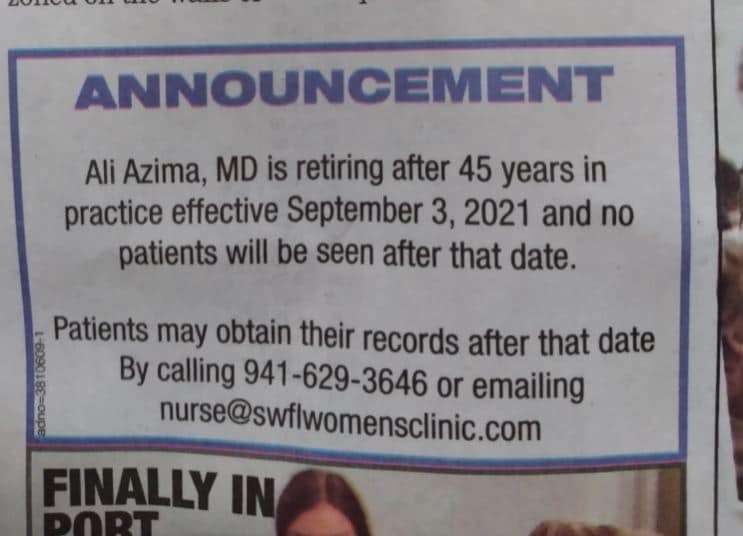 Reprotection was first approached by faithful Sidewalk Counselors in the Port Charlotte area after they personally witnessed abortionist Ali Azima endangering multiple patients. Reprotection was able to verify that Dr. Azima has a history of medical negligence, some of which resulted in the loss of his license for one year. Dr. Azima was also operating his abortion business without an official abortion facility license, claiming that abortion services were less than 51% of his work. However, this is contested by those who served women on the sidewalk.
Azima also displayed signs of mental and physical impairment. He had been described as "out of it" and his hands shake dramatically due to age. Sources on the ground note that allegedly, a woman has run out of the facility during a procedure with him, blood still running down her legs.
Alongside the local pro-life leaders, Reprotection filed a number of complaints with the Florida Department of Health's Division of Medical Quality Assurance and Division of Health Quality Assurance. We also contacted state leaders and the Governor's office because Dr. Azima was clearly a grave threat to women's safety in their state.
Soon after an investigation was opened by the Florida Department of Health, Dr. Azima decided to close his doors forever. Whether or not there was something inside that he didn't want the world to see will remain a mystery.
"We are so glad to hear of Dr. Azima's decision to stop harming women and children in Florida," says Missy Stone, Senior Analyst at Reprotection. "With one less abortion business, lives will be saved. Reprotection will continue to investigate dangerous doctors and abortion businesses nationwide and hold them accountable."