From the SFLA Blog
Planned Parenthood Tells Pro-Lifers with Ultrasound Unit to MOVE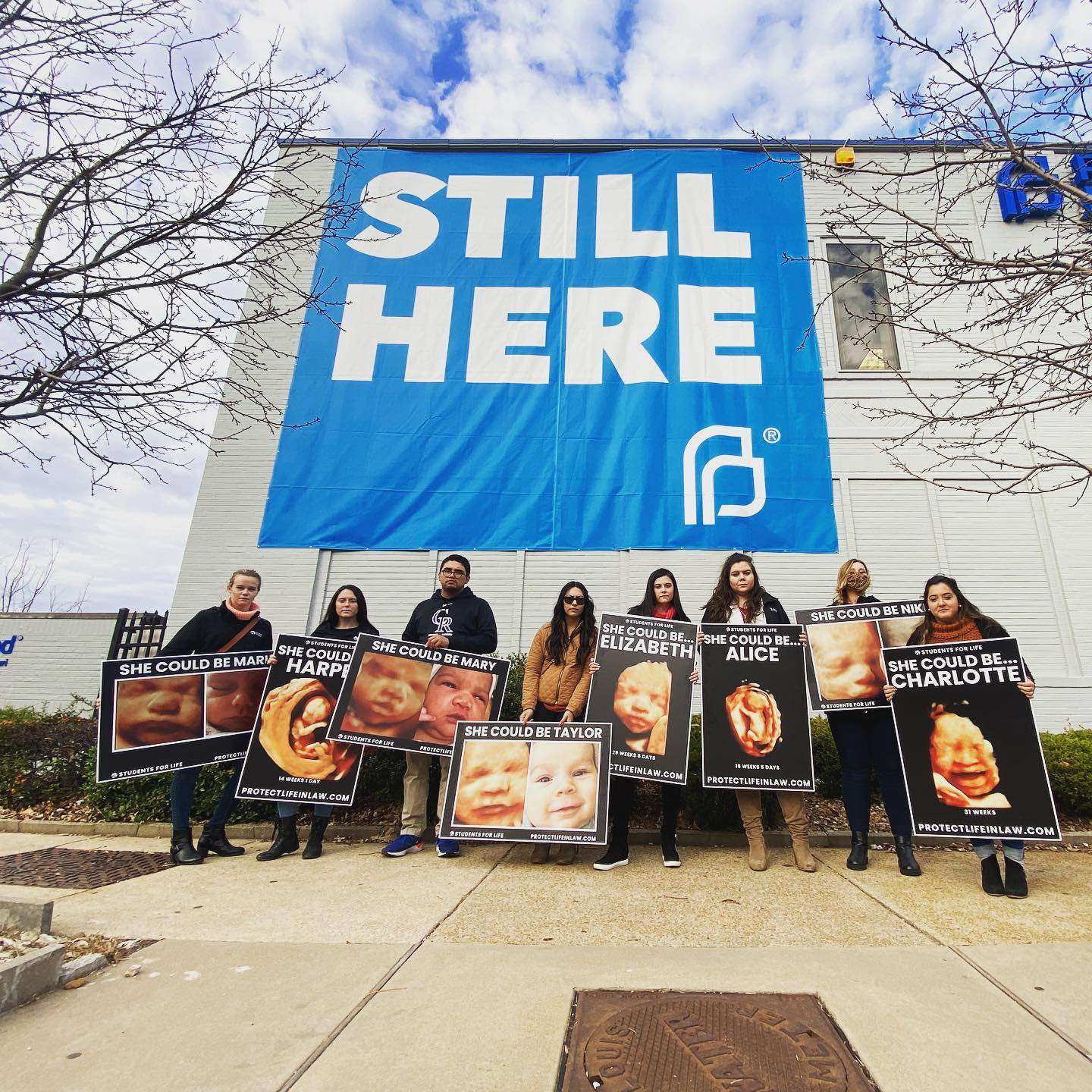 Brenna Lewis - 05 Aug 2021
Guest post by Chloe Chandler, pro-life student leader
I work very closely with Pro-Life Utah, my state's leading pro-life organization, as the editor for their blog and have recently branched out into sidewalk counseling. 
We have a mobile ultrasound clinic that we park outside of Planned Parenthood each day where we offer women free ultrasounds, pregnancy tests, and pregnancy options counseling. Women who accept these services may also be eligible to receive ongoing financial and other assistance. 
Recently, we were standing on what we believed was a public strip of grass, reaching out to women and offering the services that we do with our ultrasound clinic. After about an hour of standing there, two Planned Parenthood employees approached us and told us that their facility was on a "private street" and asked us to move to one of the connecting streets (screenshots of setup attached below).
We thought it was weird that they told us that we had to leave the area, because the street being private should only matter if they owned the street. So we said that we were going to stay where we were while we called the city offices and figured things out, to which they responded that they would "call security" (the police) if we stayed there. 
At that point, we ended up going around the corner and calling the city offices, and they told us that it is a private street (even though the color of the street sign indicates that it is a public road). So, basically, each business owner's property extends out to the middle of the street. The city told us that we would have to get permission from a nearby business owner to be on their part of the street, so we're trying to get a hold of them! 
We're planning on spending extra time at the other Planned Parenthood facilities that we do advocacy at until we get everything figured out.