From the SFLA Blog
From Toilet Seats to Congress – One Pro-Life Woman's Journey
Brenna Lewis - 29 Jul 2021
One of Students for Life Action (SFLAction, our sister organization)'s new recruits is Brooke Paz, a California native who has been involved with Students for Life since her own school days. This month, Brooke is celebrating SFLAction's first in-person staff briefing on Capitol Hill since February 2020 (before the coronavirus struck)… and it was a huge success!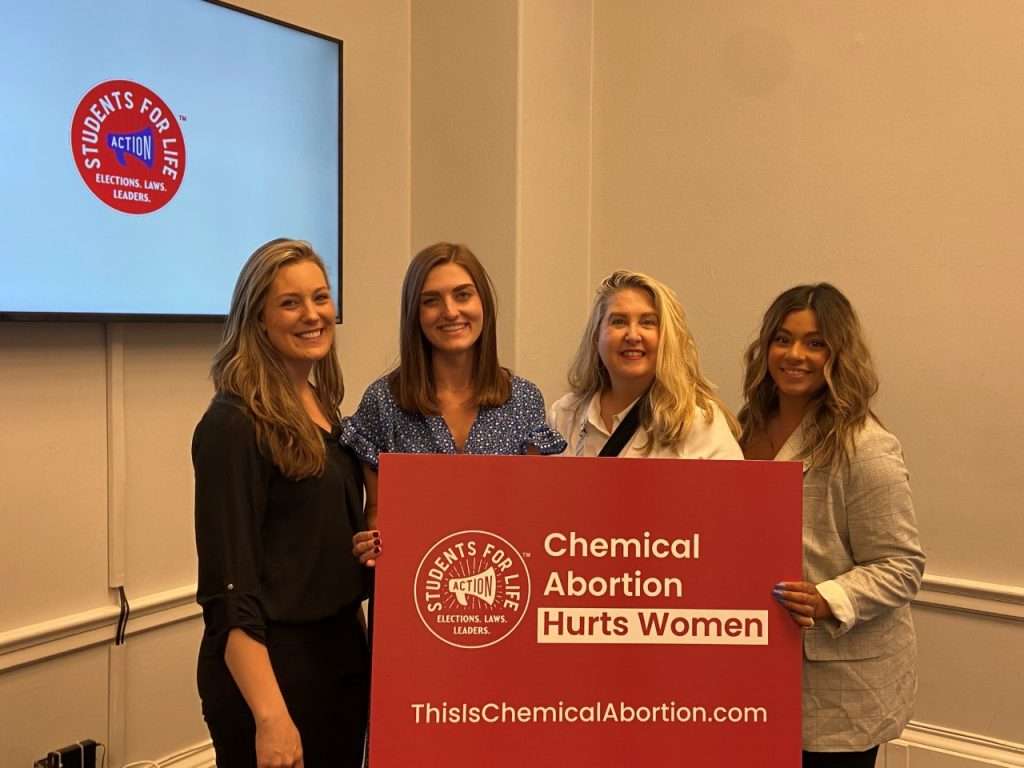 Brooke shared…
"We had about 50 people show up to hear about Chemical Abortion and our bill, the Protecting Life on College Campus Act of 2021 (PLCC). I introduced the issue of Chemical Abortion, explaining what the pills do, that they're not birth control or Plan B, the risks to women, SFLA's mobilization on this issue in California for the last few years, our new docuseries, and how we can be used as a resource for these offices.
An intern from Rep. Kat Cammack's office emailed me saying, "Thank you so much for hosting this session, this was actually the first I have heard about Chemical Abortion so it was extremely informative and insightful for me! I also wanted to reach out because I am a student at the University of Florida (UF) and I do not believe we have a Students for Life organization on our campus. I would love to connect with someone who could possibly walk me through the process of starting a chapter. This is such an important issue and I would love to help bring awareness to pro-life issues at UF."'
This staff briefing was not only an isolated success, but a tribute to the impact of Students for Life leaders. As mentioned, Brooke herself began her pro-life journey as a student in California.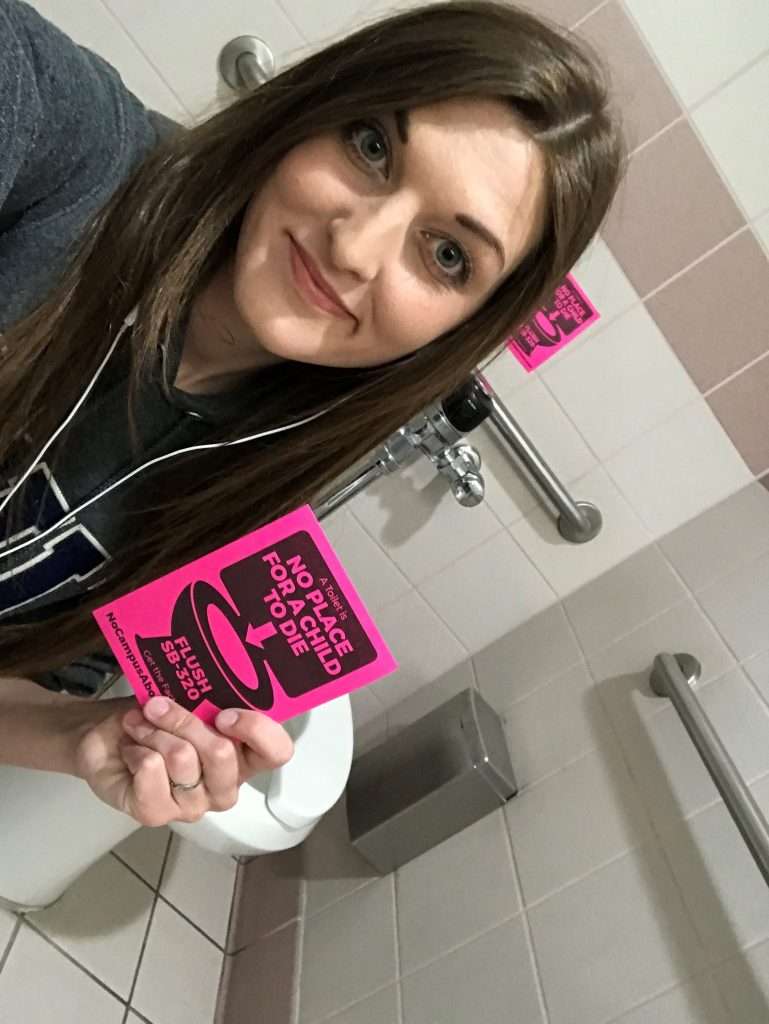 In college, Brooke met an SFLA Regional Coordinator who encouraged her to start a club at Cal State Fullerton (CSUF). Although Brooke never anticipated establishing a Students for Life group, an interaction with pro-choice students on her campus inspired her to change her peers' hearts and minds.
From there, her activism continued to flourish. Her CSUF Students for Life group…
hosted pro-life tabling events featuring SFLA materials
organized their own "I'm Pro-Life, Change My Mind" event
brought SFLA President Kristan Hawkins to CSUF's campus during her "Lies Feminists Tell" tour
held a baby shower for two pregnant students
regularly hosted an Obria mobile medical unit on campus to provide free pregnancy testing
successfully petitioned CSUF to install the first diaper changing stations on campus
In 2018, Students for Life was engaging heavily in California to resist the state government's forcing of public colleges to distribute chemical abortion drugs (via SB 320). Brooke played a large role in the efforts, which most famously included hauling toilet seats (and even one actual toilet) to public places and government buildings to raise awareness about toilet bowl (chemical) abortions.
The Students for Life Action team is grateful to have gained Brooke as their full-time Government Affairs Coordinator as she leads the charge to ensure that public colleges aren't forced to become abortion vendors.
Read more about the Protecting Life on College Campus Act here.