From the SFLA Blog
Students for Life Statement on Abortion Pressure in Sports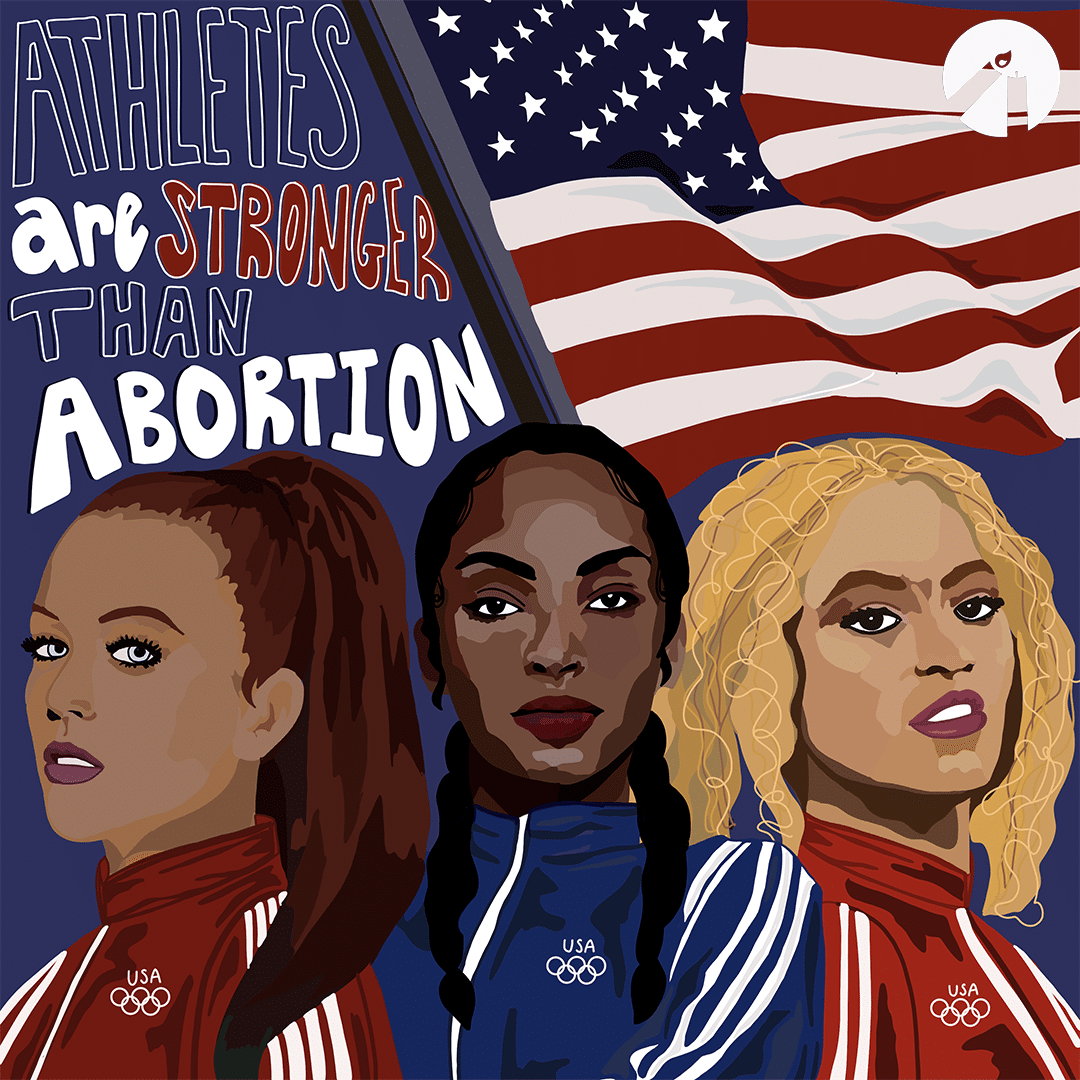 Kristi Hamrick - 22 Jul 2021
STUDENTS FOR LIFE STATEMENT ON ABORTION PRESSURE IN SPORTS: ATHLETES ARE STRONGER THAN ABORTION AND DESERVE TO KNOW THEIR RIGHTS
"Women and girls have found empowerment and opportunity in the unprecedented opportunities they now have to compete in athletics at all stages of life," said Kristan Hawkins, President of Students for Life of America and Students for Life Action. "But that empowerment is subverted and taken away from women when their own fertility is treated as an impediment to athletic achievement."
TOKYO and WASHINGTON D.C. (07-22-2021) – Leading up to the Summer Olympics in Tokyo, a New York Times story about athlete Brianna McNeal reignited the crucial conversation about abortion violence in sports and the protection from discrimination to which pregnant women are entitled.
McNeal, an Olympic hurdler, revealed that she procured an abortion last year, thinking that bringing her baby to term would interfere with her Olympic prospects. McNeal says she was devastated when the 2020 Olympic Games were postponed, as this made her realize that her perceived reasoning for undergoing the abortion was void. Stories like McNeal's are legion in the sports community, as Olympic gold medalist Sanya Richards-Ross affirmed in 2017, saying: "I literally don't know another female track athlete who hasn't had an abortion."
Christina Pirrotta, a varsity soccer player and Students for Life president at the University of Chicago, recently told Verily Magazine that there are ways to come alongside pregnant athletes with support and solutions that do not involve abortion violence. From the piece:
"I know as an athlete that so much of our identity is centered around the sport we play and we have so many ambitions and hopes for what we can do. While I know the timing for her pregnancy wasn't ideal, I believe that McNeal would have still found her way in life—as a mother and as an athlete."
Pirrotta is involved with Students for Life of America, an organization that has created a Pregnant on Campus Bill of Rights to educate women about the protection they're entitled to. "I think women who have unplanned pregnancies are in a very difficult spot because at least in the current moment it may seem like so much is ending."
Kristan Hawkins, President of Students for Life of America, commented on the discrimination female athletes face, saying:
"Women and girls have found empowerment and opportunity in the unprecedented opportunities they now have to compete in athletics at all stages of life. But that empowerment is subverted and taken away from women when their own fertility is treated as an impediment to athletic achievement.
"Discrimination against female athletes for the very biological traits that make them female and empower them to become mothers has led to an epidemic of abortion violence among female athletes. Protection from discrimination on school campuses is the first line of defense female athletes have against a lifetime of discrimination, and our promise to pregnant and parenting student athletes is this: We are Standing With You."
To learn more about the rights of pregnant and parenting students and the resources and support available to them, visit the Students for Life of America initiative, Standing With You, at StandingWithYou.org.
Read more about the plight of pregnant athletes in Margaret Brady's piece, "Mother and Athlete: The Olympics Story You Haven't Heard" in Verily Magazine.
–30– 
Students for Life Action (SFLAction), a 501c4, along with its sister organization, Students for Life of America (SFLA), a 501c3, make up the nation's largest, pro-life, youth organization as well as operating a political and policy operation engaging people of all ages. Together they work to end abortion, the human rights issue of our day, and provide political, legal, and community support for women and their children, born and preborn. Headquartered in Fredericksburg, VA, SFLA has more than 1,250 groups on middle, high school, college, university, medical and law school campuses in all 50 states. SFLA creates strategy, policy and programming that connects those most targeted for abortion with people ready to help and builds a framework for political engagement on their behalf. SFLA/SFLAction has more conversations with those most targeted by the abortion industry every day, week, and year than any other pro-life outreach in the world. Every week, Students for Life entities reach more than 2 million people across social media platforms to have nearly 200,000 digital conversations. Under the leadership of SFLA/SFLAction President Kristan Hawkins, who was recruited to build the organization, SFLA has grown over the last 15 years into a $15 million organization preparing for a Post-Roe America.