From the SFLA Blog
Chatham University STILL Has a School Building Named after a Genocidal Maniac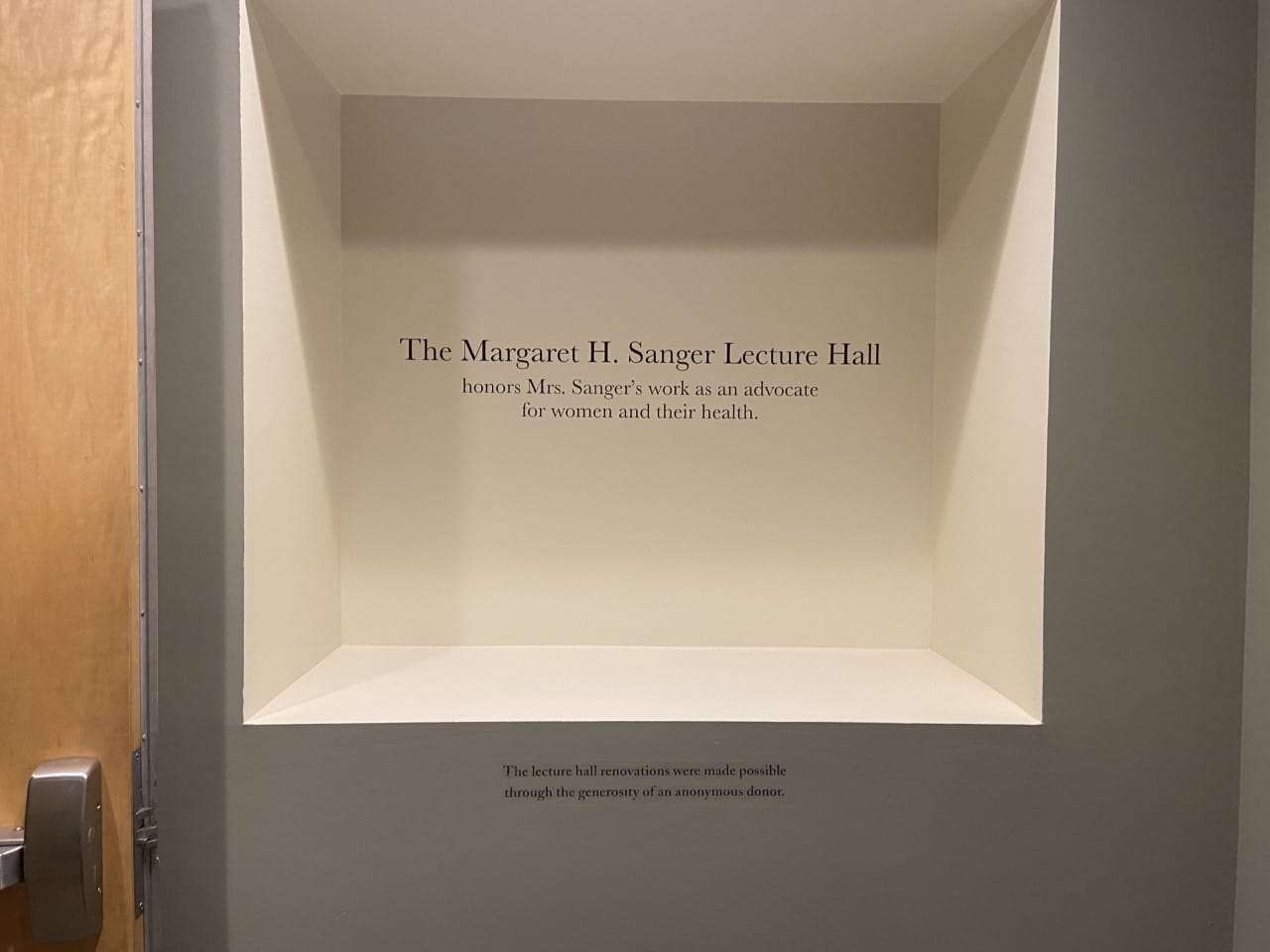 Brenna Lewis - 22 Jul 2021
Recently, SFLA Regional Coordinator Lauren Marlowe met up with local Pittsburgh students to visit Chatham University because this school has been honoring Margaret Sanger, the founder of Planned Parenthood, which kills more than three hundred thousand children every year. Chatham University had named a hall after Sanger and had a bust of Sanger to honor her "legacy."
Watch the video of the campus investigation here…
But that legacy is not something anyone should honor. The SFLA team heard that Chatham quietly removed Sanger from campus in response to backlash against Sanger's racist and eugenicist views. In April, we mobilized around one hundred people to contact the president of Chatham University, Dr. David Finegold, urging Chatham University to stop honoring the horrible legacy of Margaret Sanger. 
Recently, Chatham University quietly removed Sanger's bust, but hasn't officially renamed Sanger Hall. With the help of local students, Marlowe visited the campus and began to investigate. They asked around campus and noticed that everyone they spoke to knew about and still called it Sanger Hall. They knew at this point that even though Sanger's bust had been removed, her name was still being carried around campus by faculty and staff.  
Lining the hallway that led up to Sanger Hall was a wall covered in murals that depicted beautiful paintings and quotes of feminist icons throughout history, such as Frida Kahlo. The pro-life students found it sickening to walk through a hallway of that was meant to be dedicated to the leaders of the feminist movement, knowing that the founder of an organization that killed more than 150,000 preborn women (and as many boys) last year was going to be honored at the end of it.  
Though Chatham lived up to its quiet promises of removing the statue of Margaret Sanger to appease students who objected to her eugenic legacy, an alcove remains dedicated to her, labeling her as "an advocate for women." Our team found that the words "The Margaret H. Sanger Lecture Hall" still stand largely and proudly outside of the hall's entrance, so that every student and faculty who enters will be manipulated into honoring her racist and eugenic legacy in the name of "women's rights." The school honors Sanger because doing so was a requirement of a large donation it received decades ago from an undisclosed source.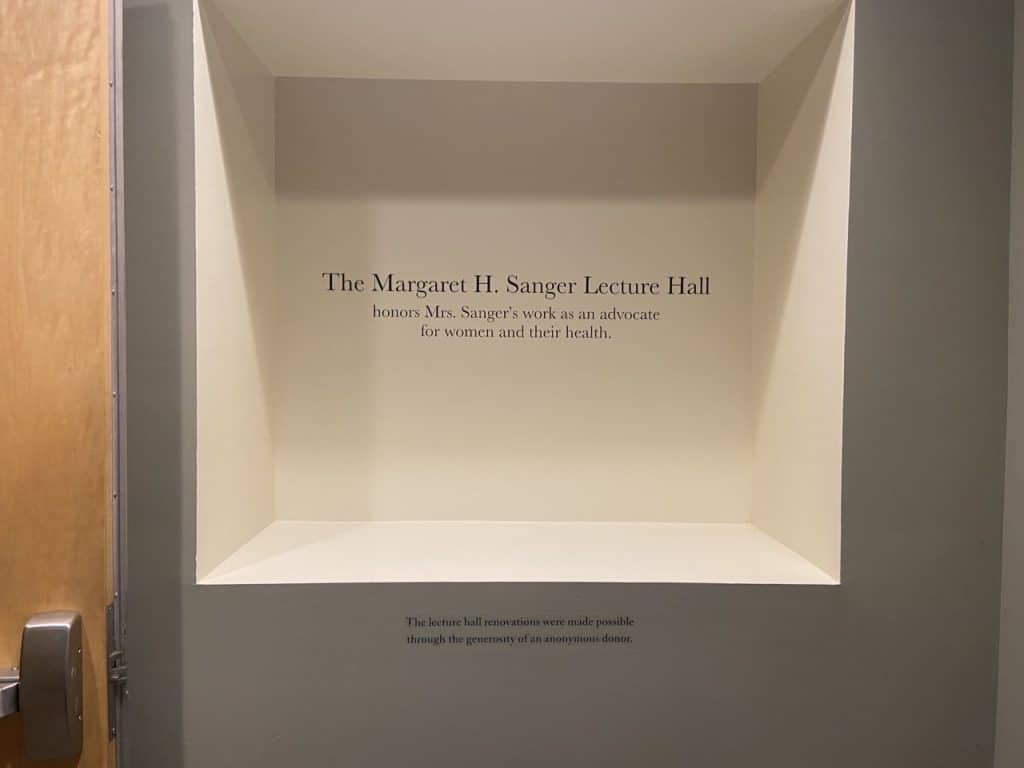 In reality, the school has taken great pains to ensure that Sanger's eugenic ideas live on by framing her obsession with controlling women's bodies through birth control as women's empowerment. The school has attempted to create a revisionist history wherein Sanger's obsession with eugenic population control can be viewed as a concern separate from her obsession with birth control and women's fertility. But for Sanger, these were deeply interconnected, and anyone who has read Sanger's own writings knows this.  
Chatham is trying to deny reality by operating as though it can keep Sanger's legacy as a champion of so-called women's health alive and not be simultaneously honoring her discriminatory, eugenic worldview. This is simply impossible. Students for Life of America will continue to raise awareness of colleges and universities that honor sanger through our Strike Out Sanger campaign.