From the SFLA Blog
Simone Biles: Adopted and Loved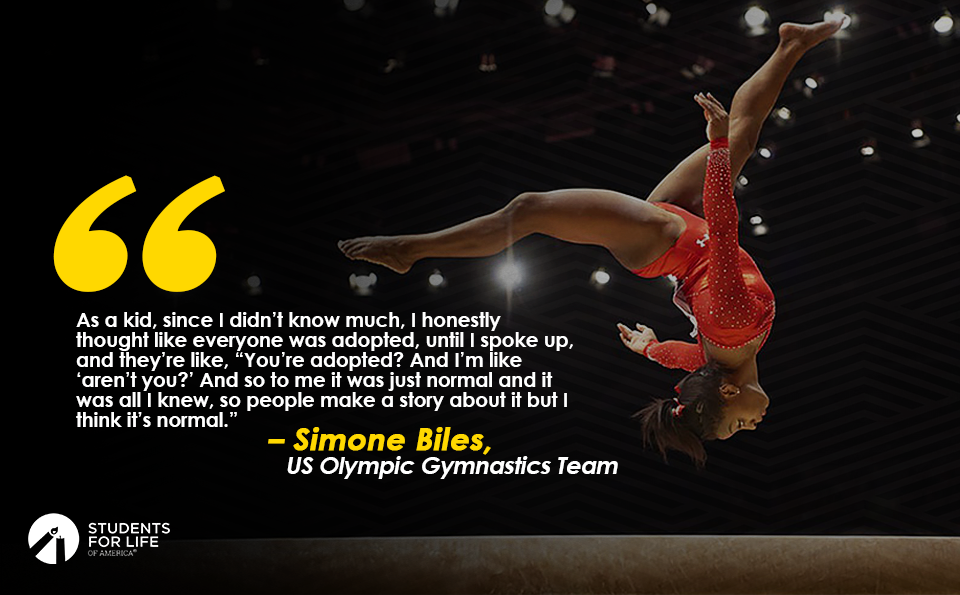 Brenna Lewis - 01 Jul 2021
Guest Post by Freeman Marshall, SFLA Student Leader
Most people are familiar with Simone Biles, the girl considered by many to be the best US gymnast of all time. The 4'8 athlete was born in Columbus, Ohio alongside her three siblings, Adria, Tevin, and Ashley.
At the time of Simone's birth, both her parents struggled with alcohol and drug addictions. Her birthmother was unable to provide for her children, especially after their father abandoned them. After a while in foster care, Simone and her younger sister, Adria, were adopted by their maternal grandparents.
Biles always had an excitement for tumbling, running, and jumping. A community gymnastics teacher noticed this and suggested that she take gymnastics class. Ever since then, she knew gymnastics was for her.
However, despite her natural talent, the sport wasn't always an easy path. Biles struggled with focusing and after being diagnosed with ADHD, was able to find treatment. At age 14, Biles made her first major appearance in the 2011 American Classic in Houston, placing 3rd in all around competition and 1st on vault.
Then at the 2012 American Classic, she placed 1st in vault as well as all around competition. Shortly afterwards, she was named to the United States Junior National Team. In 2013, she won the gold in all around, vault, beam, and floor. She also invented an extremely difficult dismount from beam and vault which iconically became known as the "Biles."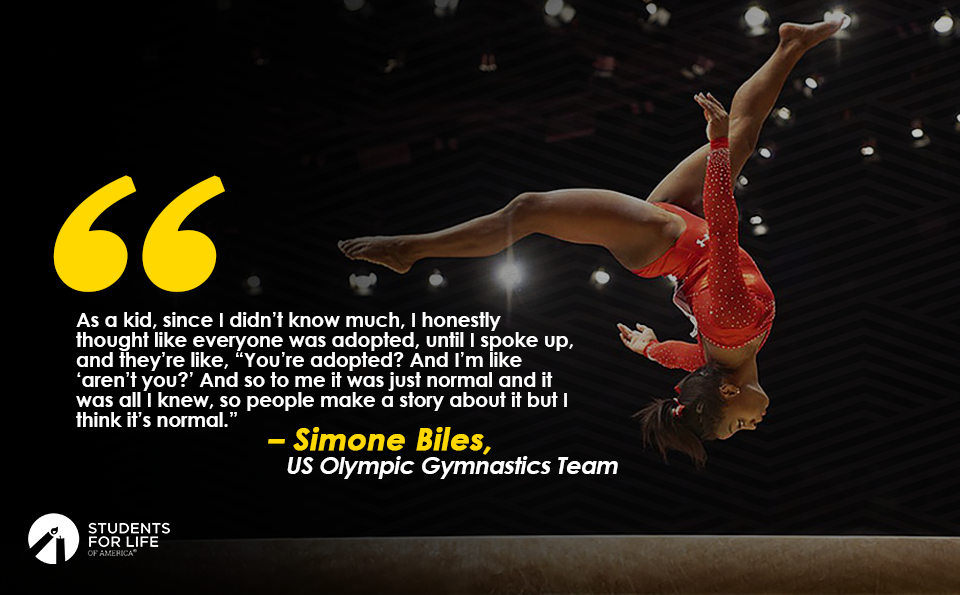 In 2014, she tied for 2nd place on beam despite a fall which had major psychological impacts. She has learned from that experience and she continues to improve her skills, raise her difficulty level, and amaze us all back home.
Today, she is on her way to Tokyo to represent the U.S.!
Clearly, Biles has made history. She is quite the role model for many American girls who aspire to have her courage, strength, and creativity. Biles has written a memoir which goes into depth about the ways she's overcome adversity and worked up the "Courage to Soar" (her book title). She is currently Publications Director and Editor of USA Gymnastics and Author of the Gymnastics Almanac.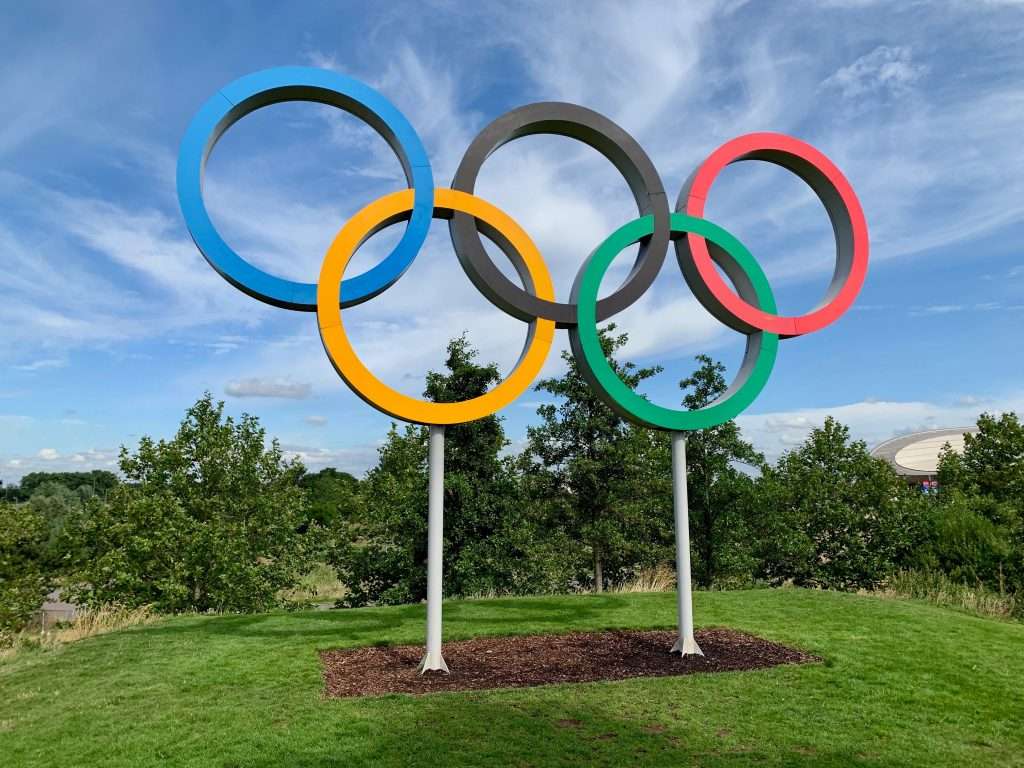 With Planned Parenthood's racist past (and present), it's certainly possible that Simone would've been targeted had her mother given them a chance. Thankfully, her mother chose life, and now, Simone is at the highest level of gymnastics competition in the world. We know that the route her mother chose wasn't easy. We know she struggled and we're sure she faced judgement for her decision. Regardless, she chose life.
While her situation was in no way ideal, Simone's life is valuable. Despite her circumstances of birth, despite her family's issues with drugs, even though she was in and out of the foster care system, even though it had to have been extremely painful for everyone involved… none of that is as painful as abortion.
Abortion leaves a life-long hole, a life-long "what if?"
Simone's life is a testimony to that "what if?"