From the SFLA Blog
Pro-Lifers Host Display on the Lawn of South Bend's Unlicensed Abortion Facility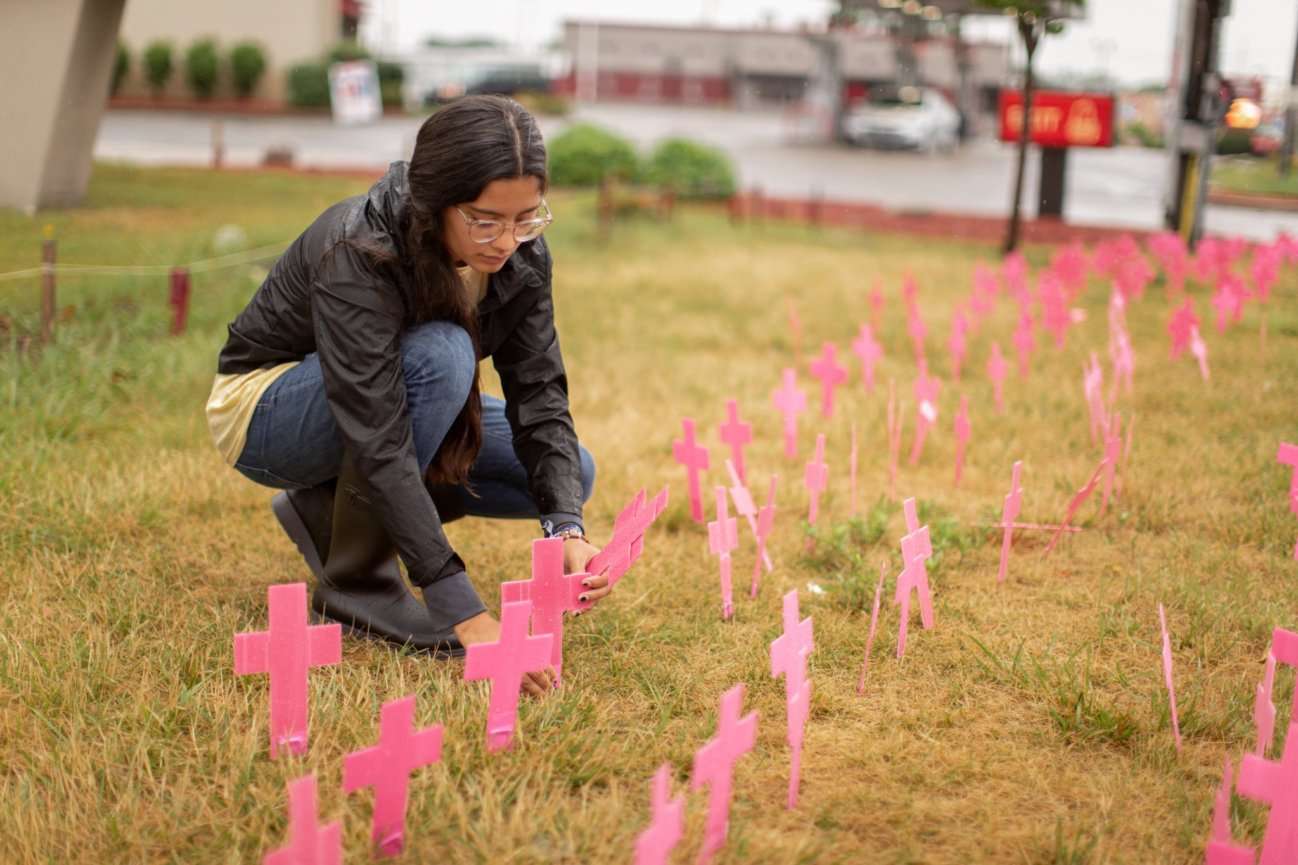 Brenna Lewis - 28 Jun 2021
Abortion is the dirtiest business in the nation. Abortion facilities are regularly caught skirting laws, hurting women, and obviously, ending the lives of millions of preborn babies. Women deserve better. That's why the Pro-Life Generation witnesses outside of abortion facilities, offering hope and help.
On Friday, June 25th, pro-life students and community members of Right to Life of Michiana gathered outside in the pouring rain to pray, sidewalk counsel, and advocate for the 600 lives killed by abortion at the unlicensed abortion facility: Whole Woman's Health in South Bend, IN.
This memorial for the unborn featured a Cemetery of the Innocents Display, in which hundreds of pink crosses were placed in the ground in front of the abortion facility for cars to see as they drove by. Despite pro-abortion escorts watching our every move, the community members stood strong and faced the facility for women to see that real help was available.
"The display made an impact," said Melanie Garcia, Outreach Manager for Right to Life of Michiana. "Of the 10 women who came for consultation appointments, only 4 came back for the pill!"
Whole Woman's Health will stop at nothing to profit off the killing of unborn lives. In efforts to encourage their patients to choose abortion, they shockingly offer abortion discounts to students and military personnel.
Last year, the state denied the organization's application to open an abortion facility in South Bend, saying they failed to provide necessary information about its other facilities around the country. After an administrative judge ruled that requirement irrelevant, a three-person appeals panel at the state Department of Health overturned that ruling last November. WWH reapplied for their license in January and while no final decision has been made, it continues to operate in the city unlicensed, putting more women at risk. The Pro-Life Generation will continue to fight for the rights of these innocent women and children and do everything in our power to stop the predatory, abortion industry from profiting off the lives of the preborn.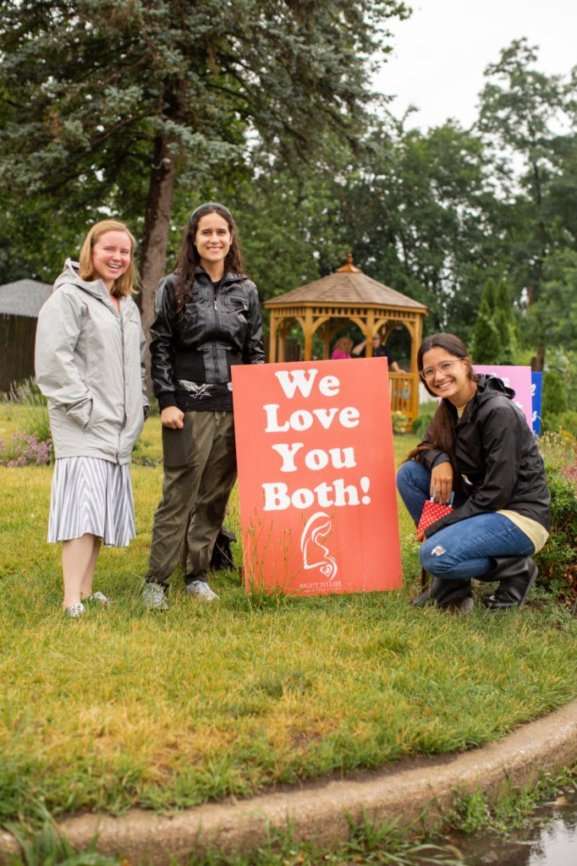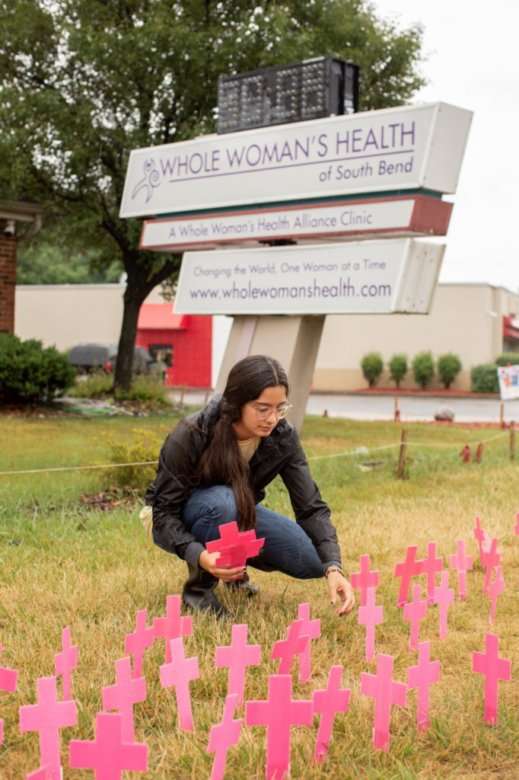 We hope hearts were softened as a result of these efforts. The Pro-Life Generation in Indiana will continue working to support women and combat the abortion industry in South Bend. If you would like help with a similar event at your local abortion facility, contact your SFLA Regional Coordinator at [yourstate]@studentsforlife.org.