From the SFLA Blog
Pro-Life Students Change 17 People's Minds about Abortion in Just Two Hours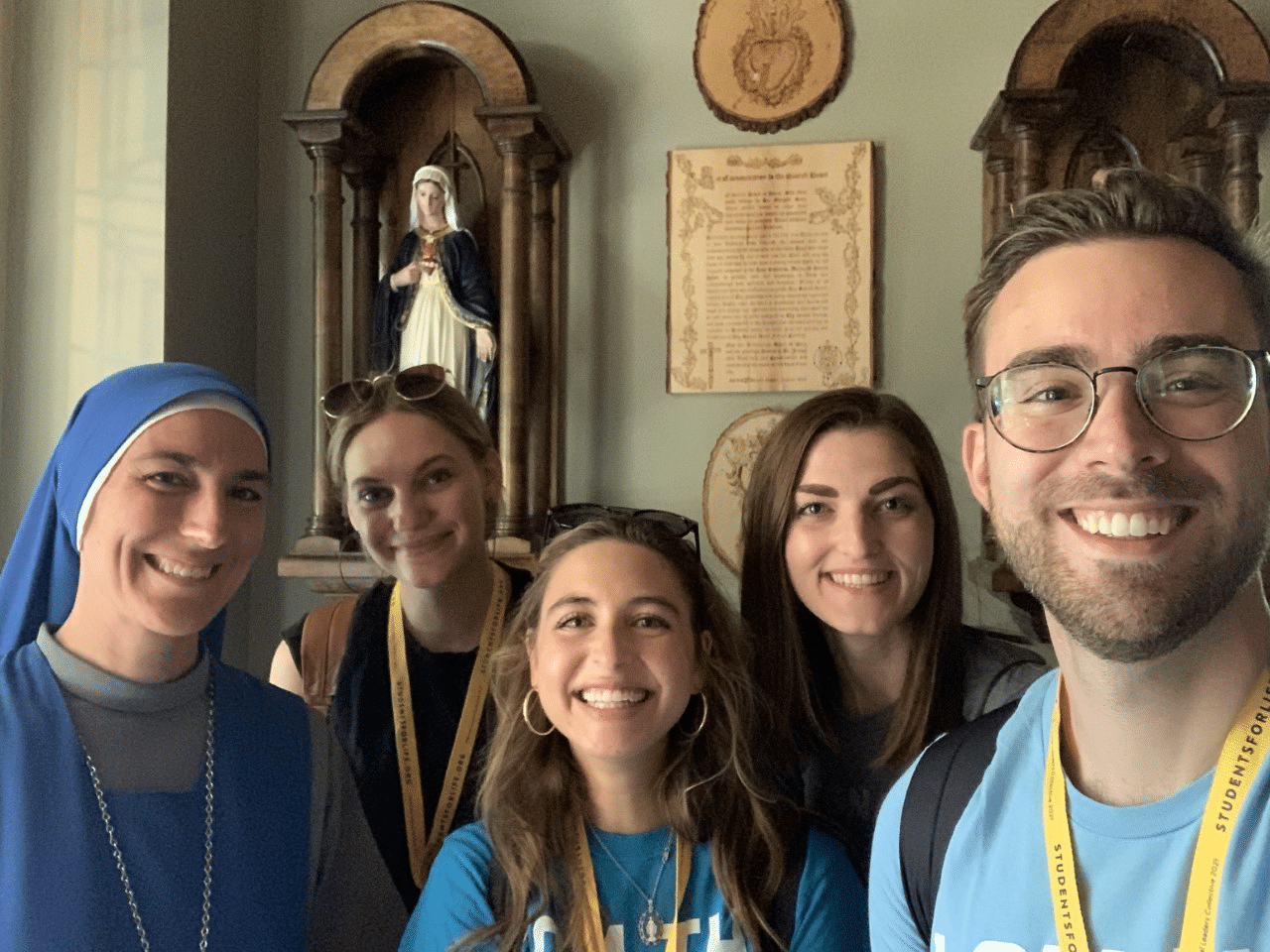 Brenna Lewis - 25 Jun 2021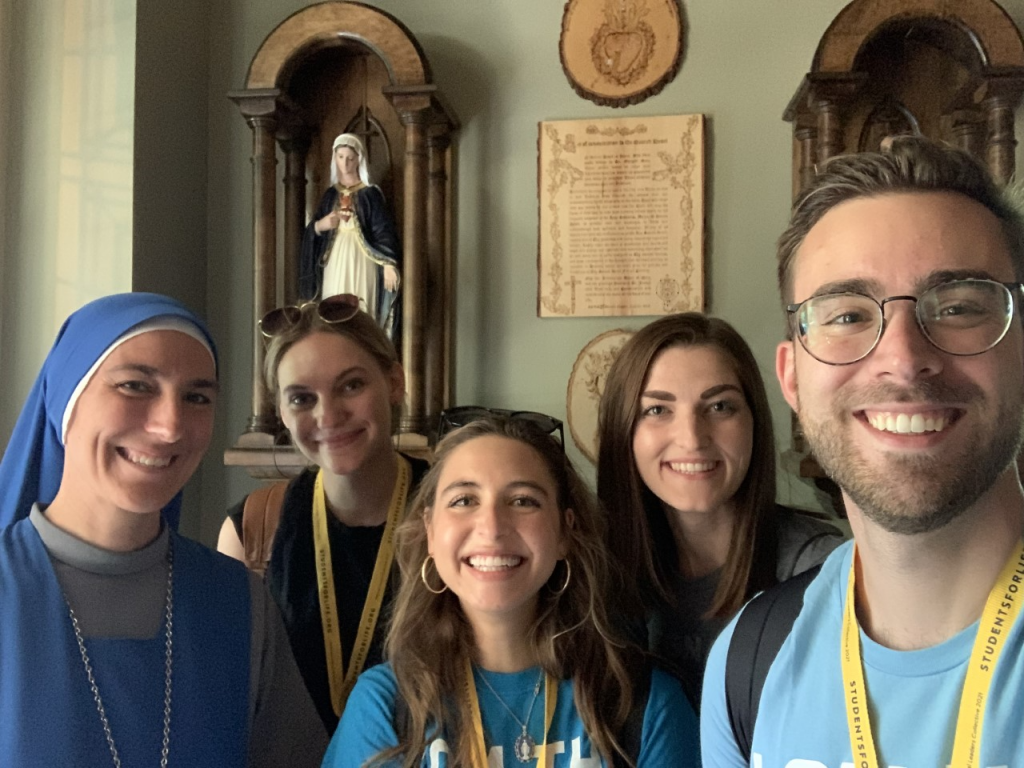 This weekend marks SFLA's first annual National Leadership Collective, a massive gathering of 200 of the nation's top pro-life student leaders. These rockstar students will undergo intensive training, formation, and activism opportunities that will prepare them to return to their campuses and make even bigger impacts for Life.
On day one of the Leadership Collective, 17 students and 4 SFLA team members took to a neighborhood just outside of D.C. called Brookland to do door knocking as part of the Campaign for Abortion Free Cities. The results were fantastic!
Doors Knocked: 581
Conversations: 142
Minds Changed: 17
Some Stories from the Day…
From Kathryn Amdahl: "One lady said that she would take the flier to the sorority that she works at! Super excited to hear that!"
From Noah Slayter: "We had one woman say she had no idea that pregnancy help centers existed and was so relieved to find that out. She said she would text the number to become an activist as well. Another said she needed services and was ecstatic to learn of free services offered by pregnancy centers!"
From Claire Anderson: "I spoke with a gentleman who said he didn't agree with abortion, but that he is only personally pro-life. He said we should listen to people, especially poor people. I told him we are helping women find free resources. I also told him I have a friend who became unexpectedly pregnant, and that we threw her a baby shower; we had gifts and everything. I explained how we were able to walk with her in her experience. He said that was really great and told me what I'm doing is really awesome, and that I should keep on going."
From Andrew Jacques: "I spoke with one woman who was sort of okay with abortion but not totally sure. I told her about Planned Parenthood, how they commit abortions up to 20 weeks, and how the majority of their services are abortion. She said those definitely make her less likely to support Planned Parenthood. She didn't know much about pregnancy resource centers and supported what we are doing and seemed to be against abortion much more after the conversation."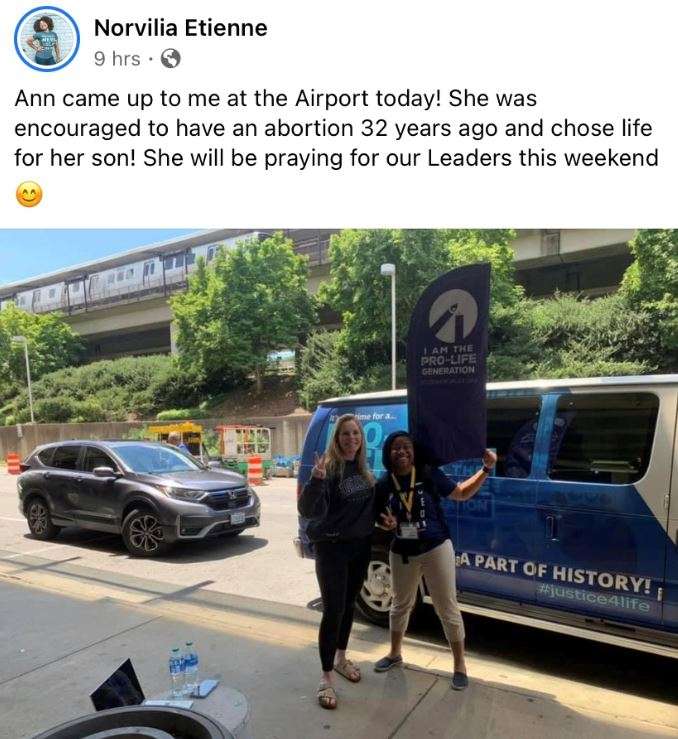 But the stories actually started coming in the second students began arriving in D.C. At the airport, team member Norvilia was approached by a woman who was pressured to abort and refused.
The Pro-Life Generation has amazing encounters and changes minds everywhere we go! We are so excited to continue with the National Leadership Collective Weekend and witness as these leaders become equipped to change the world.