From the SFLA Blog
Rallying for Faith & Life in Los Angeles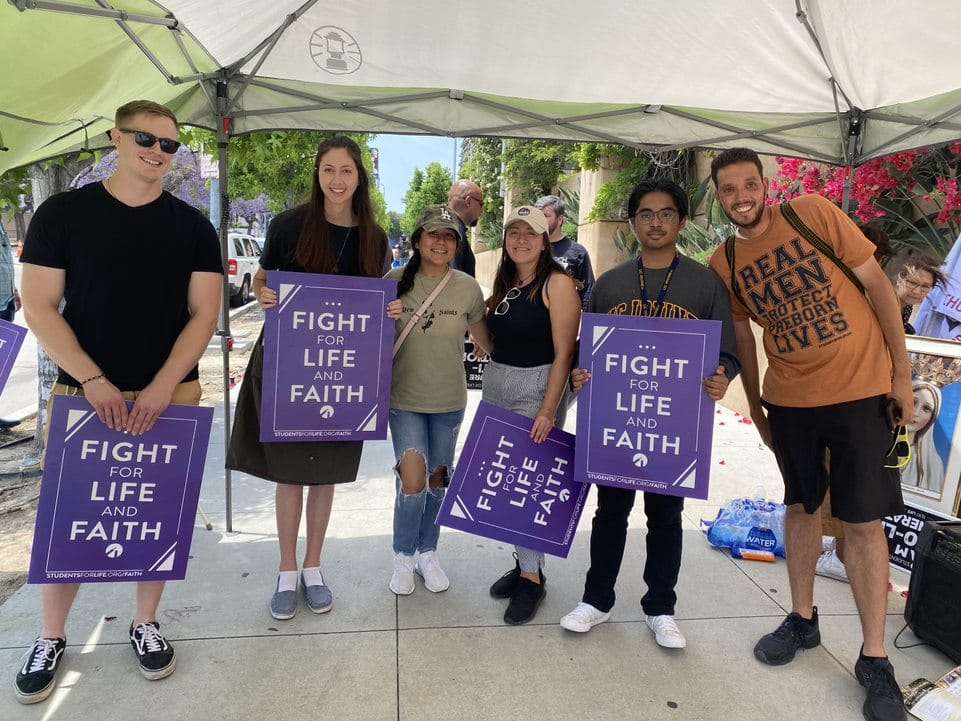 Brenna Lewis - 22 Jun 2021
The Fight for Faith & Life Rally in Los Angeles last Wednesday was a huge success! Having only a few days to rally the troops and put everything together, I really did not know what to expect. But the pro-life people of Southern California did not disappoint.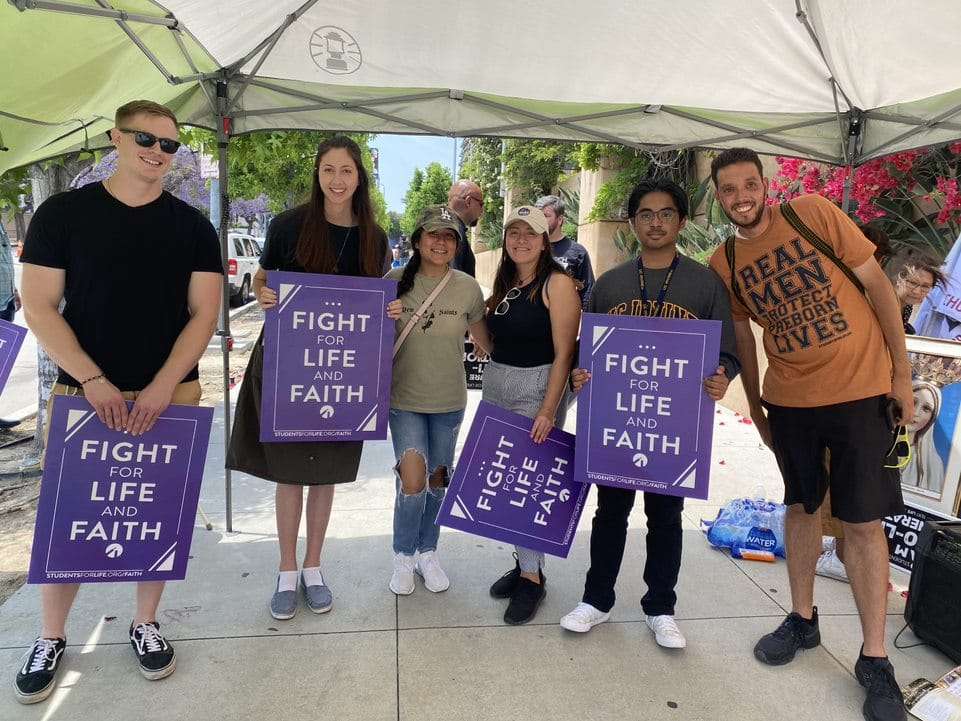 Thanks to the help of the wonderful Catherine Contreras, founder of Vox Vitae and of Help and Hope, I was able to gather speakers from several pro-life organizations including John Gerardi of Right to Life Central California, Theresa Brennan of Right to Life League, JT Finn of prolife.com, and Laura Chavez of Advocates for All Nations. And along with these four amazing pro-life leaders, we were also joined by my rockstar colleague, former Pacific Southwest Regional Coordinator and current Students for Life Standing With You Director, Camille Cisneros.
They each spoke with eloquence and conviction, touching on many crucial aspects of the pro-life fight, including the brave leadership of Archbishop Gomez and the need for the bishops to follow his lead, the abortion legislation that is currently being put forward in California and the demand that we fight it, the importance of standing with moms in need and meeting them where they are, the effectiveness of pro-life videos in changing hearts and minds, and so much more. I am deeply humbled by their support, inspired by their leadership, and honored to work alongside them in the fight to abolish abortion in our nation.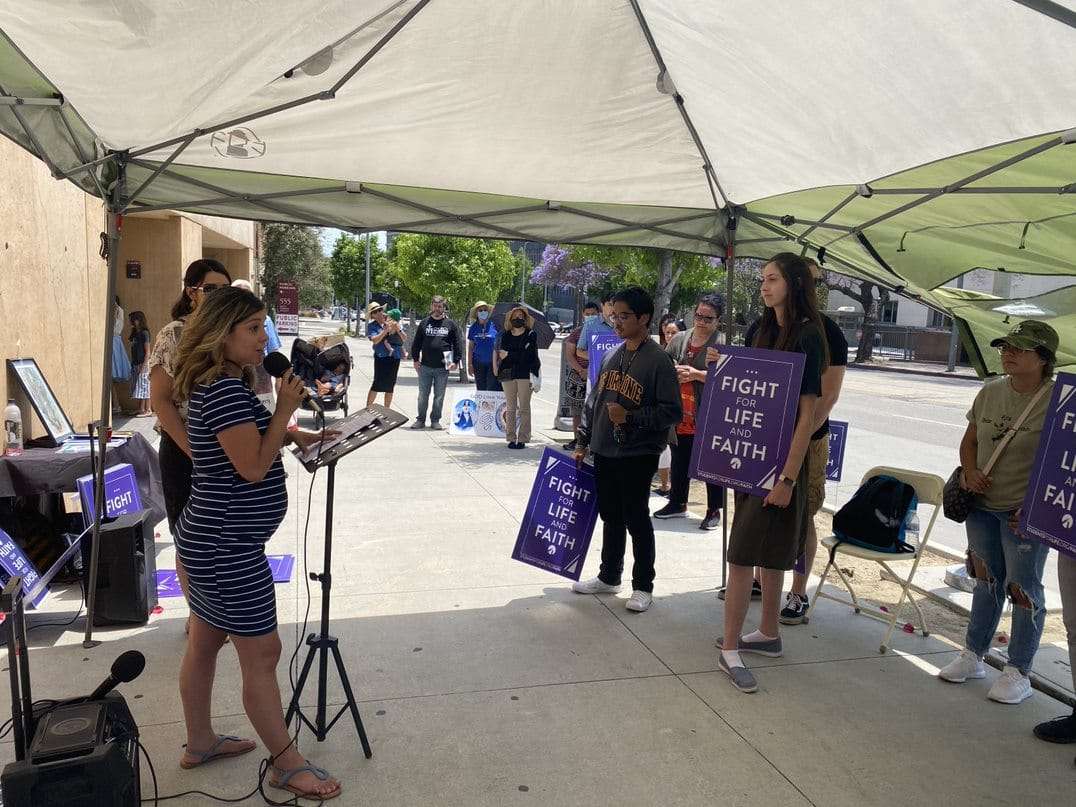 Most important of all was the crowd of almost 40 people—members of Right to Life League and the Archdiocese, teachers from St. Bruno School in Whittier, students from UC Irvine and Cal State Channel Islands, many local Catholic parishioners, and more—who showed up to the Cathedral to listen, to pray, and to rally the bishops to courageous pro-life action. We opened with a prayer and with the singing of our National Anthem. Then I made my opening remarks, touching on the pro-life thoughts and words of Mother Theresa and the significance of Jeremiah 1:5. I introduced each of the speakers, all of whom were applauded for their bold and beautiful statements, and we closed with a prayer to St. Michael the Archangel, defender of the most vulnerable.
Laura, who prays outside the Cathedral every Sunday, was kind enough to bring a canopy to shade us from the heat, as well as a microphone and stand, holy images and a crucifix, and a table on which to put the Pastoral letter booklets, tithing slips, and pro-life resources. Absolutely everything that I needed was provided for, and it is all thanks to the amazing pro-life community of Los Angeles. I feel so blessed by the success of this event as it makes me realize even more the hand that God has in the work that we are doing to help women and save lives.