From the SFLA Blog
Arizona's Future is Pro-Life! (Photos)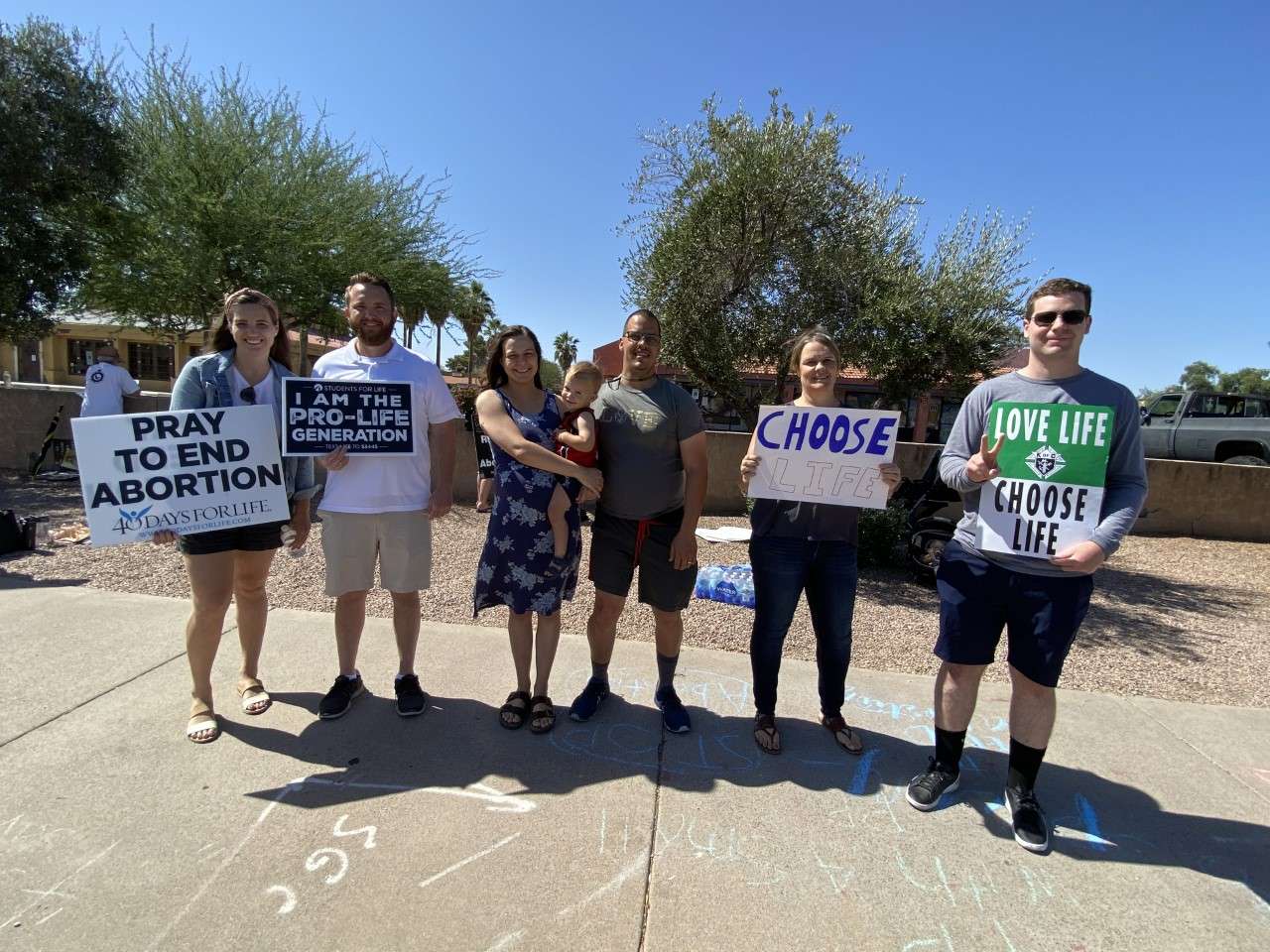 Brenna Lewis - 14 Jun 2021
It has been an incredible few months of pro-life outreach in Arizona!  I am simply amazed by the progress being made to build up the Pro-Life Generation in our state and to reverse Roe v. Wade in our country. While there is much to choose from, I want to take the time to highlight a few events which most truly demonstrated the continued growth of the pro-life movement.
Ending Discriminatory Abortion
First, at the end of April, Arizona's Governor Ducey signed the bill that declared it a crime to abort babies due to genetic conditions or deformities. This was a HUGE victory for Life, one that I hope will open many people's eyes to the fact that life is precious at every stage and in every circumstance. May we strive to follow his example, and may the signing and passing of this bill into law be followed by many other pro-life victories, including the passing of the Heartbeat Bill and the Life at Conception Act.
Door Knocking to Create a Pro-Life Future
The door-knocking efforts in April and May for our Pro Life Future campaign also saw much success. All in all, we knocked on 2,400 doors, had almost 200 conversations with community members, changed 7 minds on their pro-abortion position, and activated 45 people to pro-life action in the community – one of which has decided to actually join us in our future door knocking!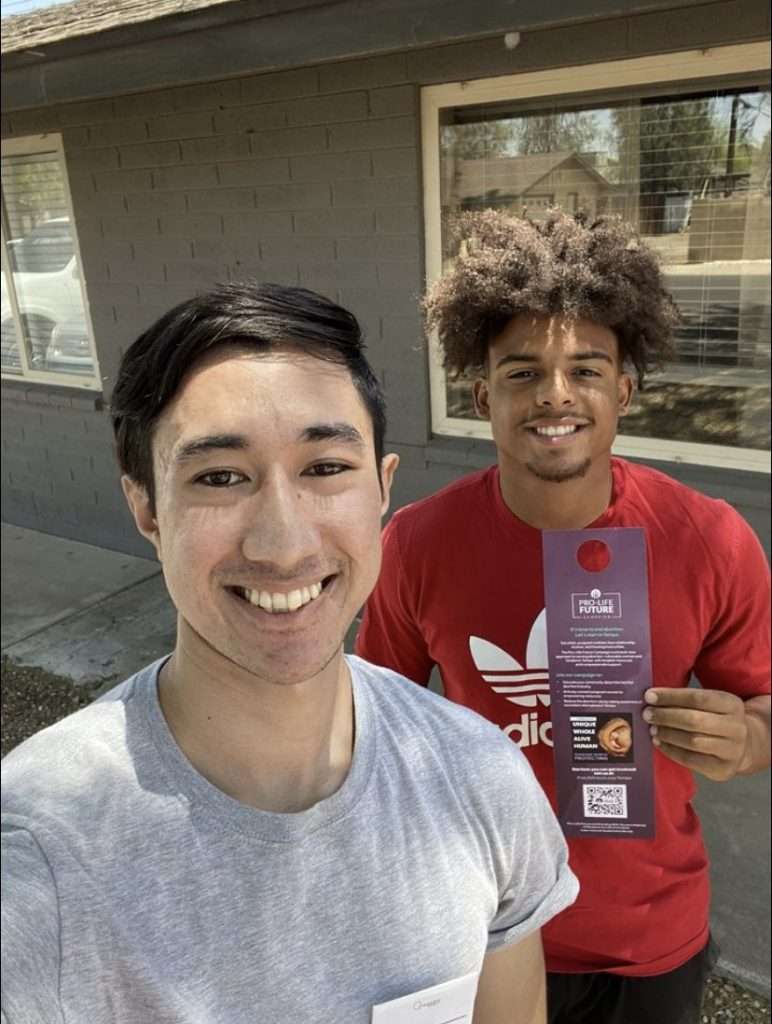 I want to thank all the students, church members, and other pro-life community volunteers who showed up the last few months to educate people in the Phoenix community of the free, life-affirming resources available to pregnant and parenting moms in need.
If you or someone you know is interested in volunteering for the upcoming Phoenix door knocking events on Saturday, June 19th and Saturday, July 31st, please register at studentsforlife.org/plf.
Supporting Mothers in May
May is the month dedicated to the celebration of mothers everywhere. In their honor, and especially for those moms most in need, SFLA hosted its second annual virtual Mother's Day baby item drive in each of the Pro-Life Future campaign cities!
In Arizona, we focused on Aid to Women Center, and I am delighted to report that there is an abundance of items ready to be delivered to the Apache location of this amazing pro-life organization. Thank you to all who contributed to this initiative!
Life Chain in Tempe
Lastly, on Saturday, May 22nd, Students for Life hosted a Life Chain outside of the Tempe Planned Parenthood and almost 50 people showed up to stand in defense of the preborn and be a voice for the voiceless. We prayed, chalked the sidewalks, held signs with uplifting messages, and gathered as a unified group in support of moms and their babies. It was such a gift to see so many people there in support of the pro-life mission, and I want to especially thank the members of Ville de Marie Academy, Mater Misericordiae parish, Silent No More, ASU Newman Center, and the AZ Life Coalition for playing a tremendous role in the promotion of this event and in making it such a success!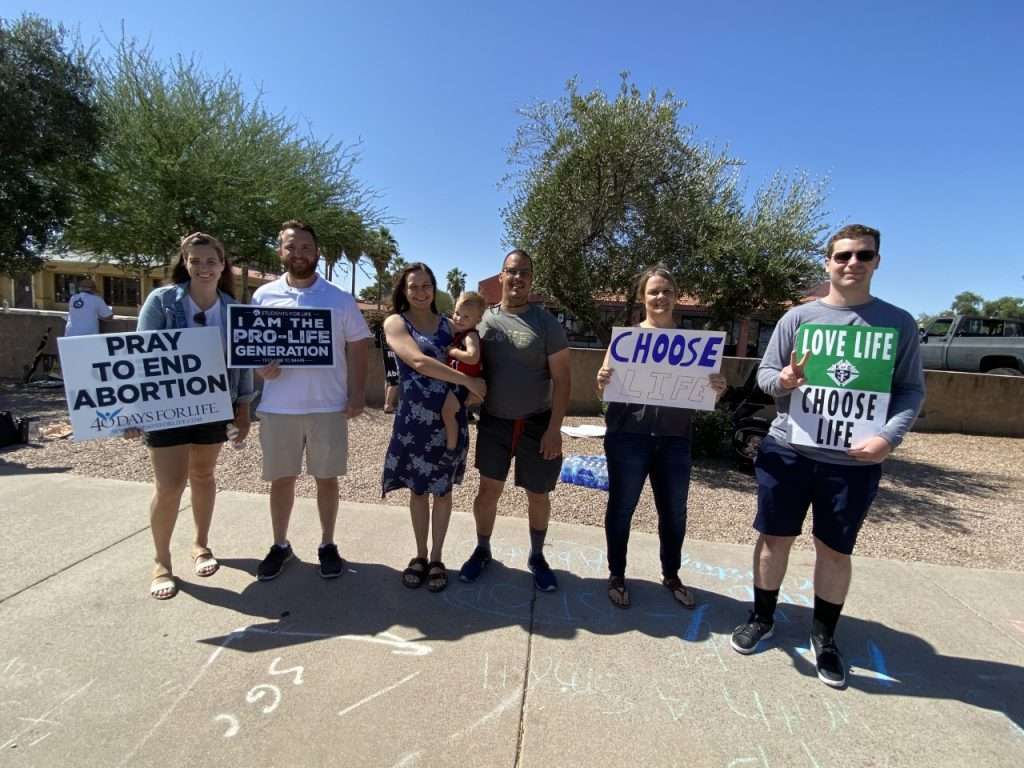 These are just a few of the countless events and initiatives being held across the nation to show the world that the future is anti-abortion! Thank you to all who work faithfully to support this cause sacrificing their days and hours to defend the sacredness and value of human life at every stage. Let us keep on charging forward in this fight, trusting that every prayer, every sidewalk day, every conversation counts, and that even if we can't always see the fruits of our labor, they are there, planting seeds and transforming hearts and minds.