From the SFLA Blog
"Black Baby Lives Matter" Display Repeatedly Vandalized on Milwaukee Campus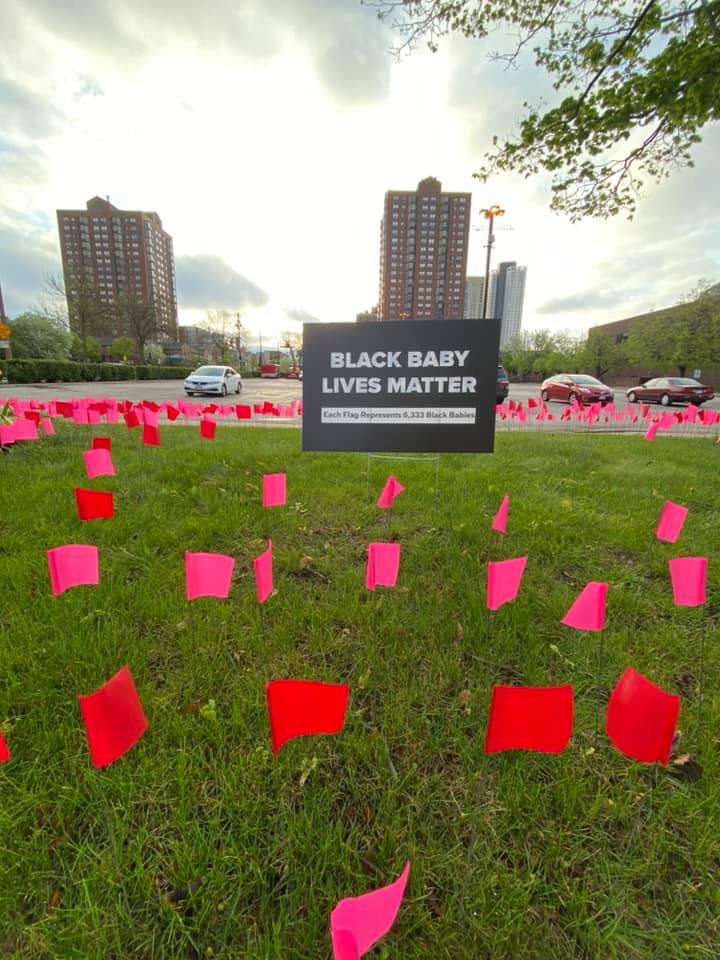 Brenna Lewis - 20 May 2021
Earlier this month, Milwaukee School of Engineering (MSOE) Right to Life put together a creative public display to highlight lives lost to abortion. Unfortunately, abortion-supporting students believe that pro-life students should be silenced. The students shared their story…
By Rylie Gill, MSOE Right to Life
The Black Baby Lives matter display was put up on May 4th at 6am and was taken down on May 5th at 6am, which aligned with the 24-hour time period given by Campus Life. The idea for this display came about because of the increased prevalence of discussion of BLM politics in MSOE's classrooms this semester. The side of the story that was left out of this discussion was the over 19 million Black lives that have been taken by abortion since 1973.
So, to raise awareness of this atrocity occurring predominantly in minority communities in the U.S., MSOE Right to Life set up a display with 3,000 pink and red flags, each one representing 6,333 Black lives. The display also served to identify the hypocrisy of those who identify as "pro-choice" and simultaneously identify as "pro-BLM."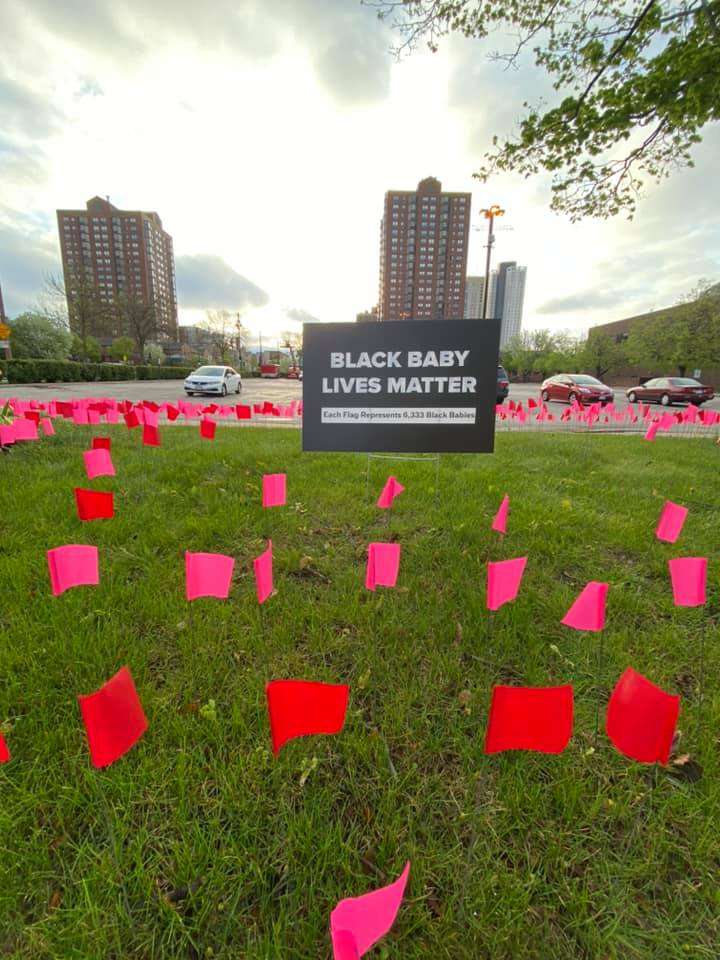 It served its purpose, as the display could not stay up for 24 hours without vandalism. Without permission from the school or MSOE Right to Life, MSOE Libertarians attached stickers to each of the display signs advertising their new organization. After these were removed, they were reminded of appropriate student org conduct as it relates to displays or events of other orgs.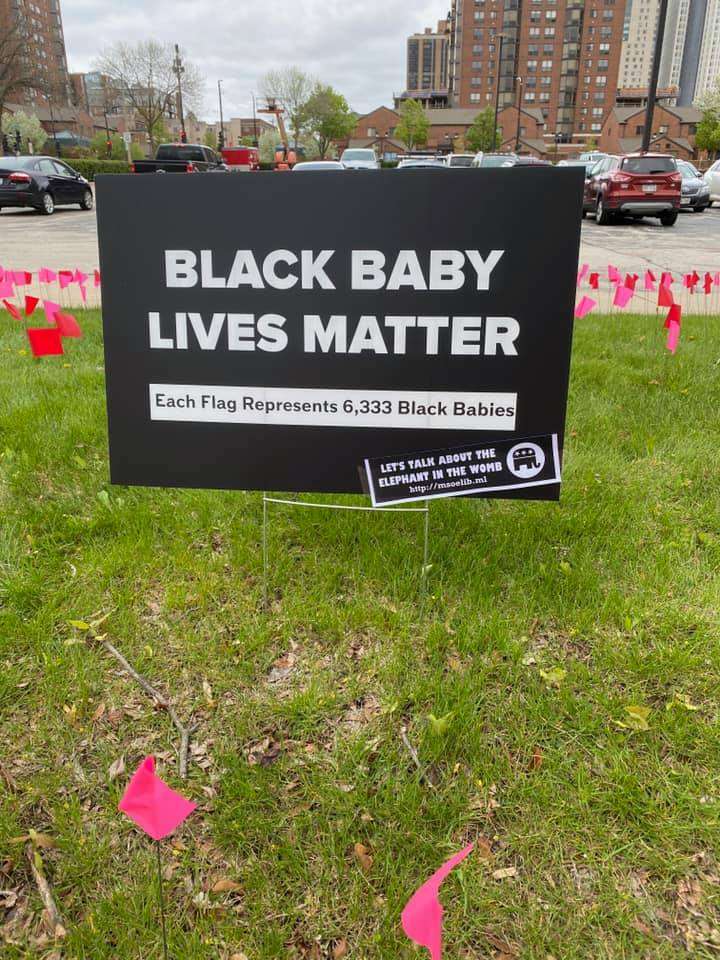 When MSOE Right to Life came the following morning to take down the display, numerous flags were stomped on and crushed and one of the signs was missing. A member of the org who happened to be by the display the night before sent pictures of black tape that was applied to two of the signs (this was removed by the club member). This was all brought to the attention of Campus Life and Public Safety, who are both working together to identify the perpetrators and discuss repercussions for this behavior, as it broke several codes of conduct put in place by MSOE.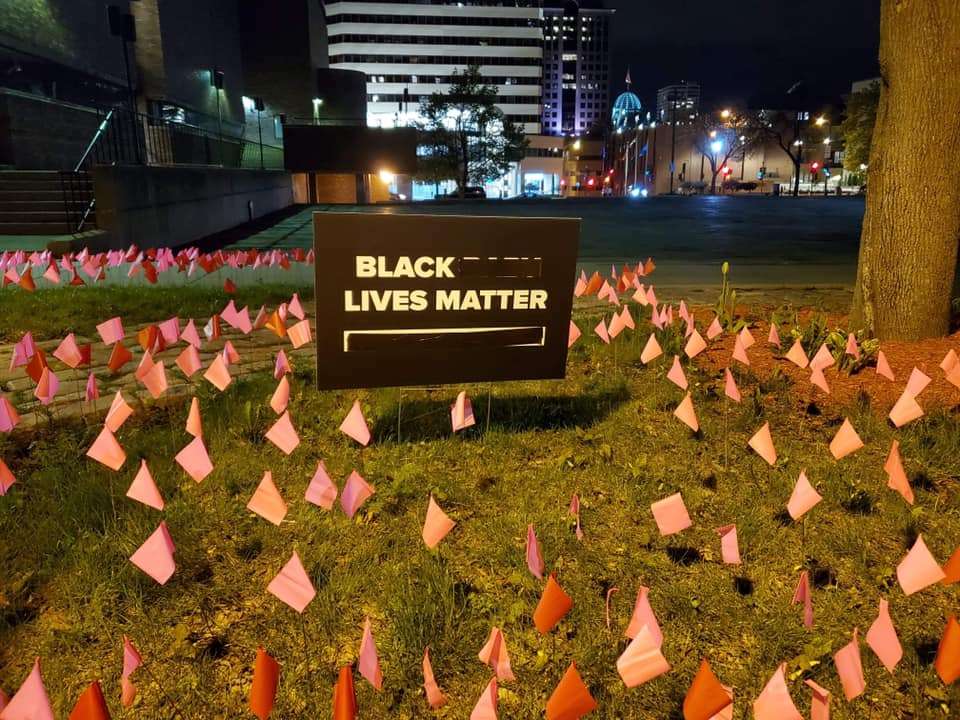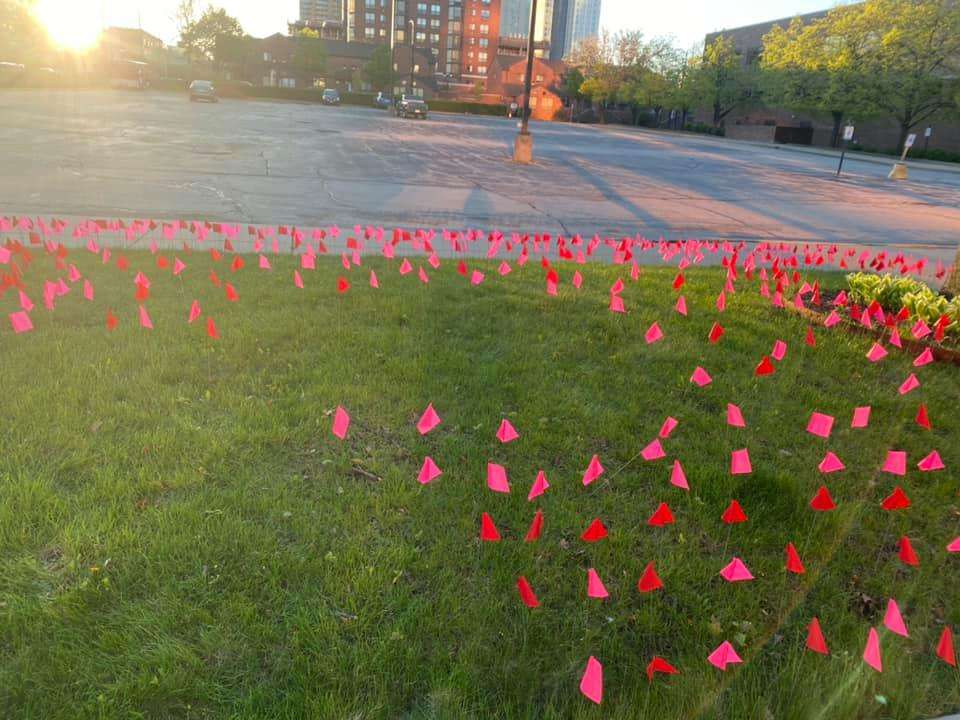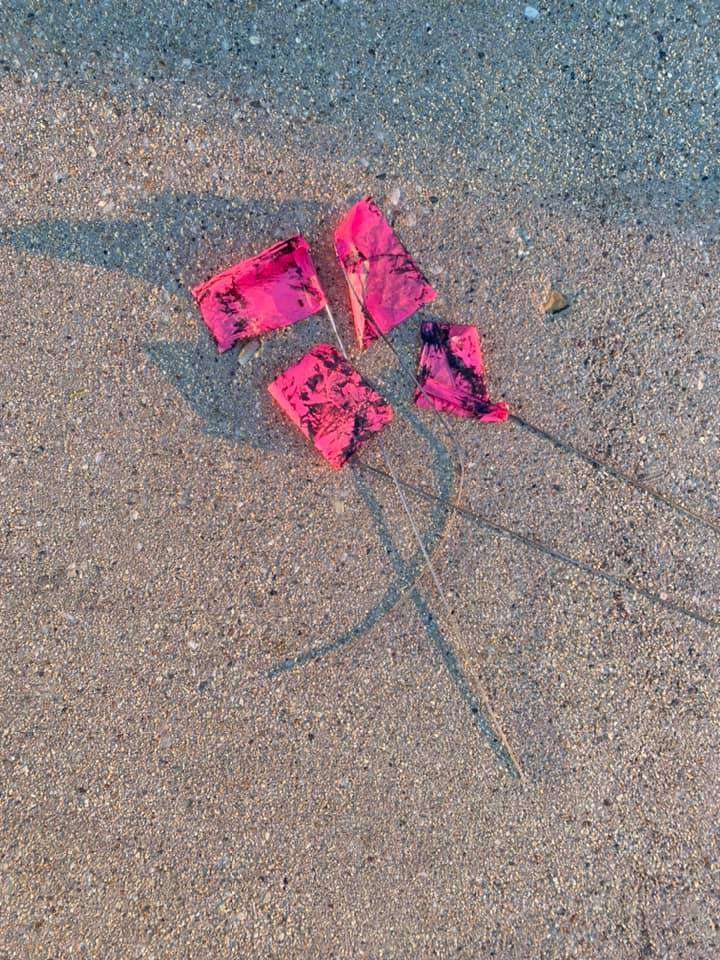 MSOE Right to Life statement:
"Our org welcomes freedom of speech, expression, and difference of opinion. However, there are rules in place for conduct as it relates to org events and displays. We are disappointed by the inability for some students to recognize these rules and to respect the freedoms of other students on campus. While what happened was unfortunate, we are working actively with public safety and Campus Life to identify the perpetrators and discuss repercussions for this behavior, as it broke several codes of conduct put in place by MSOE. If anything, this display spoke for students who share these same beliefs but may feel alone in their endeavors to stand for life. Now these same students are aware that there is a pro-life community on campus that they can be a part of. This is why we will continue to stand for life—to build a greater pro-life presence and educate others about pro-life issues on MSOE's campus."
History Repeats Itself
Unfortunately, this is not the first time MSOE Right to Life has faced hostility from pro-abortion peers. In the fall of 2019, the group did a similar flag display only to have it vandalized by a student who bragged about the crime on social media.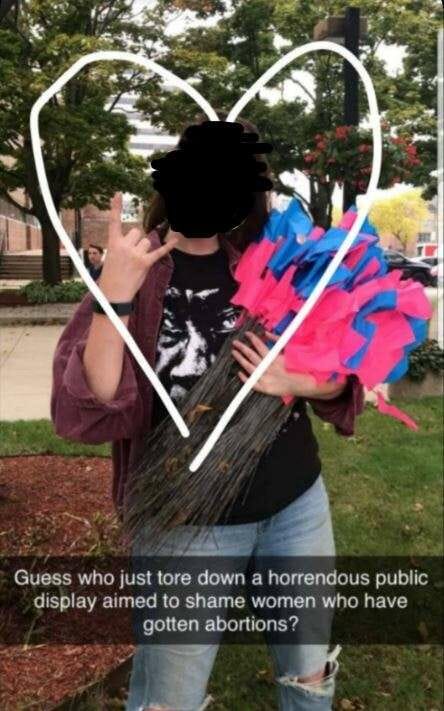 "Shame" is not in the Pro-Life Generation's vocabulary. Post-abortive women are victims of the abortion industry. Every Students for Life leader knows the local resources available to help these women if they want to seek healing. Memorializing the preborn victims of abortion is just as it claims; a memorial. We seek to empower mothers so abortion, which 74% of women are coerced into, doesn't feel like their only option.
We're saddened every time we see this sort of response on college campuses, which should be the safest places for free speech. Students for Life's vandalism map is full of pinpoints noting where we've run into this sort of hostility. Pro-abortion students keep choosing aggression over dialogue, but the Pro-Life Generation won't stop trying to build bridges and change hearts.