From the SFLA Blog
This is What Happens When You Bring Pro-Lifers to Cornell University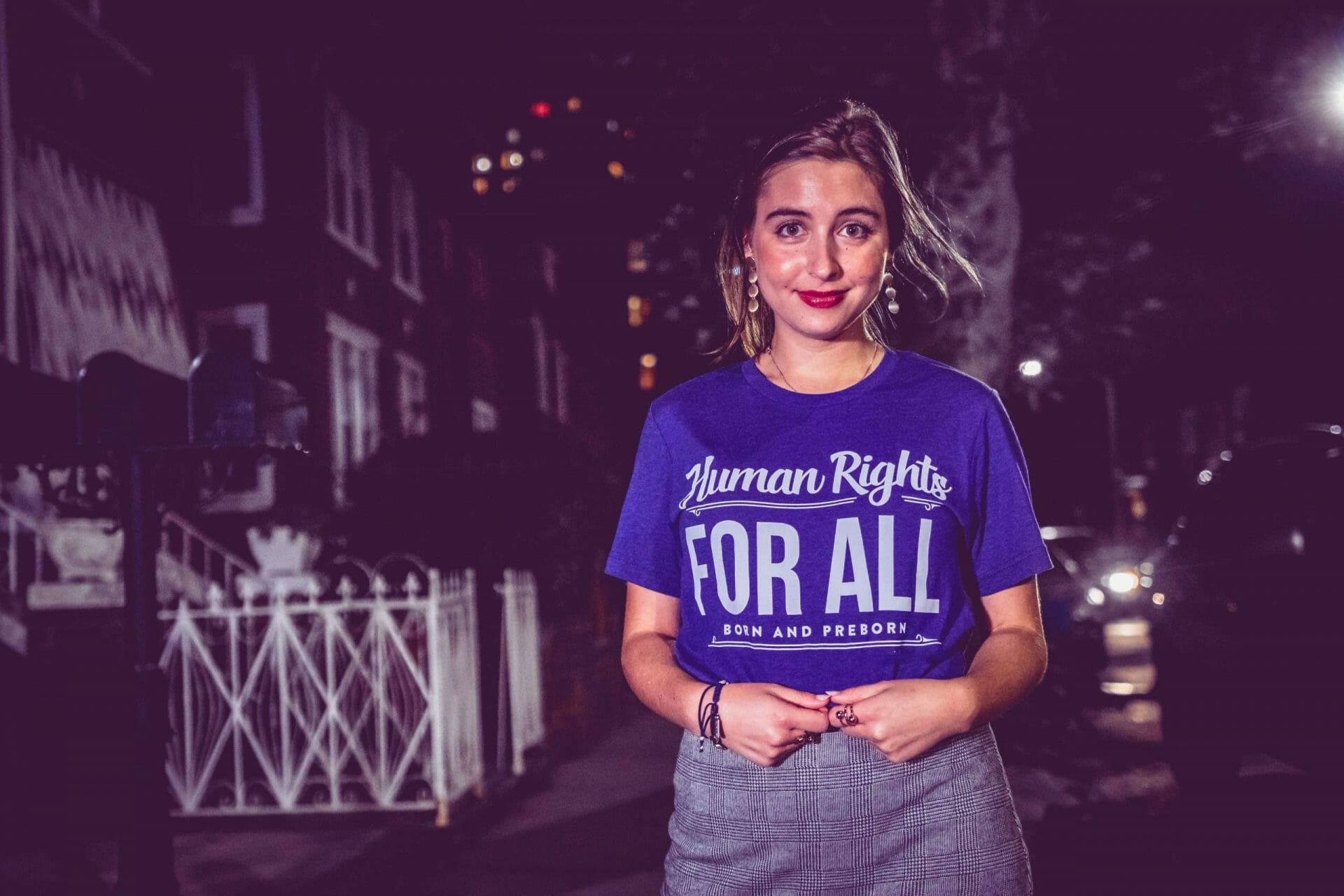 Mary Briganti - 19 May 2021
Autumn Cramer, a junior at Cornell University and the founder of the Cornelians for Life group, hosted three nationally renowned pro-life speakers at Cornell University to jumpstart the conversation about abortion on her campus.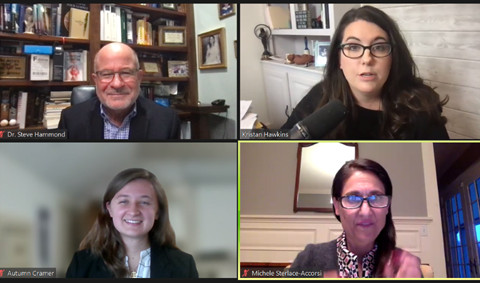 To foster engagement, Cornelians for Life hosted Kristan Hawkins, president of SFLA; Michele Sterlace, executive director of Feminists Choosing Life of New York and special counsel to the Women Alliance Against Violence lawsuit against the Reproductive Health Act of New York; and Dr. Steve Hammond, a former abortionist, current OBGYN, and co-author of the book The Christian and Abortion: A Nonnegotiable Stance.  Autumn shared:
"The event was such a success! We had over 30 attendees, many of whom were pro- abortion, and the recording currently has over 65 views on YouTube. Since the event on  March 16, I have had some conversations with pro-choicers on campus, which generally  hadn't happened before. Many members of my club became more active and a few  confided that they had been pro-life before, but this solidified their stance beyond a  doubt."  
After bravely starting a Students for Life group on her campus in the fall of 2019, Autumn struggled to mobilize her group during the Covid-19 pandemic. But SFLA's Wilberforce Fellowship gave her the boost she needed.  
"I reasoned that signing up for the Wilberforce Fellowship would be a great way to  develop my leadership skills in order to grow my new club and make an impact on  Cornell's campus. I was most definitely correct!" 
According to Autumn, the argument about abortion at Cornell University is overwhelmingly one-sided. As a Wilberforce Fellow, she created a project that would present the pro-life perspective so that her university could be the marketplace of ideas it's meant to be. 
 "I decided to bring a panel of pro-life speakers from varying areas of expertise to answer questions from the audience– any question, with nothing off limits." 
The Cornelians for Life group became so engaged that they've started volunteering at Birthright, their local Pregnancy Help Organization, so that they could start serving local women on Saturdays in addition to weekdays. Future plans include volunteering at the local pregnancy help organization in the evenings during the week, tabling as much as possible when COVID regulations allow, and participating in Students for Life Events-in-a-Box year-round.  
"I am so grateful for my time in the Wilberforce Fellowship and I will put everything I learned into practice to further our collective goal of making abortion illegal and unthinkable!" 
To read more about the William Wilberforce Fellowship, click here.