From the SFLA Blog
What Would YOU Tell Planned Parenthood?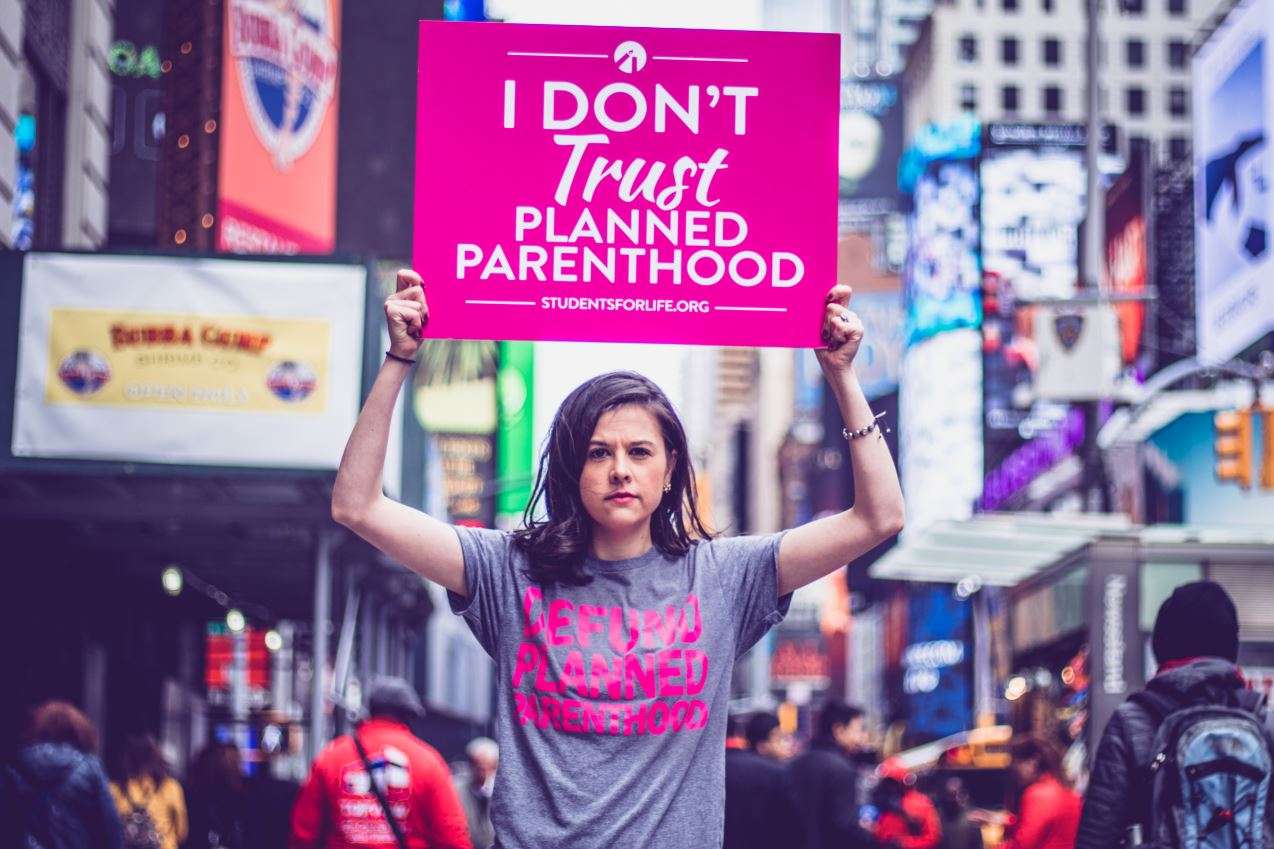 Brenna Lewis - 05 May 2021
The abortion Goliath, Planned Parenthood, recently launched Be Seen, an interactive platform where they want people to share how Planned Parenthood has "seen" them "openly and honestly, without judgment or shame." In essence, it's another scheme to avoid addressing the reality of abortion and soften the public's view towards Planned Parenthood with emotional appeals.
But we know better. Planned Parenthood only sees women as a number with a dollar sign. So the Pro-Life Generation is flooding Planned Parenthood's call line and message board with comments expressing our desire for the pregnant women and preborn children preyed upon by Planned Parenthood to Be Seen as human beings with dignity.
Send your message via our digital action platform.
This is a fantastic opportunity to hold Planned Parenthood accountable to their OWN message and point out that their messaging & their actions are at odds with one another. Women and children targeted for abortion deserve to Be Seen by Planned Parenthood as the unique and priceless individuals they are. Click here to send your message!
Here are some sample messages we are sending them…
Dear Planned Parenthood, I am a preborn child with a heartbeat at 18 days after conception. I want to Be Seen on the ultrasound by my mother.

Dear Planned Parenthood, I am a single mom who is pregnant. I want to Be Seen as someone who deserves encouragement and tangible support, not as someone so unworthy of dignity that Planned Parenthood only offers to "help me" by killing my child for money.

Dear Planned Parenthood, I am a person of color, and I want the uniqueness, vibrancy, and capability of my community to Be Seen. You disproportionately target us for abortion, and we deserve better.
Dear Planned Parenthood, I am the victim of a chemical abortion. I want the reality of my suffering and the value of my child to Be Seen… not your lie of a quick, easy "fix."
Dear Planned Parenthood, I am a survivor of sexual abuse. When my abuser brought me in for abortions, I wanted to Be Seen and be saved. But instead, you helped him cover up his crimes.