Blog by Samantha Kamman.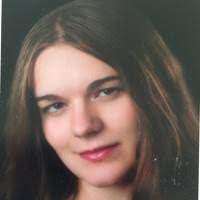 At least 25 Christian colleges have developed friendly relationships with Planned Parenthood, America's biggest abortion vendor, with some even endorsing them as "a trusted resource." But we know the truth. Planned Parenthood's goal is to ensure Christian, college-age young adults do not bat an eyelash at (or worse, encourage) abortions.
That's why Students for Life has made a concerted effort to assess America's Christian schools for ties to Planned Parenthood and, for those that do, urge them to kick the abortion giant to the curb. As part of this effort, we located 25 Christian colleges with confirmed ties to Planned Parenthood.
Fortunately, St. Norbert College in De Pere, WI, is no longer one of these campuses! As part of our initial data-gathering efforts, we discovered that the Christian school promotes Planned Parenthood as a resource on its website.
We are pleased to report that St. Norbert recently removed the link after we launched our initiative to eradicate the abortion industry from faith-based colleges and universities across the country! We are proud of our dedicated team members who helped to make this outcome possible!
Thank you, St. Norbert College, for recognizing that a Christian campus must encourage respect for all human life. As we continue to cut Planned Parenthood's propaganda efforts off at the root, we hope the other schools on our list will follow their lead. The abortion business has no place on college campuses, period, but religious institutions especially should serve as a shining example of what it means to defend the dignity of all people.
And kicking the nation's biggest seller of abortions off their campuses is one productive way to start.