From the SFLA Blog
Abortion Facilities Losing Business in Arizona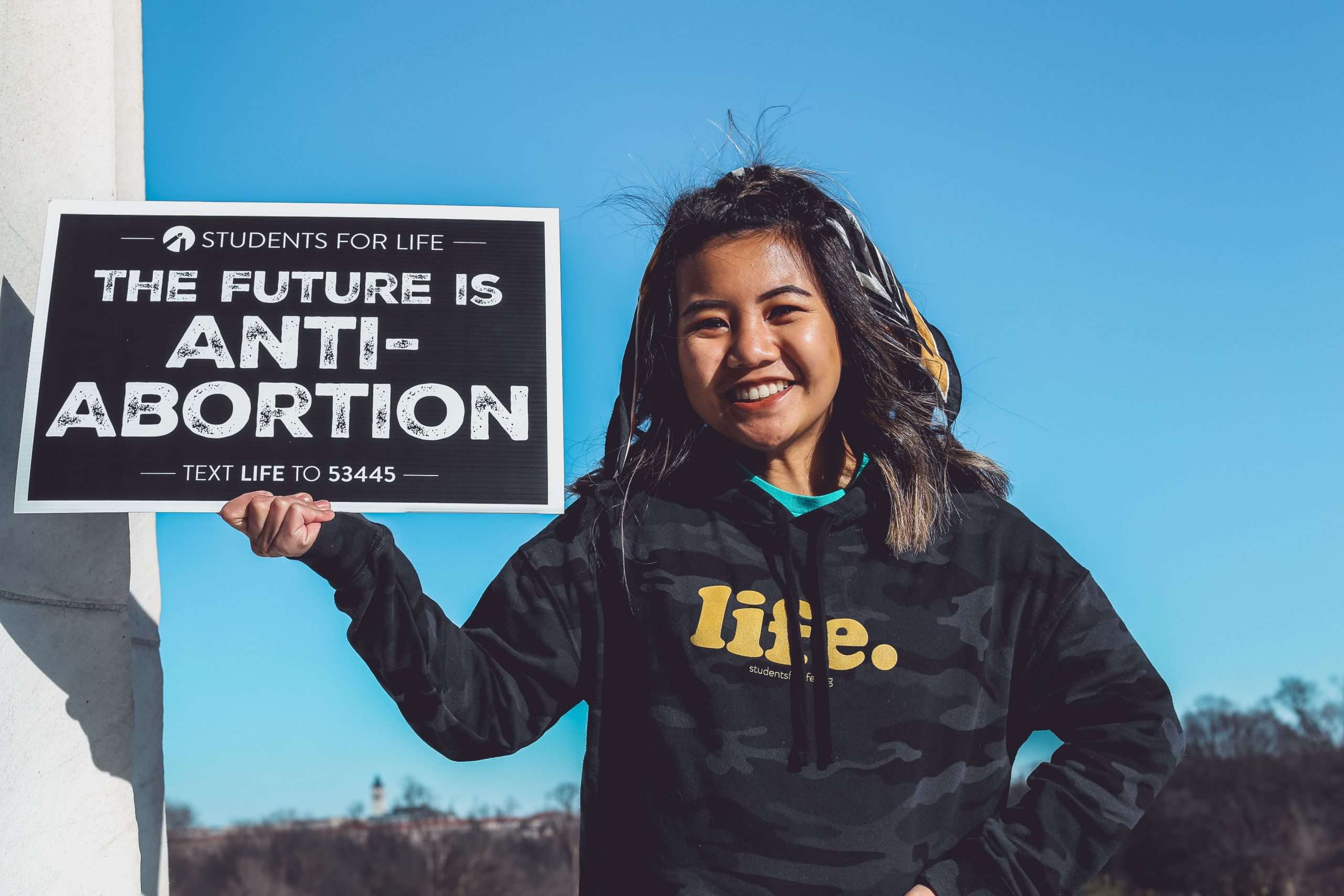 Autumn Schimmer - 09 Apr 2021
I've been the regional coordinator for Students for Life of America for only a few months in my home state of Arizona. In that short time, I've been simply blown away by the dedication and support of the pro-life movement here. I've made friends and become an ally of many of the Pregnancy Resource Centers (PRCs) in the area, including Aid to Women Center, Life Choices Women's Clinic, and Pregnancy Care of Chandler. Due to the hard work of pro-life students and friends, I was able to have a very successful first day of Door Knocking for our new Pro-Life Future Campaign last March. In addition, pro-life Arizona Legislators have presented numerous anti-abortion bills — including H. B. 1457, which will protect babies prenatally diagnosed with fetal anomalies. A "Heartbeat Bill," added as an amendment to a bill related to license plates, failed after being presented.
Still, we are moving closer in Arizona to banning abortions once the baby's heartbeat is detectable in the womb. Finally, but most important to me, our prayers and dedication to sidewalk advocacy have significantly decreased abortion services at both the Tempe and Glendale Planned Parenthoods, the two largest facilities in the state! It is this last thing that is the primary focus of my post today.
When the Spring 40 Days for Life campaign began in February, I joined every Saturday at the abortion facility in Glendale. On my first day, I was pleasantly surprised to find a huge crowd of people, both young and old, praying, holding life-affirming signs, and counseling.
But I was also struck by the opposition I found there. A team of five or six escorts had gathered at each entrance to the facility, blaring music from portable radios, dancing provocatively, wearing masks with obscene messages, and shouting words and strange sounds whenever we tried to call out to the women entering and exiting the facility. I also noticed workers and escorts had lined their cars around the premises. Each of them had rolled down their windows to blast music and make it harder for anyone to hear our words of help and hope.
Whenever we chalked the sidewalks, workers would come out with large hoses and wash the messages away. During my second week there, while we prayed for her, one worker held a stick in her hand to wave at us as she made guttural, inhuman sounds, danced to strange music, and spoke in sign language. This woman most struck me because she seemed to be demon-possessed. She uttered such horrific noises that I knew they could not have come from a human voice alone. A sidewalk counselor that knew the girl's name prayed for God to remove her oppression.
I found out that this girl started the escort team at this Planned Parenthood; she lives directly across the street and spends much of her time there, and has gathered her friends to do the same. I am told several of them attend the Satanist Temple in Mesa, but I have not witnessed it.
A week or two after this seemingly demonic incident, Fr. Lankeit of the Diocese of Phoenix came to exorcise the premises. He blessed the sidewalks with holy salt and prayed for demons and all forces of evil to leave that place. He then led a rosary with the congregation. Each week during lent, a priest came to the clinic to lead Stations of the Cross and pray a pro-life Rosary.
Then, on Holy Saturday morning, while on my way to the Glendale facility to pray, I received news of a worker who'd recently quit. Upon leaving the facility, this worker told one of the prayer warriors there that the ultrasound technicians weren't trained as technician professionals, and the facility is very poorly operated.
The facility has been unsuccessful in consistently finding abortionists to commit abortions, forcing them to keep rotating through physicians and close their doors when they are supposed to be open. (In fact, while they used to be open six days a week, for months, they've only been open three days a week, and now it appears that number has decreased even further to only two days.) The worker said he believes the clinic will be out of business within two months, and I hope and pray this is true, and the facility in Tempe, which has also decreased to only three days a week of operation, will follow close behind them.
Aside from this very encouraging news, I also wanted to thank a remarkable prayer warrior and the woman who started the charge of praying at the Glendale facility when it opened almost 15 years ago, Lynne Dyer. Lynne has been a faithful, weekly, sidewalk-advocate at the facility for as long as it has been there. Though I am sure she has many, many stories of babies saved through her prayers and kind assistance, last weekend, I was able to hear news of one myself! When I arrived on Holy Saturday, the same day, it was confirmed for me a worker had recently quit the facility. I was also told by my friends praying there Lynne had successfully convinced a family to leave their abortion appointment and follow her to the PRC nearby that morning!
It's stories like this that make our prayers and perseverance worthwhile, bringing the balm of joy to those who are eager to fight for this most worthy cause yet do not always feel inspired or like they are making a difference. I am so grateful to Lynne and to all our faithful pro-life prayer warriors who dedicate themselves to saving babies and their mothers from the pain of abortion. I feel truly blessed to work alongside all of you in the fight for LIFE in Arizona and across the United States. Keep up the great work, keep leading by example, and always remember: even though you may not see the fruits of your labors, your prayers and sacrifices are planting seeds and bearing fruit that will last for many years to come.
Thank you all for your prayers and support, and may God bless you and your families this Easter season and throughout the year.
Post by Jordan Brittain, Pacific Southwest Regional Coordinator.