From the SFLA Blog
Hopeful Pro-Life Chalk Messages ERASED on Texas Campus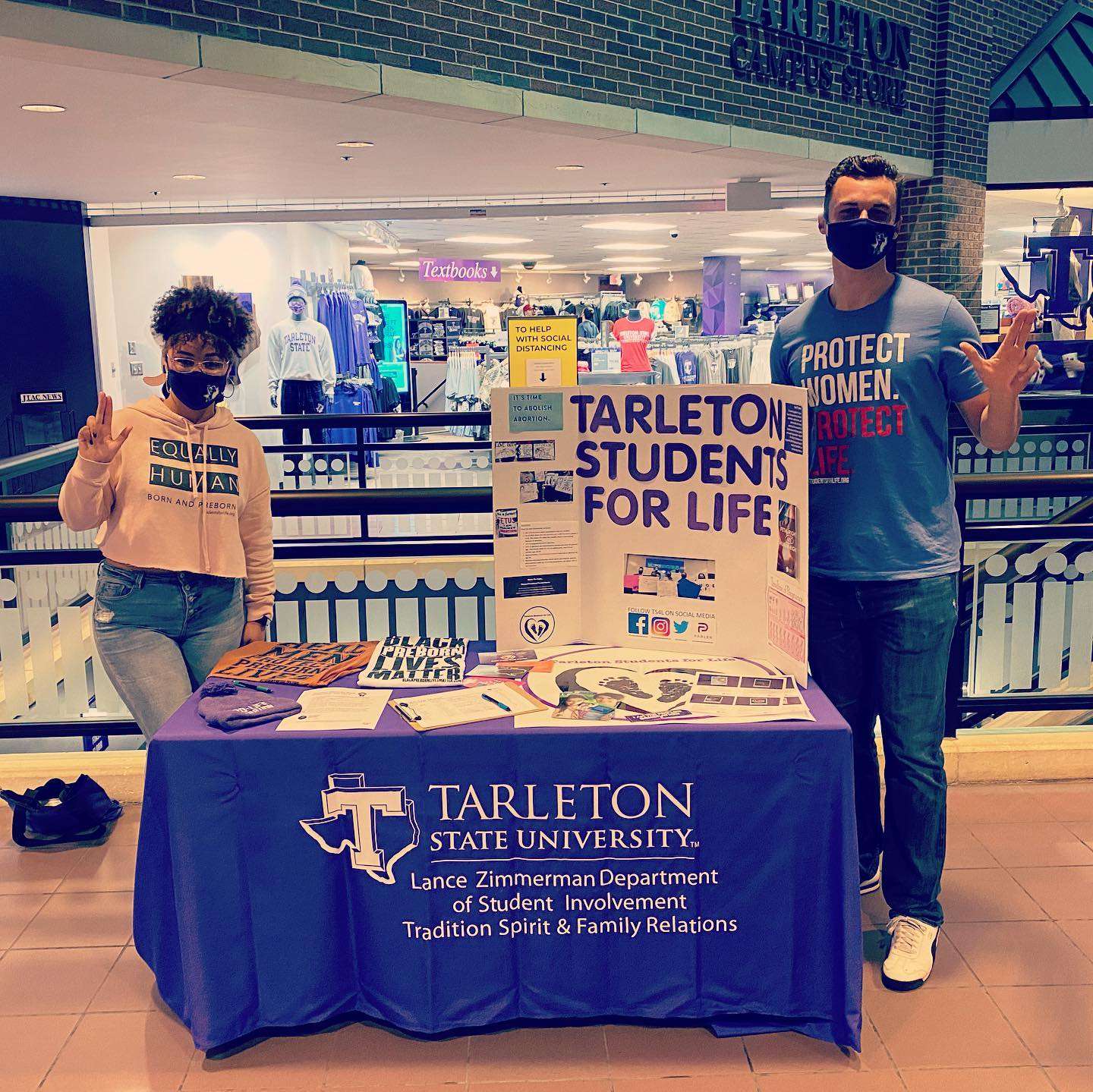 Brenna Lewis - 31 Mar 2021
A common, effective way for pro-life students to spread information, hope, and truth about abortion is via sidewalk chalk. Hundreds of chalking events take place on campuses each school year. Unfortunately, it's nearly as common for pro-abortion students (and faculty) to vandalize the artwork. Most recently, Tarleton Students for Life in Stephenville, Texas found themselves victims of such persecution.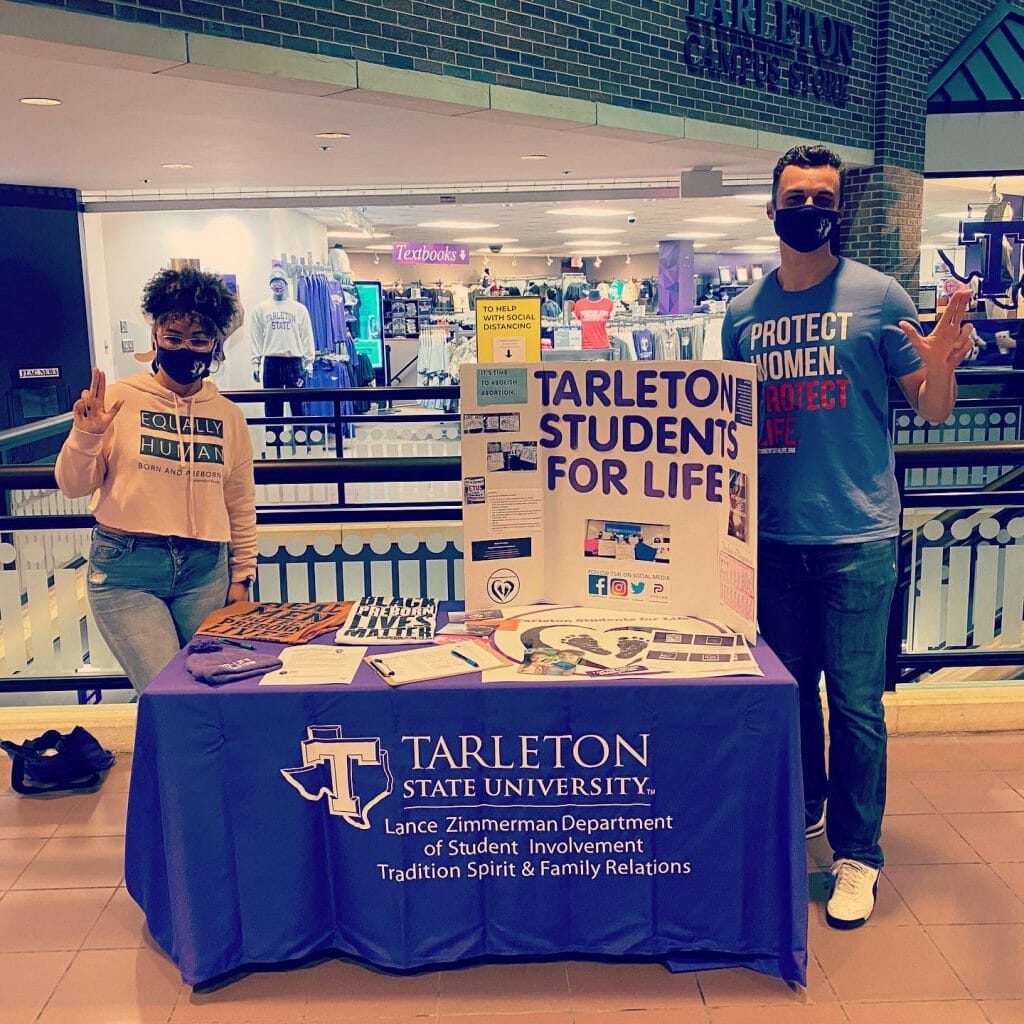 On Tuesday, March 23rd, members of Tarleton Students for Life took to the sidewalks to chalk positive messages such as, "Women deserve better than abortion," as well as fetal development facts and more. Not long after, the messages were written over by pro-abortion students, then fully washed away by school maintenance (who allegedly did not know that the chalking was a formally school-approved event). The cleaning staff said that washing chalk away was 'standard protocol,' but members of Tarleton Students for Life noticed that other campus groups' chalk seemed to be safe from this 'protocol.'
As reported by local news, "When asked if the group planned to do anything else on the campus,  Trooper Elwonger (a leader of the group) said, "We want to bring awareness to the facts about abortion and bring light to this whole situation and let people know that pro-life and pro-choice is not more of a political issue, but a human rights issue. Abortion hurts a lot of people and not everyone is willing to talk about that, so we want to be a voice for the voiceless."
We commend these students for standing strong in the face of adversity! Have you faced vandalization on campus? Reach out to your SFLA Regional Coordinator for help at [yourstate]@studentsforlife.org.