From the SFLA Blog
Five Bills Pass Out of Texas Committee after SFLA Staff, Students Testify in Support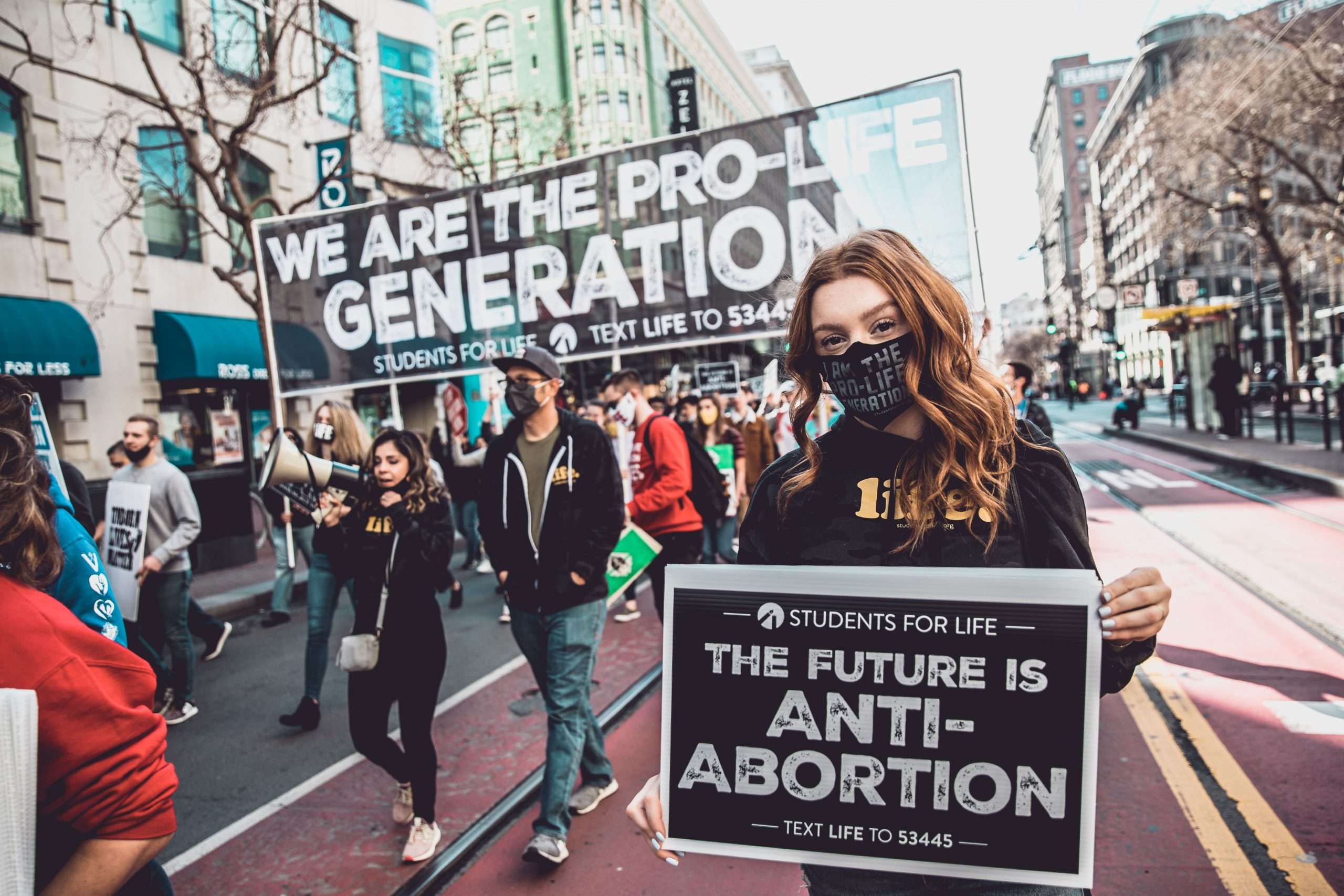 Kristi Hamrick - 19 Mar 2021
Reporting on Behalf of Students for Life Action 
"Monday was a long, difficult day," said SFLAction's Sarah Zarr, whose group of more than two dozen were badgered by Capitol staff to hide their pro-life clothing during a day of pro-life testimonies that stretched late into the night. "But we are so grateful we had the opportunity to testify in favor of five bills that all passed out of Committee and will have a chance before the full Texas Senate." 
AUSTIN, TX AND WASHINGTON, DC (03-19-2021)– Students for Life Action (SFLAction) and Students for Life of America (SFLA) students and leaders testified and showed support at the Texas Capitol Monday in support of numerous pro-life bills in a grueling day that went past midnight.  A group of about 25 representing SFLA spent a long day before the Senate Committee on State Affairs, testifying on and supporting five separate pro-life bills. SB 1647, The Texas Abolition Strategy (which includes three separate pro-life provisions); SB 9, The Human Life Protection Act; SB 394, Chemical Abortion Regulation; SB 650, to stop funding of abortion services; and SB 802, the Every Mother Matters Act. Each link contains video of SFLA/SFLAction testimony.
"We are watching Texas closely," said SFLA/SFLAction President Kristan Hawkins. "Texas is home to the origin story of Roe v. Wade — and I think the entire pro-life movement would welcome Texas putting a nail in Roe's coffin with one of its strong pro-life bills this session."
All five bills ultimately passed out of the Committee and head for hearings before the full Senate. The group encountered opposition from an unlikely source early in their day of activism at the Capitol, when the Senate Sergeant-At-Arms and his staff told SFLA leaders and students to cover up their matching shirts, which read I AM THE PRO-LIFE GENERATION and masks reading, VOTE PRO-LIFE FIRST. After SFLA alerted the media to the free speech violations, students were left in peace for the remainder of the day.
"The Pro-Life Generation has woken up to the grave injustice of abortion, said Sarah Zarr, Texas and Southern Regional Manager for SFLA/SFLAction, whose testimony supported all five bills. "That's why dozens of students showed up to the Texas State Capital on short notice to testify in support of 5 of SFLAction's Priority Pro-Life Bills. These students took time away from their midterms and other responsibilities to spend 16 hours speaking for the voiceless preborn child and for the protection of women from the harms of abortion. We were bullied to hide the pro-life message on our clothing, and at one point I was physically handled by the Sergeant-at-Arms when I questioned his unsubstantiated claim that we could not wear pro-life apparel in the Senate chamber. We didn't back down from expressing the truth of the pro-life viewpoint — and with the passage of all five bills out of committee, we know our efforts were worth it.
"We are incredibly grateful for the leadership of our pro-life elected officials in the Texas Senate, and want to especially thank Senator Bryan Hughes and Senator Donna Campbell for encouraging our pro-life activism and taking time out of their busy days to greet our group and encourage our young leaders," Zarr concluded.
Learn more about our ongoing efforts at Students for Life Action.
For interviews, contact Kristi Hamrick at [email protected]. 
-30-
Students for Life Action (SFLAction) is the 501c4 sister organization of Students for Life of America (SFLA), the nation's largest, pro-life, student organization with more than 1,240 groups on middle, high school, and university campuses in all 50 states. Students for Life has more conversations with those most targeted by the abortion industry every day, week, and year than any other pro-life outreach in the world and mobilizes the Pro-Life Generation to confront abortion at the local, state and national levels daily. Every week, Students for Life entities reach more than 2 million people across social media platforms to have nearly 200,000 digital conversations with the most engaged pro-life online audience in the world. 
Students for Life of America (SFLA) is the nation's largest, pro-life, youth organization. Headquartered in Fredericksburg, VA, SFLA serves more than 1,240 groups on college and university, middle and high school, medical and law school campuses in all 50 states. Student pro-life organizations work to confront policies on their campuses to support pregnant and parenting students, to end Planned Parenthood's relationships with schools and communities, and to change minds of their peers about abortion. SFLA has more conversations with those most targeted by the abortion industry every day, week, and year than any other pro-life organization.