From the SFLA Blog
These Pro-Life Candles Help Support Young Moms!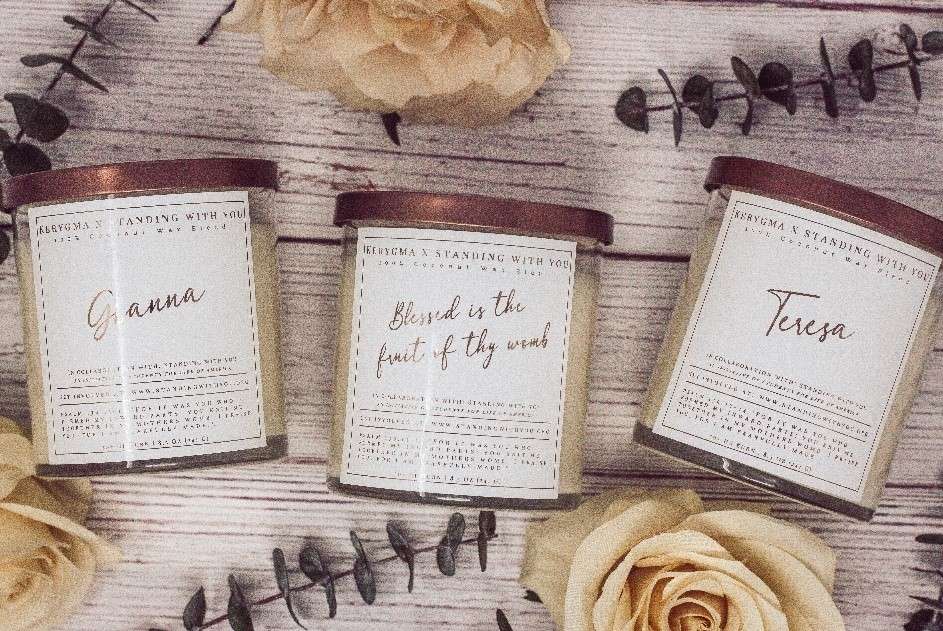 Camille Cisneros - 15 Mar 2021
Standing With You has JUST launched a collaboration with Kerygma Candle & Co. to support pregnant and parenting moms! 
Kerygma Candle & Co. was founded amid the 2020 pandemic chaos by Kadi, the single mom of a precious little boy. She was working three jobs to support herself and her son and, shortly after finding a candle–making video on YouTube, thought this would be a great way to cope with the pandemic. She ordered some supplies and soon found herself taking a leap of faith.  
Kadi decided she would trust in God and poured her savings into starting Kerygma Candle & Co., a company that honors faith and values through scripture with delightfully scented, clean, quality products and beautifully crafted packaging.  Because Kerygma is proudly faith–based, pro-life, and run solely by a single Latina momma, we made the decision to partner in creating a one-of-a-kind, pro-life collection: The Psalm 139:13-14 Collection.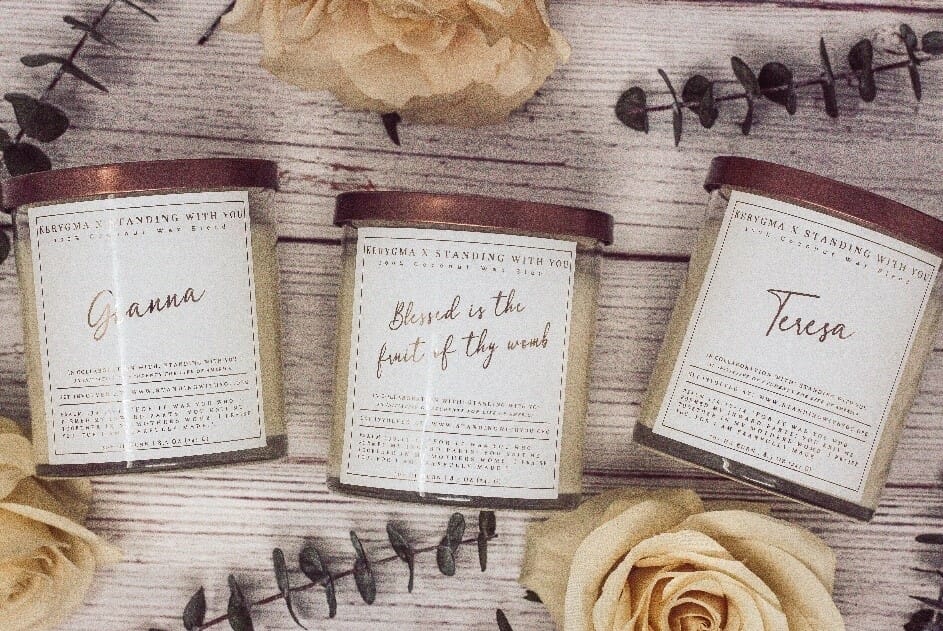 Gianna – gardenia, jasmine + ylang scented; named after St. Gianna Beretta Molla, patron saint of the preborn, physicians, and mothers. 
Teresa – plum, amber + sugar scented; named after St. Teresa of Calcutta, well known for her unapologetic voice for the preborn. 
Blessed is the Fruit of Thy Womb – raspberry, peach, honeysuckle + vanilla scented; named after Mary, mother of Jesus, who said yes to the unexpected pregnancy which birthed our Savior. 
You can purchase these candles along with your favorite SFLA merchandise through our online shop.  
Here's the best part: a portion of the proceeds from every candle purchased on either website will go toward our Standing With You efforts to assist pregnant and parenting students across the nation.  So not only will these candles warm your home, but they will also warm the heart of a young mother in need of support.  
For more information about Kerygma Candle & Co., visit Kadi's website.   
Let's work together to build a community that supports women and empowers them to choose life, regardless of circumstances!