"California Attorney General Xavier Becerra has consistently used the power of his offices to force compliance with his radical abortion agenda," said Students for Life Action President Kristan Hawkins. "The 'famously partisan' litigator is best known for taking those who disagree with him to court. As Kaiser Health News has noted, Becerra 'is set to be a pandemic-era secretary with no public health experience' unless you count suing medical professionals."
Students for Life Action President Kristan Hawkins will host a live webcast Wednesday, Feb. 17, 2021, at 8 p.m. eastern, featuring U.S. Senators Tom Cotton and Steve Daines along with SBA List President Marjorie Dannenfelser to address concerns with President Joe Biden's highly controversial pick to head Health and Human Services. Hearings of Becerra's nomination expected within the next week.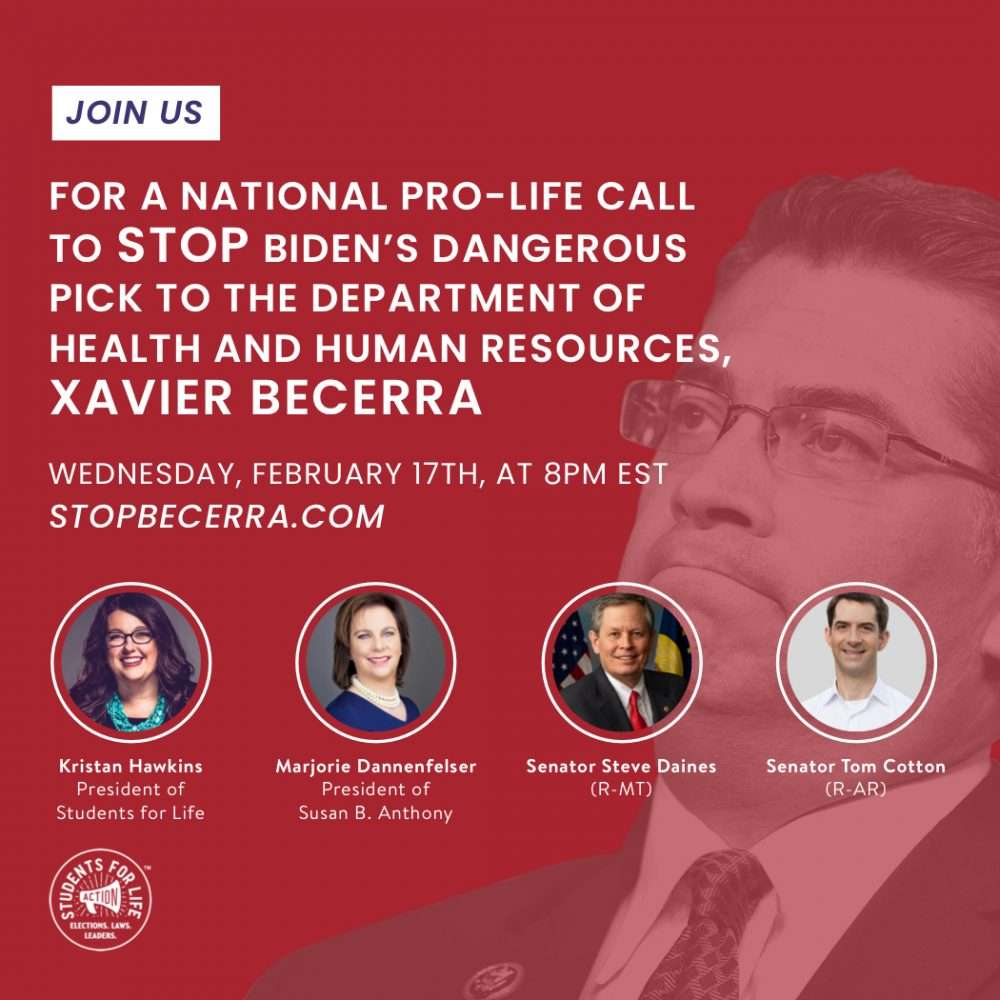 1) Get informed on the dangers of Becerra.
2) Learn about his complete lack of experience in the healthcare field.
3) Discover his very pro-abortion (and anti-pro-lifer) track record.
4) Hear from special guests Senators Steve Daines (MT) and Tom Cotton (AR).