From the SFLA Blog
The Ultimate List of Pro-Life Movies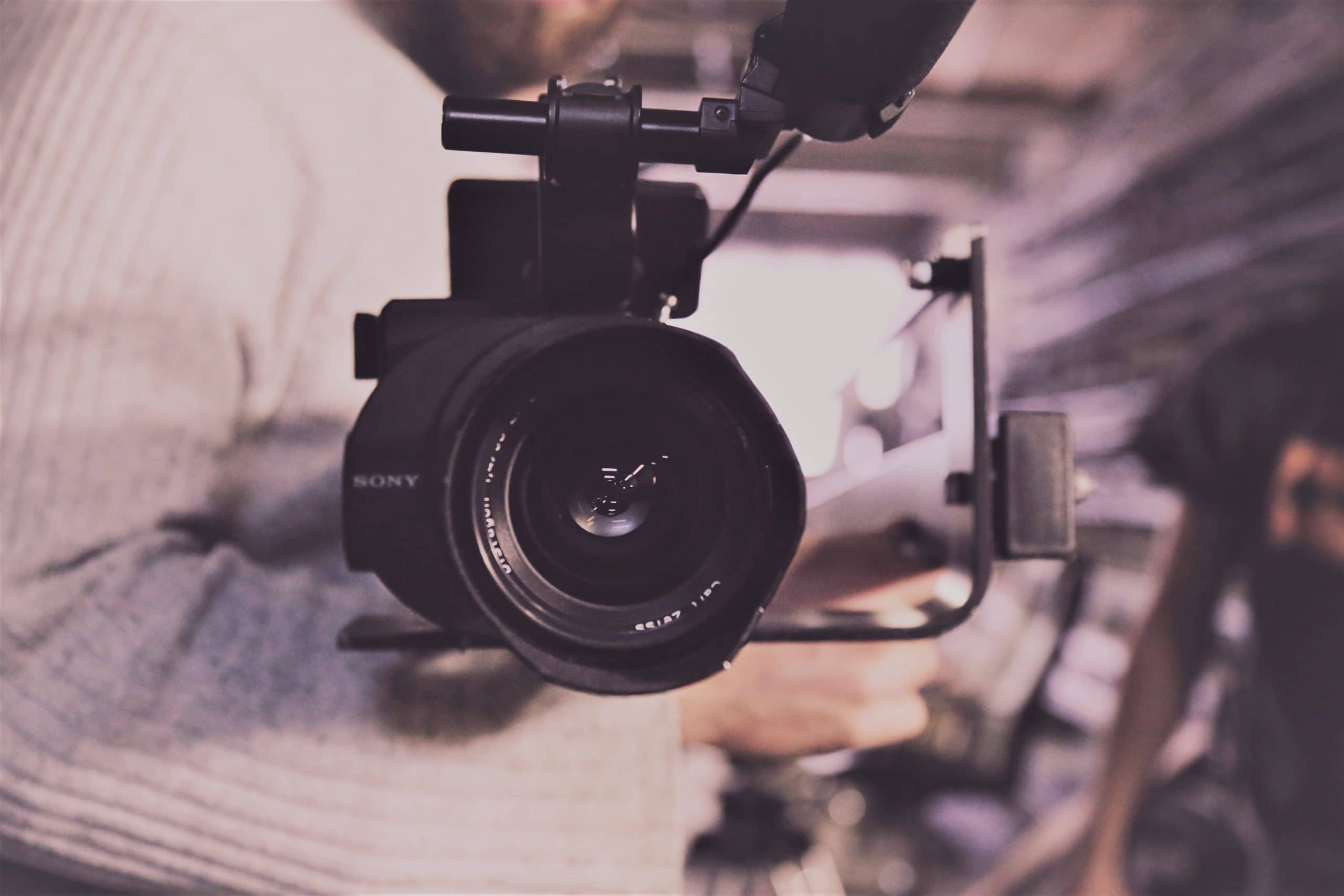 Brenna Lewis - 11 Feb 2021
Movie nights, campus-wide screenings, and film fests create opportunities for you and your peers to discuss difficult topics in a fun, non-threatening environment. Check out our recommended lists to find great pro-life films for your group events! We've categorized it by: Documentaries, Movies with a Pro-Life Theme, Science Fiction, and even Pro-Abortion Movies. Please know that many of these movies are not suitable for children, and you should examine ratings carefully to determine whether a film is appropriate for your particular audience.
Note: to screen movies publicly on a school campus (to an audience of a certain size), you must obtain a screening license. Visit the Motion Picture Licensing Corporation to get yours.
Plus… never show a film without following it with a discussion! Use these questions to get you started.
Documentaries
180 Movie (2011)
180 is a riveting movie about abortion by Ray Comfort where you will see people change their minds in seconds because they were asked one simple question. Not rated. 
Bloodmoney (2010)
A documentary that aims to expose the terrible reality of abortion, focusing on the financial aspect of the multi-million dollar abortion industry. The film includes numerous interviews with leaders of the pro-life movement, in which they lay out the facts about the abortion industry and the effects that abortions have on women. Not rated.
Demographic Winter & Demographic Bomb (2009)
The global birthrate is declining with such ferocity that many nations may cease to exist. These films show the dire affects of this trend, as there will soon not be enough young to support the old among the world's leading nations. Not rated. 
Eggsploitation (2010)
The infertility industry has grown to a multi-billion dollar business. Its main commodity: human eggs. Young women all over the world are solicited by ads offering up to $100,000 for their "donated" eggs, to "help make someone's dream come true." Who is this egg donor? Is she treated justly? What are the risks to her health? The answers to these questions will disturb you. Not rated.
HUSH (2016)
The ground-breaking film "Hush" presents a completely fresh and liberating look at abortion with possibly the most comprehensive film ever done on the subject of women's breast and reproductive health. Not rated. 
I Was Wrong (2007)
Norma McCorvey, "Jane Roe' of Roe v. Wade, never could have imagined the outcome of her deception: 4,000 abortions a day since 1973. Norma never had an abortion, but her Supreme Court case brought abortion on demand to America. Joyce Zounis' choice of abortion, not once but seven times, nearly cost her life. This is the story of Norma and Joyce and how they found healing. Not rated. 
Killing Girls (2009)
Killing Girls brings us into the world of a Russian clinic that specializes in late term teenage abortions. Here, abortions are sometimes performed even after six months of pregnancy.
Lake of Fire (2006)
This graphic documentary explores both sides of the abortion struggle. The movie contains footage of actual abortions and of extremists protesting outside of abortion clinics. Not rated.
Maafa 21: Black Genocide in 21st Century America (2009)
A stunning expository of the rampant racism in abortion industry, that began as a eugenics movement and continues today in the targeting of minority communities by Planned Parenthood. Not rated. 
No Safe Spaces (2019)
No Safe Spaces follows Adam Carolla and Dennis Prager as they explore the challenges to the First Amendment and freedom of thought faced in America today. Rated PG-13. 
The 40 Film (2013)
40 is an inspirational pro-life movie that examines the effects of abortion on our nation since Roe v. Wade. The film presents the fight to end abortion as the most important human and civil rights issue of our time. Not rated. 
The Silent Scream (1984)
The Silent Scream has been called the most important pro-life video in the history of legalized abortion. This videos shows through ultrasound an abortion being performed and a child screaming inside the womb. Not rated. 
The Terri Schiavo Story (2009)
The Terri Schiavo Story, a compelling documentary film, helps to define the issues and investigate the facts, framing an important consideration of the life and death of Terri Schiavo. As the world watched, Terri Schiavo's family waged a long court battle to prevent their son-in-law from removing his young wife's feeding tube. Not rated. 
Unborn in the USA: Inside the War on Abortion (2007)
2007 documentary film featuring interviews with pro-life activists across the United States. Not rated. 
Movies with Pro-Life Themes
4 Months, 3 Weeks, & 2 days (2007)
Drama about a woman who assists her friend to arrange an illegal abortion in 1980's Romania. Not rated. 
A Distant Thunder (2004)
Things are not always as they seem, especially when entering the halls of a desperate mind. The 2006 Crown Award Winner for Best Drama -Gold, Best Screenplay -Gold, and Best Picture -Silver. Not rated.
Amazing Grace (2006)
The idealist William Wilberforce maneuvers his way through Parliament in 19th century England, endeavoring to end the British transatlantic slave trade. Rated PG.
August Rush (2007)
An orphaned musical prodigy uses his gift to try to find his birth parents. Rated PG.
Bella (2006)
Bella is a true love story about how one day in New York City changed three people forever. This movie looks at adoption in a whole new light. Winner of the 2006 Toronto Film Festival's People Choice Award. Rated PG-13. 
Breaking Dawn: Part 1 (2011)
In this first installment of the end of the Twilight Saga, the long-awaited marriage of Edward and Bella finally takes place. Soon after, Bella discovers that she's pregnant — and the child is growing at an alarming rate and is, by all standards, incompatible with her body. Despite the clear and present danger (as well as constant pressure from everyone around her to end the life of the growing child), Bella fiercely protects the baby. Rated PG-13.
Crescendo (2013)
Crescendo is a short film about the life and struggle of a pregnant woman in the late 1700′s. It made international headlines, won a multitude of prestigious movie awards and raised millions of dollars for crisis pregnancy centers. Not rated. 
Father of the Bride: Part 2 (1995)
George Banks must deal not only with the pregnancy of his daughter, but also with the unexpected pregnancy of his wife. Rated PG.
Gimme Shelter (2014) 
Pregnant teenager Apple runs from her abusive mother and attempts to find her father. After a horrific encounter with a pimp, Apple ends up in hospital and is sent to a shelter for pregnant teens that offers hope and redemption for its guests. Rated PG-13. 
Gosnell: The Trial of America's Biggest Serial Killer (2018)
The film is the shocking true story of the investigation and trial of Dr. Kermit Gosnell – his 30 year killing spree and the political and media establishment that tried to cover it up. Rated PG-13. 
Holly's Story (2002)
Faced with the dilemma of an unplanned pregnancy, Holly makes a choice – a choice that affects the rest of her life. Not rated. 
Horton Hears A Who (2008)
Horton the Elephant struggles to protect a microscopic community from his neighbors who refuse to believe it exists. Rated G. 
Hotel Rwanda (2004)
Paul Rusesabagina was a hotel manager who housed over a thousand Tutsi refugees during their struggle against the Hutu militia in Rwanda. Rated PG-13.
Juno (2006)
When Juno, a teenage girl pregnant by her best friend, finds out that her unborn baby has fingernails, she decides to forgo her plan to have an abortion, and instead embarks on a quest to find a family responsible enough to adopt her child. Winner of the 2008 Academy Award for Best Writing, Screenplay Written Directly for the Screen, and Nominee for the 2008 Academy Awards for Best Actress, Best Director, and Best Picture. Warning: crude language. Rated PG-13. 
Knocked Up (2007)
For fun-loving party animal Ben Stone, the last thing he ever expected was for his one night stand to show up on his doorstep eight weeks later to tell him she's pregnant. Winner of two 2007 Teen Choice Awards. Warning: Crude language and behavior. Rated R. 
Love, Rosie (2014)
Rosie and Alex have been best friends since they were 5, so they couldn't possibly be right for one another…or could they? When it comes to love, life and making the right choices, these two are their own worst enemies. Rated R. 
Meet The Robinsons (2007)
Lewis, whose grew up in foster care, is a brilliant inventor who meets mysterious stranger named Wilbur Robinson, whisking Lewis away in a time machine and together they team up to track down Bowler Hat Guy in a showdown that ends with an unexpected twist of fate. Rated G. 
October Baby (2011) 
The hard truth about Hannah's past is that she's an abortion survivor. Does that leave her any hope for the future? Rated PG-13. 
One Day in May (2002)
A college senior must overcome abuse and betrayal to fight for the life of his girlfriend's unborn baby. Not rated. 
Orphan Train (1979)
In 1854, there were living on the streets of New York City over 10,000 abandoned orphaned children. Out of this desperate situation was born the orphan Train. This is a fictionalized account, based on actual events. Not rated.
Penny Serenade (1941) 
A couple's big dreams give way to a life full of unexpected sadness and unexpected joy. Licensing for this movie is free due to its age. Not rated. 
Sophie Scholl: The White Rose (2005) 
A dramatization of the final days of Sophie Scholl, one of the most famous members of the German World War II anti-Nazi resistance movement, The White Rose. Not rated. 
The Gift of Life (1982)
Susan Dey stars in the poignant drama as an idealistic woman who agrees to be a surrogate for a couple. Emotional, legal and ethical issues lead her to consider keeping the baby for herself. Not rated.
Unplanned (2018)
Unplanned brings us an eye-opening look inside the abortion industry from a woman who was once its most passionate advocate. Unplanned is the most important movie you'll ever see on the most controversial issue of our time. Rated R.  
Waitress (2007)
Jenna is a pregnant, unhappily married waitress in the deep south. She meets a newcomer to her town and falls into an unlikely relationship as a last attempt at happiness. Rated PG-13. 
Science Fiction
Children of Men (2006)
In 2027, in a chaotic world in which humans can no longer procreate, a former activist agrees to help transport a miraculously pregnant woman to a sanctuary at sea, where her child's birth may help scientists save the future of humankind. Rated R. 
Gattaca (1997)
Gattaca is the fictional story of a genetically inferior man who assumes the identity of a superior one in order to pursue his lifelong dream of space travel. This movie explores what could happen in a society with "designer" babies and gene selection. Rated PG-13. 
The Forgotten (2004) 
After being told that their children never existed, a man and woman soon discover there is a much bigger enemy at work. Rated PG-13. 
The Giver (2014)
In a seemingly perfect community, without war, pain, suffering, differences or choice, a young boy is chosen to learn from an elderly man about the true pain and pleasure of the "real" world. Rated PG-13.
The Island (2005)
A man goes on the run after he discovers that he is actually a "harvested being," and is being kept along with others in a utopian facility. Rated PG-13. 
The Island of Dr. Moreau (1996)
After being rescued and brought to an island, a man discovers that its inhabitants are experimental animals being turned into strange looking humans, all of it the work of a visionary doctor. Rated PG-13. 
Looking for Something a Little Different? 
The following are some pro-abortion movies that your group can watch and discuss. Most times, Students for Life groups who watch these do so internally (not as a public event) in order to have a deep conversation afterwards about the apologetics at play. Note: you do not need to purchase screening rights if viewing in a small group setting. 
12th & Delaware (2010)
Rating: Not rated
The abortion battle continues to rage in unexpected ways on one corner in an American city.
A Handmaid's Tale (1990)*
Rating: R
In a dystopicly polluted rightwing religious tyranny, a young woman is put in sexual slavery on account of her now rare fertility.
After Tiller (2013)
This documentary interviews four (4) late-term abortionists and discusses the decisions involved in late-term abortion. 
Cider House Rules (1999)
Rating: PG-13
A compassionate young man, raised in an orphanage and trained to be a doctor there, decides to leave to see the world.
Citizen Ruth (1996)
Rating: R
An irresponsible, drug-addicted, recently impregnated woman finds herself in the middle of an abortion debate when both parties attempt to sway her to their respective sides.
Never Rarely Sometimes Always (2020)
Rating: PG-13
A pair of teenage girls in rural Pennsylvania travel to New York City to seek abortion after an unintended pregnancy.
Revolutionary Road (2008)
Rating:  PG
A young couple living in a Connecticut suburb during the mid-1950s struggle to come to terms with their personal problems while trying to raise their two children. Based on a novel by Richard Yates.
Unpregnant (2020)
Rating: PG-13
A pair of teenage girls secretly travel from Missouri to Nevada for an abortion due to Missouri's parental consent laws.
Vera Drake (2004)
Rating: R
Abortionist Vera Drake finds her beliefs and practices clash with the mores of 1950s Britain–a conflict that leads to tragedy for her family.
Check out more options for opposing viewpoints here.
Anything we should add? Submit your movie suggestion to [email protected].