From the SFLA Blog
Texas Defunded Planned Parenthood – Help Your State be Next!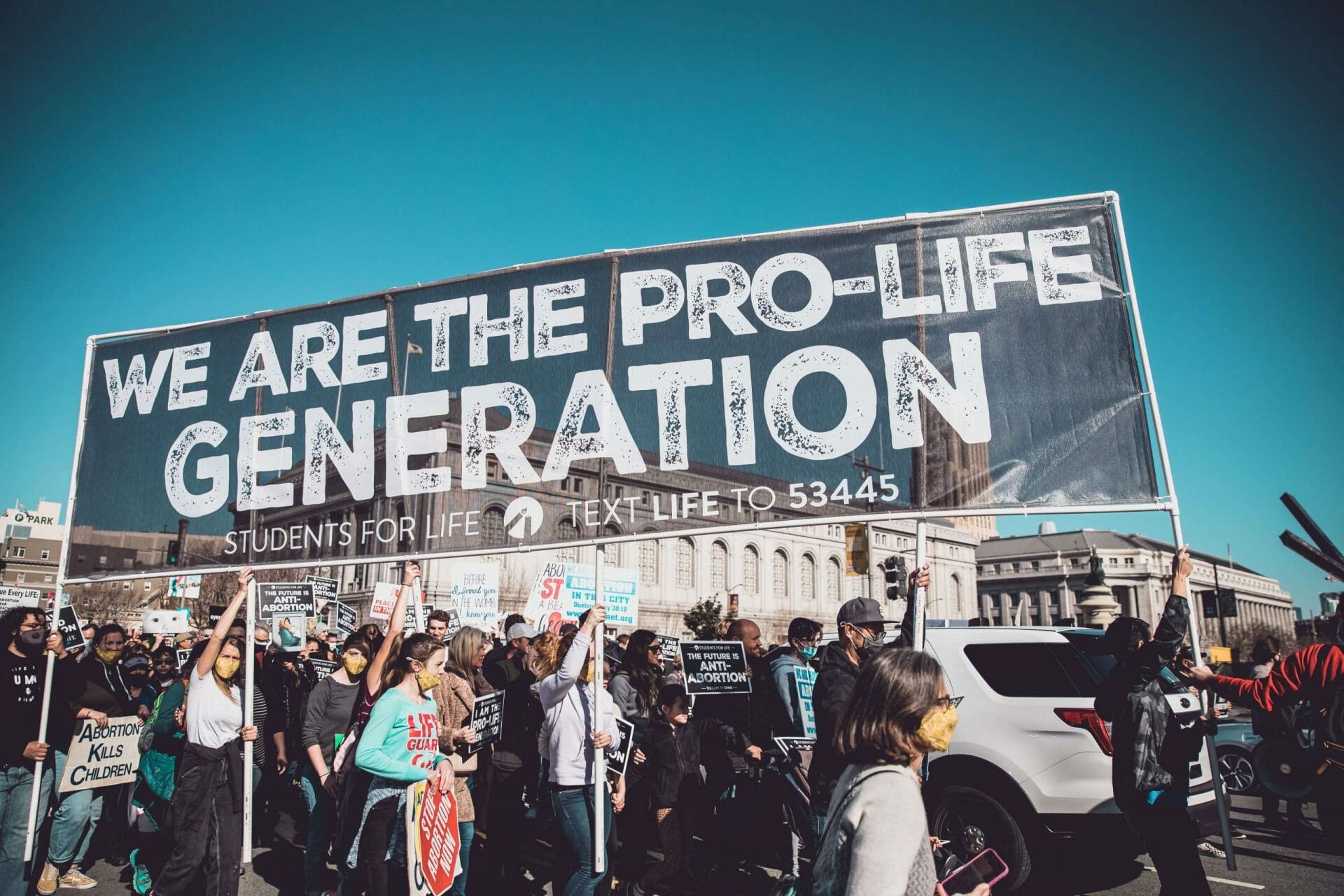 Brenna Lewis - 03 Feb 2021
As Students for Life recently reported, Texas is the most recent state to have succeeded in defunding Planned Parenthood of state Medicaid dollars. Given that Medicaid is the avenue by which Planned Parenthood grabs most of its cash from taxpayers, the fact that Texas has finally smacked their greedy paw away is a big deal. Despite how difficult a feat it was to accomplish, the hope is that other pro-life states can continue to learn by example and take similar action to chip away at Planned Parenthood's already crumbling empire.
*Editor's note: Planned Parenthood filed an emergency lawsuit and got a judge to temporarily block the defunding.
Click each image (twice) to enlarge.
YOU Can Help Make it Happen in Your State
With a pro-abortion White House, it's unlikely that pro-life legislation will gain much ground at the federal level (though that doesn't mean we won't be trying where possible). But at the state levels? There is ENDLESS potential! Texas (and a handful of other states) are living proof. Here's how you can do it:
1. Get in touch with your Students for Life Regional Coordinator.
Across the entire nation (and even in the non-contiguous states), there is a Students for Life Regional Coordinator whose sole job it is to equip and empower pro-life students. Getting in touch with him/her is the best first step to accomplishing any of your pro-life goals – including getting Planned Parenthood defunded in your state. Your Regional Coordinator has connections to your state's pro-life community, other student groups, and even lawmakers. Plus, he/she is full of ideas for specific ways students can make a difference.
Contact your Regional Coordinator by emailing [yourstate]@studentsforlife.org. For example, [email protected].
2. Join the Pro-Life Future Campaign.
The Pro-Life Future Campaign is a new, multi-faceted effort to abolish abortion in select cities. As the months unfold, you can expect to see this campaign in action in the following areas:
Atlanta, GA
Chicago, IL
Cincinnati, OH
Dallas, TX
Denver, CO
Indianapolis, IN
Jackson, MS
Lehigh Valley, NJ
Manchester, NY
Omaha, NE
Phoenix, AZ
Port St. Lucie, FL
Portland, OR
Richmond, VA
Rochester, NY
Sacramento, CA
St. Louis, MO
Tacoma, OK
Twin Cities, MN
You can sign up for the campaign in your city by clicking here and selecting "Find Your City" under the "Join" dropdown. Information is still being added to each campaign page, so stay tuned!
3. Apply for a Students for Life Fellowship program.
SFLA's Fellowship programs equip students to make the biggest impact on their campuses based on the school's unique needs. But they also provide support, networking opportunities, and trainings to advance your pro-life skills. This specialized pro-life training is a great way to get equipped to defund Planned Parenthood in your state. Plus, SFLA Fellows also complete pro-life projects as part of the Fellowships. Yours could be part of the defund effort!
The deadline to register for SFLA Fellowships is March 31st, 2021. Apply here! 
4. Start hosting events. 
Once you've made connections, received training, and gotten the resources you need… start hosting events related to defunding Planned Parenthood! This could include tabling events, lobby days, letter writing, phone banking, etc. There are so many ways to get the ball rolling. Your Regional Coordinator can help you formulate and carry out your ideas. Meeting with other pro-life activists in your area is a great place to start. After all, it was very much a team effort that ensured success in Texas.
5. Make sure you're set up to receive alerts from Students for Life Action. 
Students for Life Action is the political side of Students for Life. Though both SFLAction and SFLAmerica participate in efforts to defund Planned Parenthood, SFLAction is best equipped to engage in public policy. By signing up for alerts, you'll ensure you never miss a call to action in your area should we be organizing a phone banking effort, texting campaign, lobby day, or other activism to promote the defunding of Planned Parenthood.
Register for alerts at StudentsforLifeAction.org and follow us on social media!