From the SFLA Blog
31 U.S. Senators Try to Keep Planned Parenthood from Stealing More Money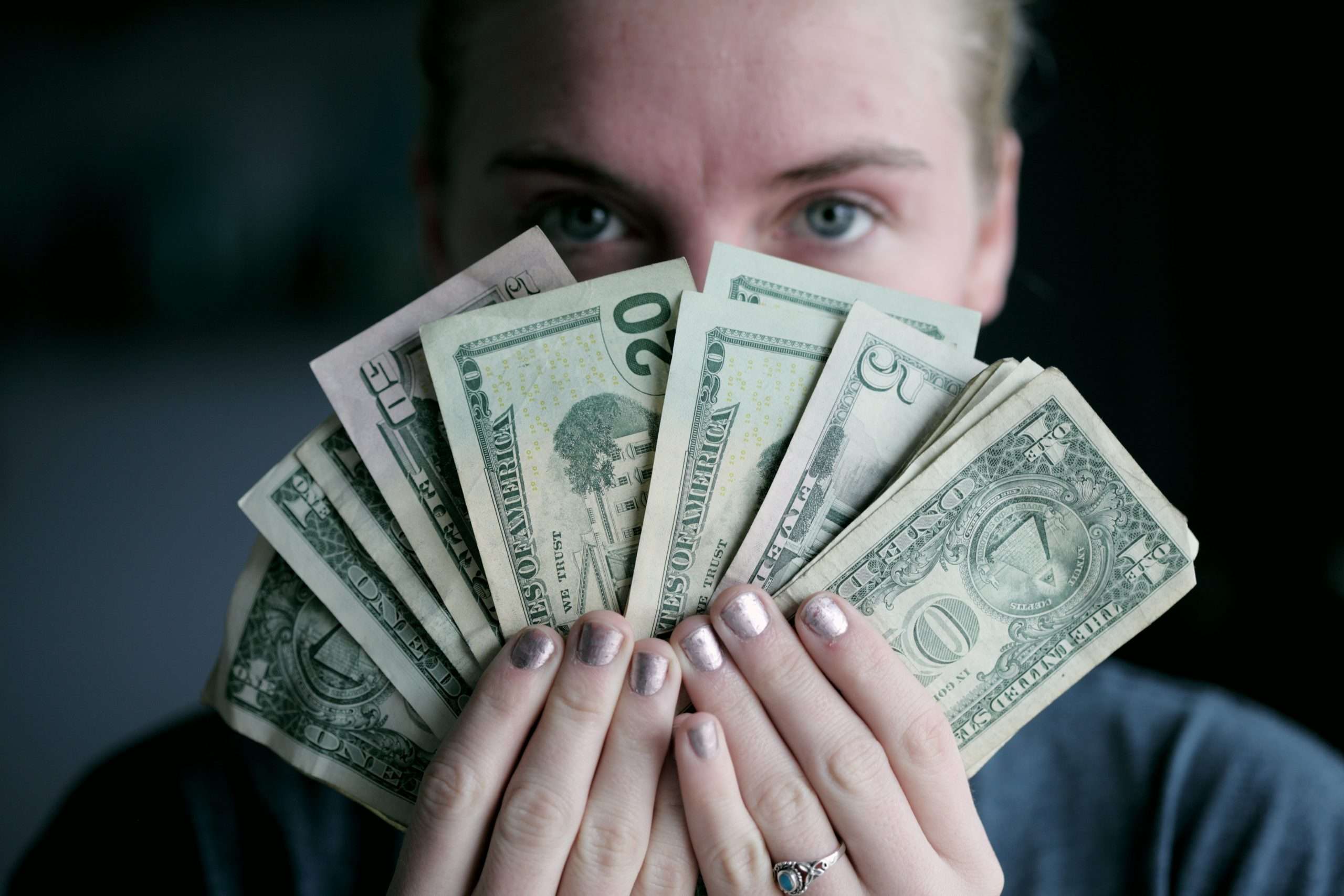 Brenna Lewis - 20 Jan 2021
Back in May 2020, the coronavirus relief package approved by Congress sent out millions of dollars to aid small business as part of the PPP (Paycheck Protection Program). This money was set aside for small businesses. Now, does an organization with $1.6 billion dollars in revenue each year, roughly 1,200 employees, 600 brick-and-mortar affiliates, and some of the most powerful lobbyists on Capitol Hill sound like a small business? Absolutely not.
But Planned Parenthood doesn't care. When that first round of aid money went around, 37 Planned Parenthood affiliates illegally filed for (and actually received) $80 million in money that was meant for struggling small businesses.
Now, with another round of coronavirus loans on the docket, some legislators are taking action to make sure the already-wealthy abortion industry keeps their mitts out of the cookie jar. Earlier this month, 31 U.S. Senators signed a letter to the Small Business Administration, urging them to make sure Planned Parenthood doesn't steal money this time. Read the letter below.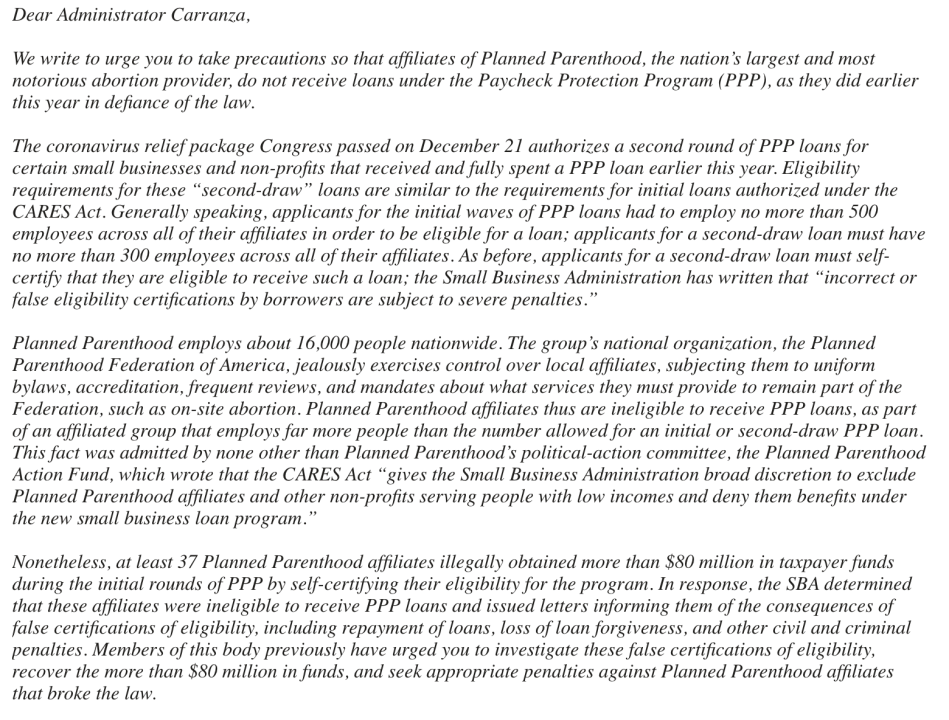 Planned Parenthood's defense of their transgression back in May sounded like any other statement they put out in response to any given event. "We're here for patients because we know sexual and reproductive health care can't wait. That's why Planned Parenthood Great Plains, like so many other nonprofits, applied for a loan from the federal government — because in the middle of a global pandemic, it's more important than ever that our providers and our staff are able to give our patients and our local community the health care they need."
Local news reported, "Back in the spring, the Trump administration and Small Business Administration pressured Planned Parenthood to give back the loans they received. Planned Parenthood representatives said they do more than abortions, that being other healthcare."
Couldn't any giant corporation that operates with the same structure have spouted the same nonsense? That sure, they didn't technically qualify for the loans, but the nature of their business somehow exempted them from the rules? No, because abortion is special and the abortion industry plays by different rules than everyone else. Marketplace.com reported that the average loan size was around $120,000 to $200,000. In total, that could've been 400 to 700 legitimate businesses that could have used this money.
Kudos to these Senators for calling Planned Parenthood out, recognizing that $600 million annually in our tax money is already too much to be giving them, and taking a proactive measure to ensure they don't get more money they don't deserve.