From the SFLA Blog
These Pro-Life Young Adults Had a BIG Year!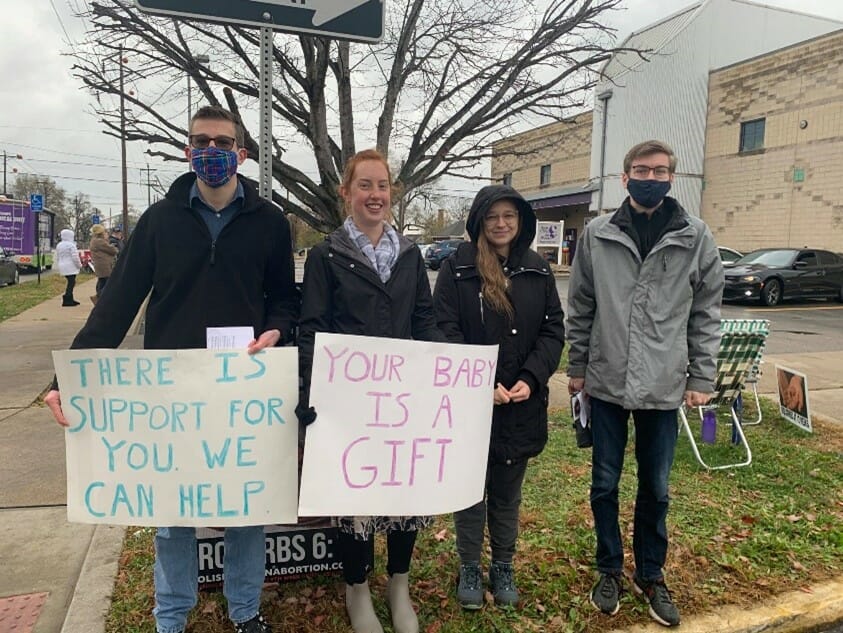 Caroline Wharton - 31 Dec 2020
2020 was an incredible year for the Pro-Life Future Initiative! This pro-life young professionals program (under the umbrella of Students for Life of America) provides a network and a home for Students for Life "alumni" – pro-life young adults who are done with school and want to continue doing pro-life work. This initiative has continued to thrive, even with the challenges posed by a global pandemic.
Five new Pro-Life Future chapters launched in 2020:
St. Louis, Missouri
Austin, Texas
Hartford, Connecticut
Louisville, Kentucky
Western Washington
This fall alone, the 20 total chapters of Pro-Life Future collectively hosted 115 events!
Chapter Highlights
During the various lockdowns, Pro-Life Future leaders moved their groups online and hosted guest speakers over Zoom. St. Louis Pro-Life Future hosted an especially successful post-abortive healing webinar and also made it out to their location abortion facility for regular sidewalk outreach to pray and help women in need.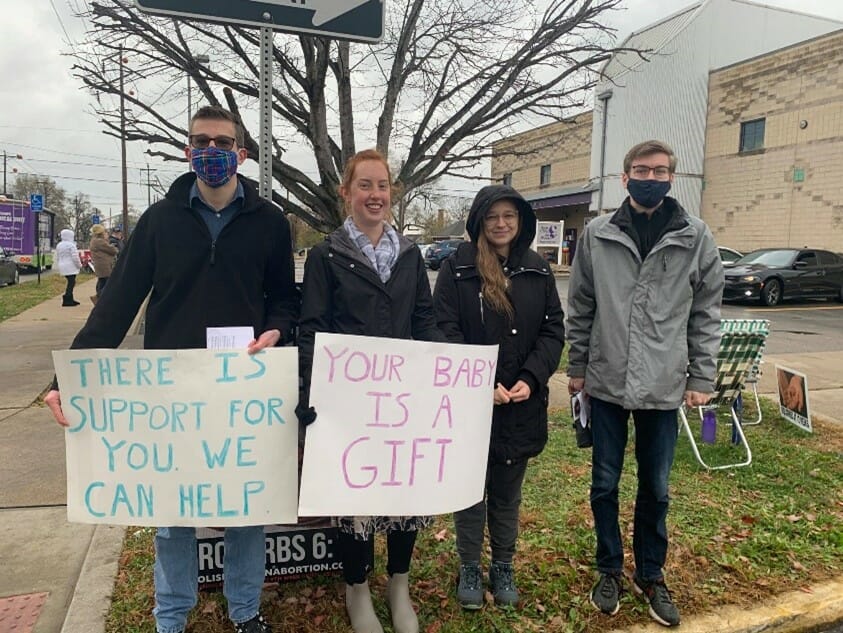 Early in 2020, Phoenix Pro-Life Future launched Skills for Life, a program that helps pro-lifers find their calling. "Skills for Life is a volunteer program that connects pro-life volunteers with a Phoenix pro-life organization that matches their special interests and skill sets," says Ryan Everson, Phoenix PLF's President. "This program allows Phoenix PLF to be active in all areas of the movement at all times. If you're really passionate about a specific area of pro-life work, you don't need to wait for us host a special event for that area anymore. You can get involved right away through Skills for Life."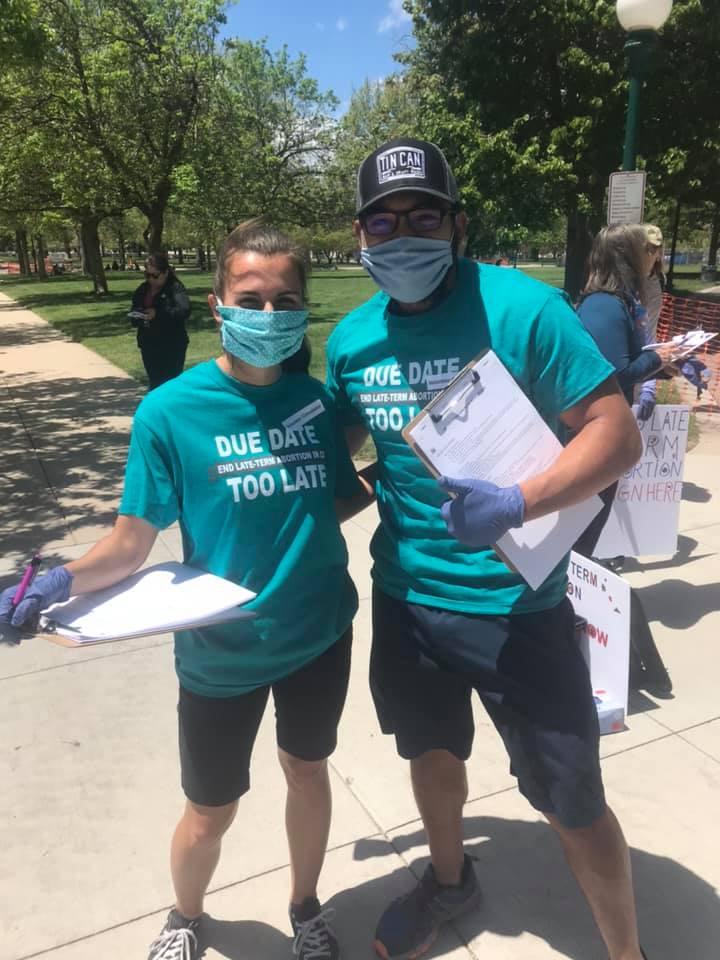 Denver Pro-Life Future focused heavily on Proposition 115 to end late-term abortion in Colorado. In the spring of 2020 they spent several days collecting signatures which led to putting Prop 115 successfully onto the ballot. Then this fall, they hit voter education from several angles including door knocking, tabling, holding signs at busy intersections and a texting campaign. Although it was a major disappointment that the proposition didn't pass, the chapter still reached hundreds of people with the message of life.
This summer, Fresno Pro-Life Future protested Kamala Harris in front of her office. They brought attention to her extremism on abortion by holding signs in protest.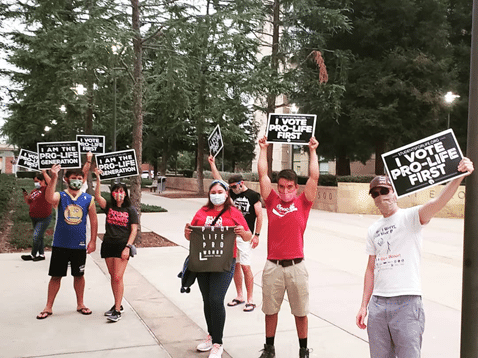 Many chapters also participated in canvasing for house and senate races this fall. They did several full weekends of door knocking as well as many hours of phone calls and texting to secure pro-life wins!
2020 has been a great year for Pro-Life Future!