From the SFLA Blog
5 Reasons Planned Parenthood Should Go Fund Themselves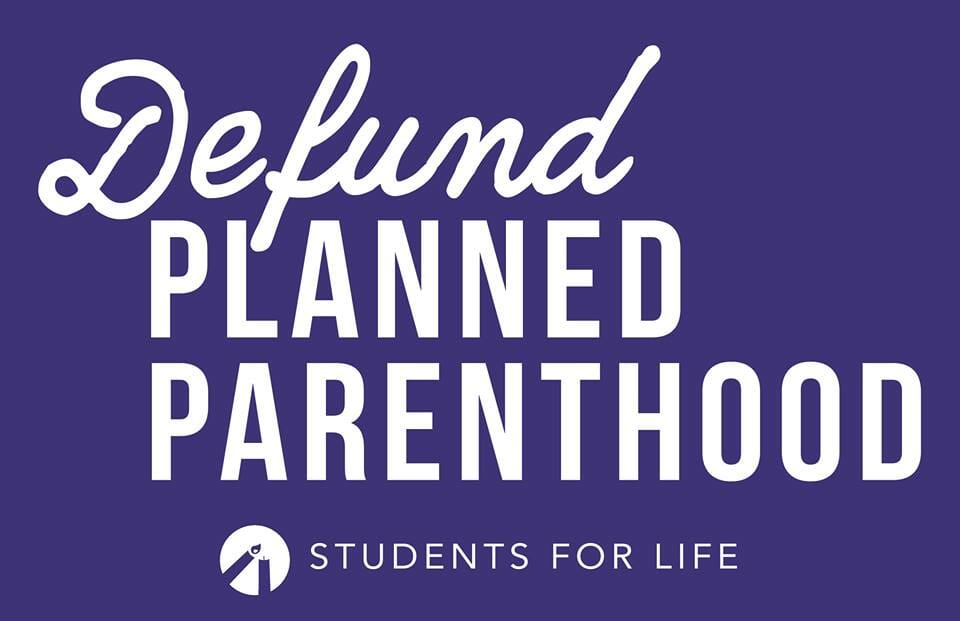 Brenna Lewis - 15 Dec 2020
Students for Life (along with more than half of Americans) have been calling for the federal defunding of Planned Parenthood for years. The plain and simple truth? Americans don't like giving our tax dollars to the nation's largest,  scandal-ridden abortion vendor. Even pro-choice ones. Yet Planned Parenthood gets over $600 million tax dollars from us each year.
SFLA President Kristan Hawkins said in September that the continued funding of the abortion giant was not inevitable, even after Republicans lost control of the House of Representatives. She said the administration could divert taxpayer dollars from Planned Parenthood, without going through Congress, through the process of "debarment." That means disqualifying the organization from participating in the Medicaid program since it has shown itself to be a bad agent by participating in the trafficking of baby body parts (among other vices).
They don't deserve even a single taxpayer dollar. And here's why.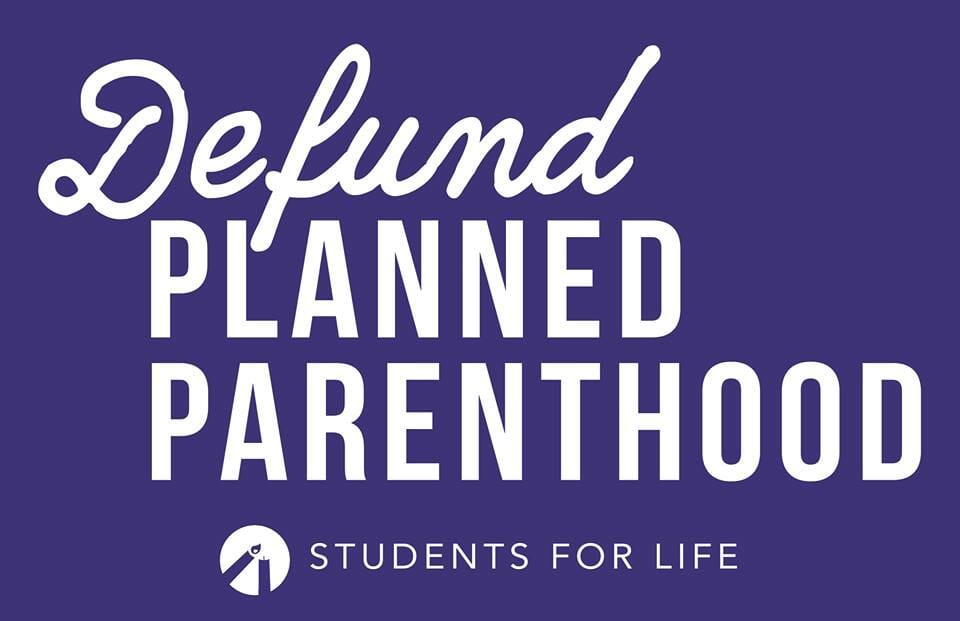 Top 5 Reasons Planned Parenthood Can Go Fund Themselves
1. Planned Parenthood committed over 345,672 abortions in the 2018-2019 year.
Planned Parenthood's business has always been profiting by ending human life. They put a lot of money into spreading falsehoods about the reality of preborn life, but 96% of biologists agree unequivocally: human life begins at fertilization. And abortion violently ends that life.
Read more about fetal development here.
Read more about Planned Parenthood's business here.
2. Planned Parenthood & their executives are racist.
Planned Parenthood's founder, Margaret Sanger, was a racist eugenicist, and over the last 100 years, Planned Parenthood has continued her legacy of focusing on minority communities. The abortion industry think tank established by Planned Parenthood, the Guttmacher Institute, notes that "the abortion rate for black women is almost five times that for white women."
Read more about their racism here.
Read more about Planned Parenthood CEO who was ousted for racism.
Considering the kind of marketing Planned Parenthood pays for and the locations in which they place their abortion vendors, that's not surprising. In fact, 4 out of 5 Planned Parenthood vendors are within walking distance of minority-dense neighborhoods, according to a Supreme Court amicus brief. And when you consider that though they are only 13% of the female population, African Americans made up 38% of all abortions tracked, a pattern of ending black lives through abortion is disturbingly clear and must be addressed.
3. Planned Parenthood isn't healthcare – it's a political organization.
Not only is abortion not healthcare, but Planned Parenthood themselves have been VERY open about their financial ambitions since the media started calling the election for Joe Biden. They spent a record $45 million on his campaign – and they are officially ready to see a return on that investment.
They put out their own First 100 Days agenda they'd like the Biden Administration to adhere to, including reinstating international funding of abortion, allowing them back into the Title X program as an abortion vendor, repealing the Hyde Amendment (which keeps tax dollars from directly funding abortion), and more.
So they take money from taxpayers, use it to commit abortions & campaign for pro-abortion politicians, then get sweet deals from those politicians who are now indebted to them. Not corrupt at all.
4. Planned Parenthood trafficks in fetal body parts (and criminally charges those who expose it).
In 2015, David Daleiden and his Center for Medical Progress captured and released a collection of videos that exposed Planned Parenthood's illegal sale of aborted body parts. It was also discovered that Planned Parenthood was dissecting babies alive in order to harvest certain parts, such as hearts.
Read how Planned Parenthood profits from fetal parts. 
Once the videos were released, Planned Parenthood used their pro-abortion allies in California (including Kamala Harris and Xavier Becerra) to criminally charge Daleiden and his team, even though they were citizen journalists. Throughout weeks of court proceedings, Planned Parenthood NEVER refuted anything exposed in the videos.
5. Planned Parenthood is consistently scandal-ridden.
Planned Parenthood's reputation has been tarnished by allegations of Medicare fraud, of failure to report sexual crimes against young girls or girls possibly caught up in human trafficking, of issues with prescription drugs, health and safety violations, and allegations for improperly obtained millions of dollars in Paycheck Protection Program loans intended for hardworking small business owners. Planned Parenthood even opposed the Born Alive Abortion Survivors Act, which would guarantee medical care for infants born during botched abortion so that they would not become victims of infanticide. If abortion wasn't involved… defunding an organization like this would be a no-brainer.
We are ALL in business with the nation's number one abortion vendor.  While they claim that taxpayer funds don't pay for abortion, any business that can keep the lights on and pay personnel with our money is freed up to pursue other goals.
The countdown has begun. In these last days, President Trump and pro-life allies in Congress needs to immediately use every tool available to them to block ALL taxpayer funding to Planned Parenthood and to investigate their business practices.  
Click HERE to easily send an email!