From the SFLA Blog
Students for Life of America Launches 5-Figure Ad Campaign on Chemical Abortion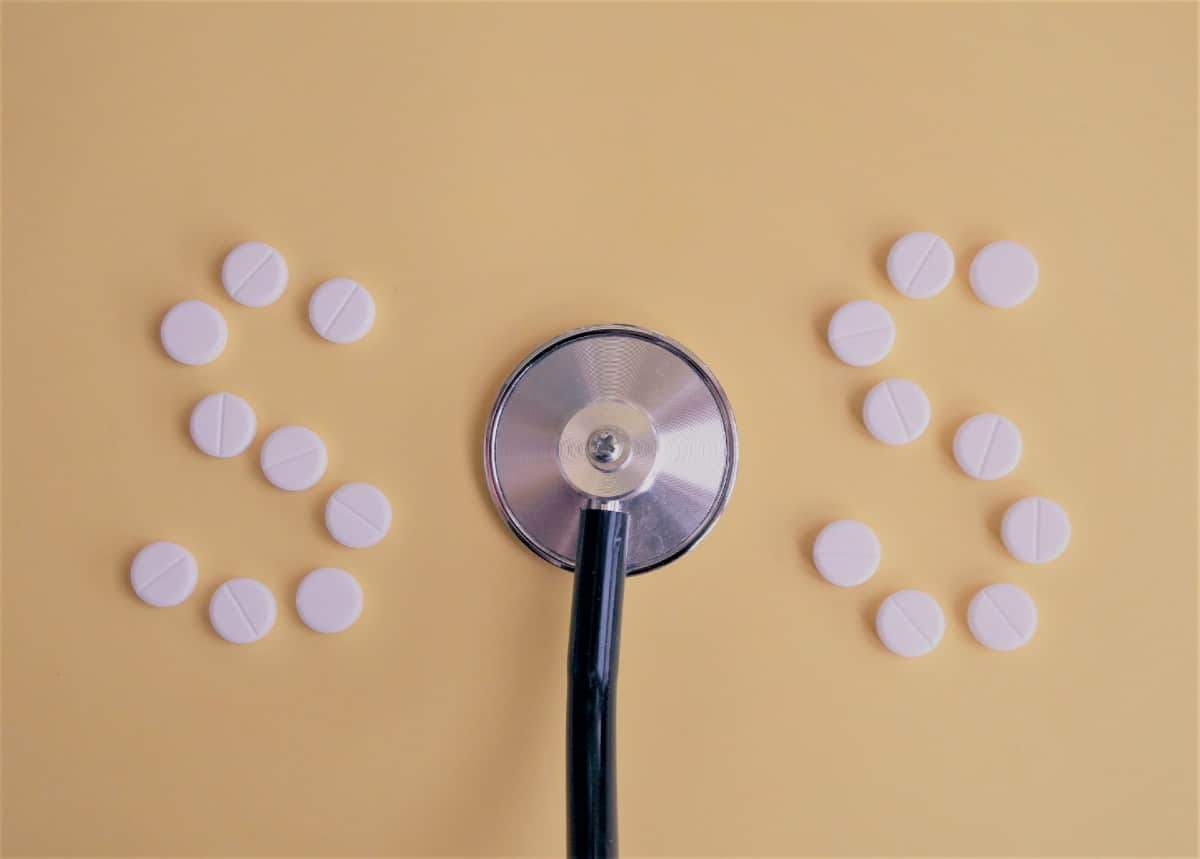 Kristi Hamrick - 09 Dec 2020
Students for Life of America Launches 5-Figure Ad Campaign on the Deadly Impact & Horrific Human Toll of Chemical Abortion  
"With Xavier Becerra under consideration to head HHS, it's vital we educate young women and policy makers on the horrors of Chemical Abortion Pills to women's mental, physical, and emotional health," said SFLA's Kristan Hawkins.  
WASHINGTON D.C. (12-09-2020) – Students for Life of America (SFLA) President Kristan Hawkins announced a 5-figure digital ad campaign today to inform young women about the dangers of Chemical Abortion Pills, known to have ended women's lives and risk their health and future fertility. As part of the effort, SFLA also released a collection of women's stories in a booklet called This is Chemical Abortion, part of an outreach by the same name that helps women know about the horrific experiences and deadly risks they may experience when taking the deadly abortion-inducing pills. The campaign is all the more timely as California Attorney General Xavier Becerra has been named this week as the Biden Administration's pick to lead Health and Human Services. 
During the COVID crisis, Becerra led an effort to force the FDA to get rid of common-sense health and safety standards in place for Chemical Abortion Pills despite the known risks of the deadly drugs. Click here to learn more about a nationwide petition from our sister organization, SFLAction, calling on Senators Mitch McConnell and Chuck Schumer, as well as the entire U.S. Senate, to oppose Becerra's confirmation because of his radical, pro-abortion activism.
"Now almost 40 percent of all abortions, the increasing distribution of these deadly pills represents the abortion industry's deadly plans for women," said Hawkins. "It's clear from the aggressive efforts in the states and in courts during this COVID crisis that the abortion industry intends to push these pills as some of kind easy answer, while ignoring the extreme risks to women, including the fact that No Test Abortions can result in no future children for women." 
Chemical Abortion Pills have resulted in women's deaths, have 4x the complications as surgical abortion, and numerous side effects including extreme bleeding and infection. The abortion lobby wants to sell these pills on-line and on phone apps, doing away with in-person screening for the length and location of the pregnancy, which can result in women's deaths and injury. In addition, they want to skip screening for blood type, which can result in a woman losing the ability to have future children.
As the FDA argued in court earlier this year the health and safety standards known as a REMS (risk evaluation and mitigation strategy) are needed "to ensure that the benefits of the (Chemical Abortion) drug outweigh its risks."
In a letter to policy makers at the book's beginning, Hawkins discusses a case study written about chemical abortions, #AbortionChangesYou, examining women's experiences. One study found 43 percent of women experienced more bleeding that expected with 26 percent bleeding for more than four weeks. Rather than feeling empowered, 53 percent of the women said that they had wanted their babies, but pressure from the child's father or a family member led them to take the pills.
The study also noted that women felt lied to about how simple taking a few pills would be, reporting: "When women's personal experiences contradicted what they were originally told by health care providers, family, or friends women felt deceived. One woman communicated her frustration by saying: 'They told me it wouldn't hurt, and I wouldn't feel a thing. THAT WAS SUCH A LIE. I felt everything, I heard everything, I seen everything. I ended up blacking out from the pain and puking all over myself.'"
The stories in the "This is Chemical Abortion" book represent women talking about what happened to them during Chemical Abortions. They came from stories shared openly in on-line communities and chatrooms where Students for Life team members later reached out to the women to offer help. Their identities are kept private. 
"I wish they told me these pills wouldn't end the baby's life," wrote one woman. "It came out in a sack, with all the limbs and eyes … heart still beating. If I knew that would be the outcome, I would've never done it." 
"As we look to a new session of Congress and new legislative sessions nationwide, we must demand that our political leaders stand firm in their resolve to protect women from the risky distribution of abortion-inducing pills," said Hawkins. "It's obvious that the abortion lobby would like to cut personnel costs, cut out testing, and abandon women to whatever happens next after a quick sale. What is good for abortionists' bottom line isn't good for women." 
To learn more about the dangers of Chemical Abortion, visit ThisIsChemicalAbortion.com. Click here to learn more about the risks of abortion to women's health and here to learn more on how an unsupervised abortion can result in a woman become infertile. To see a few of the digital ads that will be circulating, click here.
For interviews, contact Kristi Hamrick at [email protected].
–30–
Students for Life of America (SFLA) is the nation's largest, pro-life, youth organization. Headquartered in Fredericksburg, VA, SFLA serves more than 1,240 groups on college and university, middle and high school, medical and law school campuses in all 50 states. Student pro-life organizations work to confront policies on their campuses to support pregnant and parenting students, to end Planned Parenthood's relationships with schools and communities, and to change minds of their peers about abortion. SFLA has more conversations with those most targeted by the abortion industry every day, week, and year than any other pro-life outreach in the world and mobilizes the Pro-Life Generation to confront abortion at the local, state and national levels daily. Every week, Students for Life entities reach more than 2 million people across social media platforms to have nearly 200,000 digital conversations with the most engaged pro-life online audience in the world.