From the SFLA Blog
Pro-Choice Vandals Tear Up Pro-Life Display, Throw in Trash Can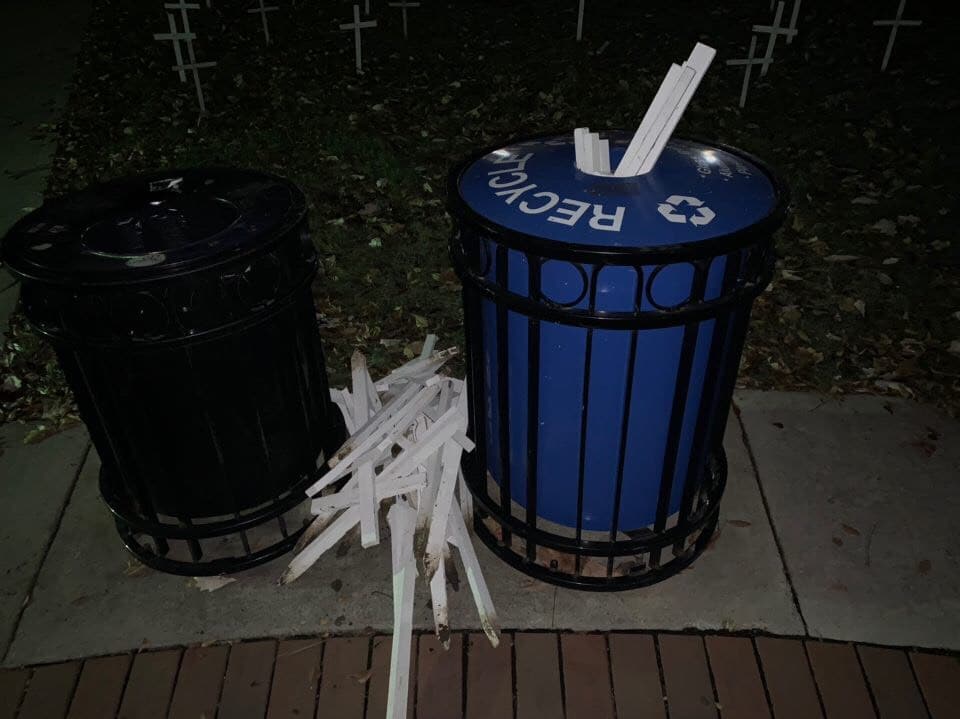 Brenna Lewis - 03 Dec 2020
Pro-choice students at Miami University in Ohio have a serious tolerance problem. In recent years, Miami Students for Life has not been able to do a single event without facing over-the-top aggression from peers. That's bad enough, but the fact that the school administration has taken no real action to defend the free speech of their students is even worse.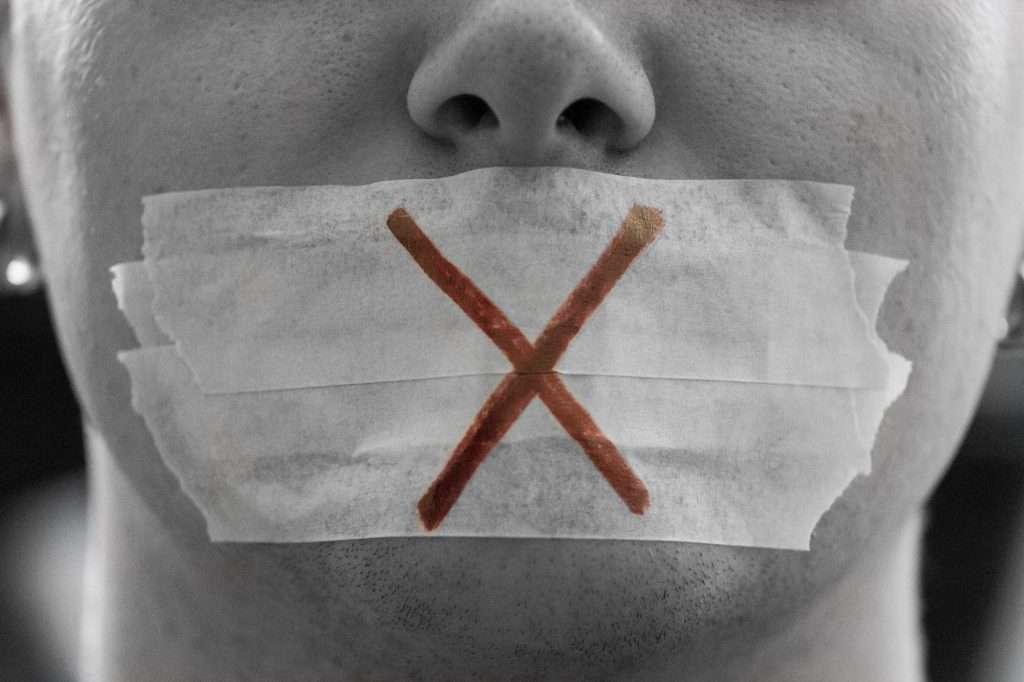 At the end of October, Miami Students for Life set up their annual Cemetery of the Innocents display. Before abortion supporters lost their minds, the group used to use the typical white wooden crosses. But the crosses were regularly destroyed, which got too expensive. So the group now uses small flags for their display.
Miami's cowardly vandals work at night, and the pro-life students discovered hundreds of their flags in the trash can in the morning while checking on the display. Alli Lowe, a member of the Students for Life group, said:
"The administration promised me they would be making changes to prevent this from happening time and time again, yet there is still no action being taken that I am aware of. They continually promise to implement stricter punishments or begin programs to change the culture at Miami, but these promises have become meaningless and empty."
In some fairness to the school, they did send out an email condemning the vandalism of the group's 2018 Cemetery of the Innocents. But, as pointed out by Campus Reform and the pro-life Miami students themselves, the school's general response has been lukewarm and largely all words with no action. And this is all with the background of Students for Life having sued Miami University in the past (victoriously) for free speech violations. So, it's been rocky at best.
Jordan Moorman is the Students for Life Regional Coordinator for Ohio and is working to help the students take appropriate actions. Jordan noted, "It's a very sad event, and there is an ongoing police and university investigation. The cemetery of the innocent has also resulted in multiple cases of online harassment. This is indicative of a constant pattern of harassment toward pro-lifers merely trying to peacefully share a message. Unfortunately, I'm not surprised."