From the SFLA Blog
Two BIG Opportunities to Fight for Life With Us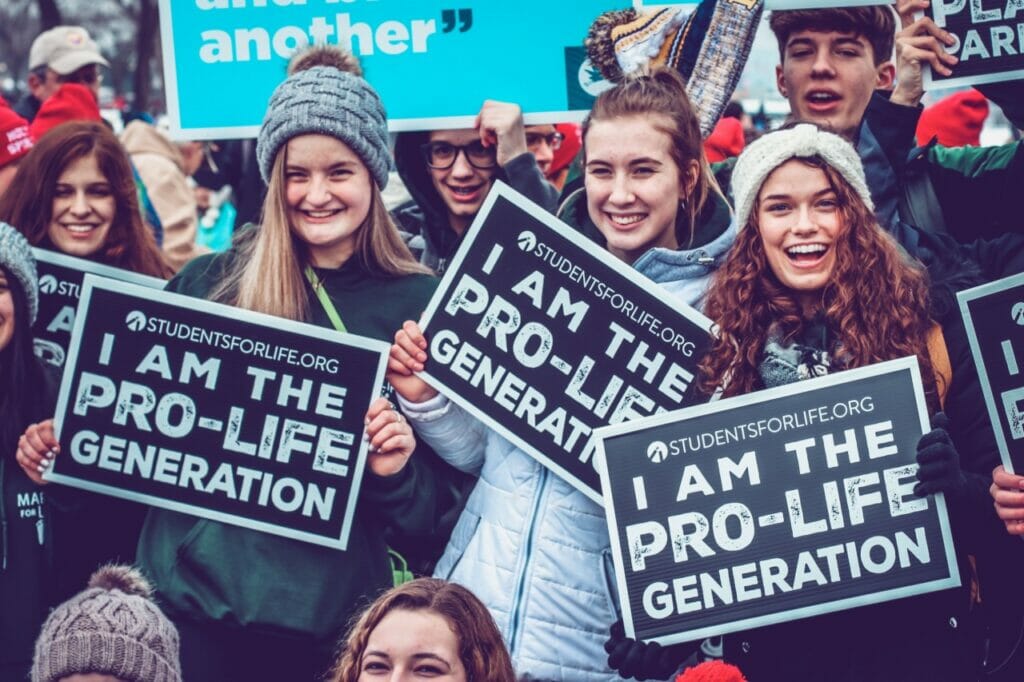 Brenna Lewis - 13 Nov 2020
In the midst of a turbulent election season, a divided America, and the rest of the fun that 2020 has brought… the Pro-Life Generation remains committed as ever to our mission of abolishing abortion. No matter what else is happening, the destruction of thousands of innocent lives every day demands our full attention. That's why we never slow down.
The next few months will bring two very important opportunities to get involved with us. Continue reading to learn more!
Save the Senate – Come to Georgia with Us
Students for Life Action is organizing a renewed Get Out the Vote effort in Georgia. Because races there were so tight, they have scheduled what's called a "runoff election" for January 5th, 2021. Our enthusiastic involvement in this runoff election is critical; wins in Georgia mean we keep a pro-life majority in the Senate.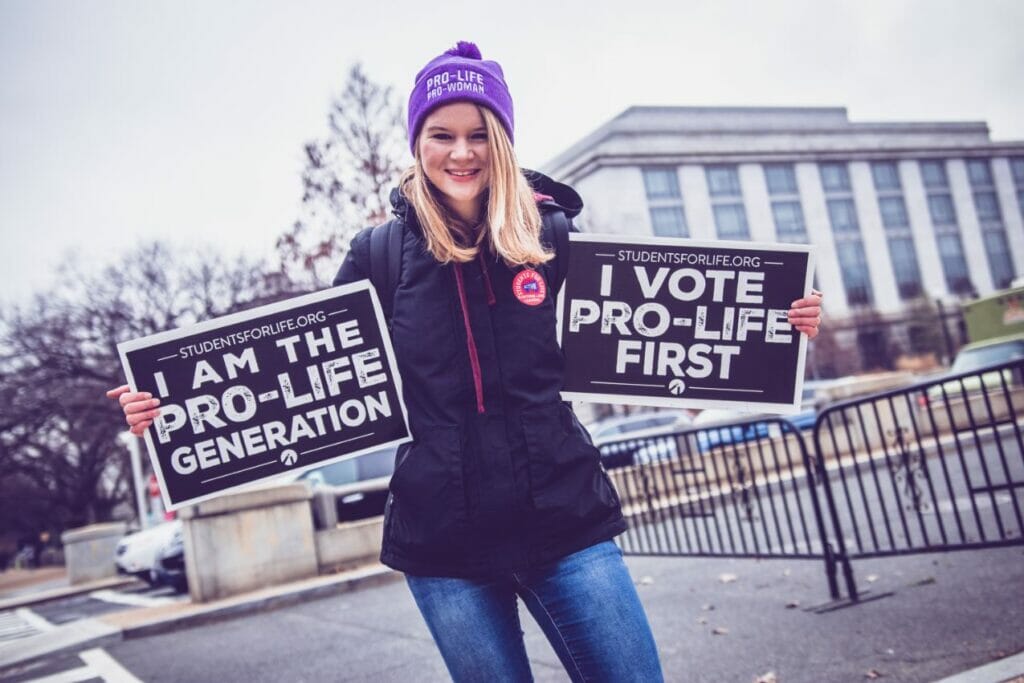 If we do end up formally losing the White House, keeping a pro-life Senate is a REALLY big deal.
Please sign up here to join the Students for Life Action team in Georgia January 1st-5th!
What you need to know:
We'll cover your lodging and food.
We'll pay you $200.
The bulk of this effort involves door-knocking (which we can train you on if needed).
All students (over the age of 18) are welcome to join us in Georgia, no matter where you live. Those under 18 are still more than welcome to sign up here and be a part of our effort to send text messages to Georgia voters!
We're even bringing out much of our own team, from all around the country, because it's that important. Please email Autumn Schimmer at [email protected] if you have any questions. But if you're good to go, sign up here.
Join the #Stand4Life Weekend in January
Despite the great difficulties of the past year, the March for Life in Washington D.C. marches on for its 48th consecutive year- and Students for Life will be there! At the same time, due to COVID issues, some will be unable to travel to Washington D.C. for the in-person march.
If you're unable to March with us in D.C., you can still watch the National March for Life with us and participate in pro-life activism too. Here's how: #Stand4Life Weekend – and it's happening in cities across the nation.
This is the largest, united, national activism event ever led by pro-life youth. The #Stand4Life Weekend will take place January 27th-30th and will include a well-rounded roster of pro-life activism. The best part? It'll all be planned for you! All you have to do is show up with as many of your pro-life friends as possible.
When you register for only $10, you'll receive:
a Pro-Life Generation Beanie
all materials for activism events
pro-life events planned by your city's #Stand4Life Captain