From the SFLA Blog
'Unplanned' Movie Shocks Student about the Reality of Abortion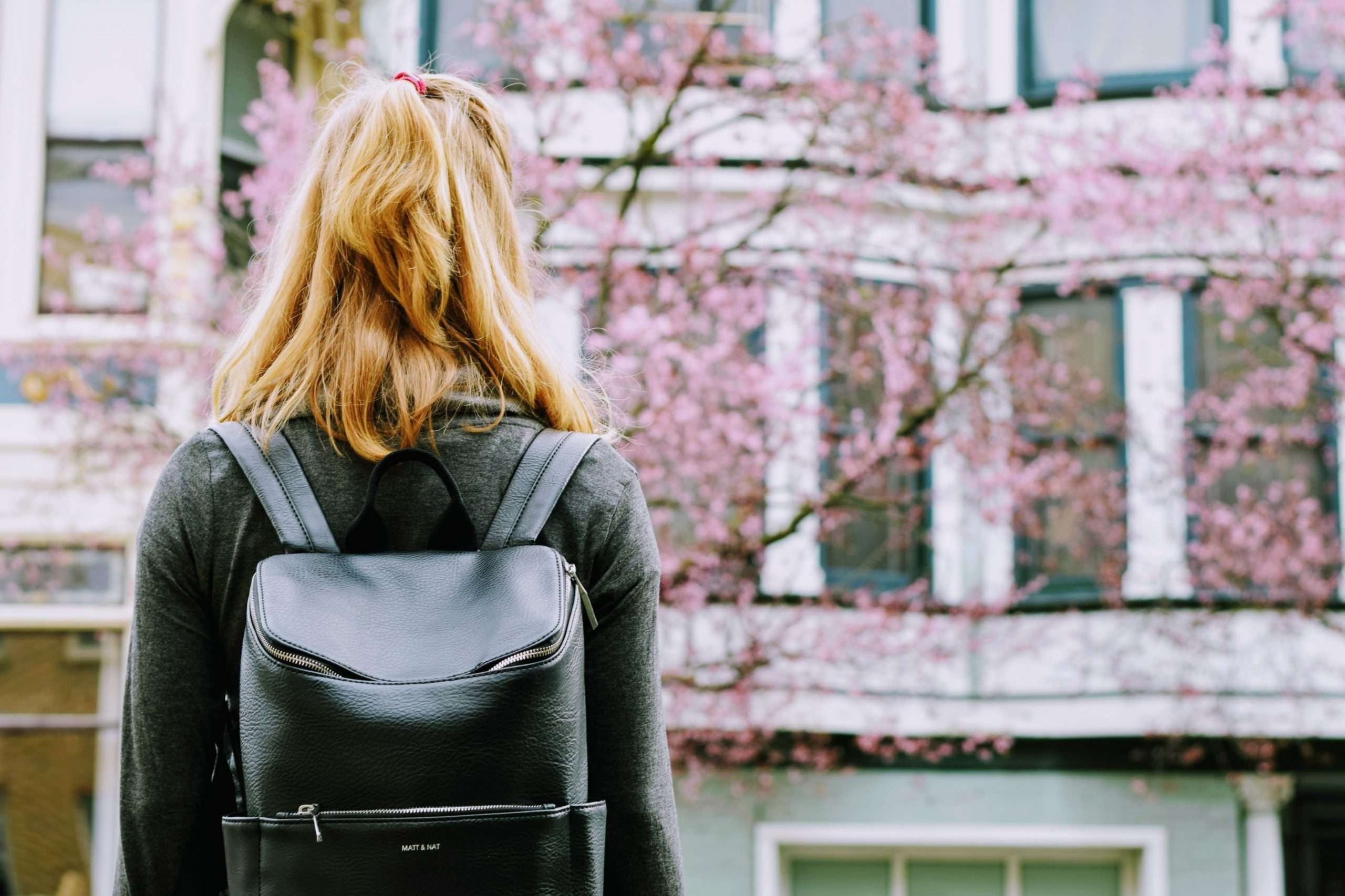 Brenna Lewis - 28 Oct 2020
The 2019 film 'Unplanned' which is about the intense conversion of Abby Johnson from Planned Parenthood director to pro-life activist has changed many minds about abortion. This is, in no small way, because the movie contains scenes of both chemical and surgical abortion – something many people know very little about.
This was the case for a student on the West Coast named Anna Reed. Anna was raised Catholic, but knew nothing of abortion. Everything changed for her after being invited to watch this powerful movie. Anna shared her story in her own words:
My freshman year of college, I attended Gonzaga University. At Gonzaga, I was involved in the Catholic community. I had started going to our daily mass that was during our lunch hour and many of my friends who were also involved with John Paul the Second Club (the Catholic Club) also were part of the campus Students for Life group.
I had never heard of Students for Life. I would get invited to their meetings on Monday nights at 8 pm, but I never knew why people went or what it was.
I grew up in a Catholic, liberal household. We went to mass every Sunday, we prayed before meals, and my parents have shown my brother and I a great example of a marriage. But politically, we were more on the left and I never heard the arguments for or against abortion.
I was once invited to the Walk for Life in San Francisco that was paid for by Gonzaga Alumni. A FREE trip to San Francisco! Still, I didn't go. I did not know about the horrifying reality of abortion. I didn't know what really happened behind Planned Parenthood's doors. My story about how I got so involved in the pro-life movement and how I came to start a Students for Life group at my liberal, secular community college in Santa Barbara revolves around one night that changed everything.
This was the night that the seminarians who lived across the street from Gonzaga invited me to see Unplanned. This movie changed my life. I was finally introduced to the reality of abortion. How part of my generation is being murdered daily. How moms and dads are hurting from the pain and regret that abortion causes. How our society says that it is fine. I could not be quiet anymore. I cried throughout that entire movie.
After this experience, I started to have conversations about abortion. I started posting on my Instagram last May when lots of pro-life bills were moving through the legislature and there was so much rebuttal from the pro-choice side.  I wrote poetry, I talked about it, I brought up abortion in my classes, and in my conversations. I lost friends. I had friends who have been hurt by abortion turn away from me because I was vocal about my opinion.
My parents are now pro-life and they speak up for the lives of the preborn and I am so proud of them. It is such a secular society that we live in but one thing that we should all agree with is that life is life and murder is murder and abortion is NEVER okay. I am now starting and running this Students for Life group as well as co-running Students for Life of Santa Barbara and leading a 40 days for Life prayer day outside of Planned Parenthood because my peers, my town, and this country need to hear the truth.
In addition to Unplanned, I was inspired to start posting and being vocal on social media because my friend Elizabeth (who now works for Turning Point USA) is always sharing the truth on abortion and I think it is so bold of her. Because I am bold too, I hope that others around me will be bold in their own beliefs.
Right before the pandemic closed everything, we had an Unplanned movie night ourselves at Santa Barbara City College. Some attendees who stood out to me were my good friend's roommate, who was pro-choice, and I think learned a lot and got a lot out of the firm and another, Ryan King, who is now the Vice President for Students for Life at Santa Barbara City College. This movie educates and spurs people to action!
Going forward, we plan to have a very active group with opportunities to educate our student body on the reality of abortion and fetal development and how it hurts women. I could not be more proud of those who stand by my side defending life and I am happy to partner with Students for Life this year to make our pro-life stance be known.
Anna's story is awesome, but not unique. Young people nationwide have their own individual stories of how they came to become passionate and involved with abolishing abortion. If you're a student wanting to get more involved, reach out to your SFLA Regional Coordinator by emailing [yourstate]@studentsforlife.org!