From the SFLA Blog
Students for Life Sent 205,000 Texts to Voters in ONE DAY!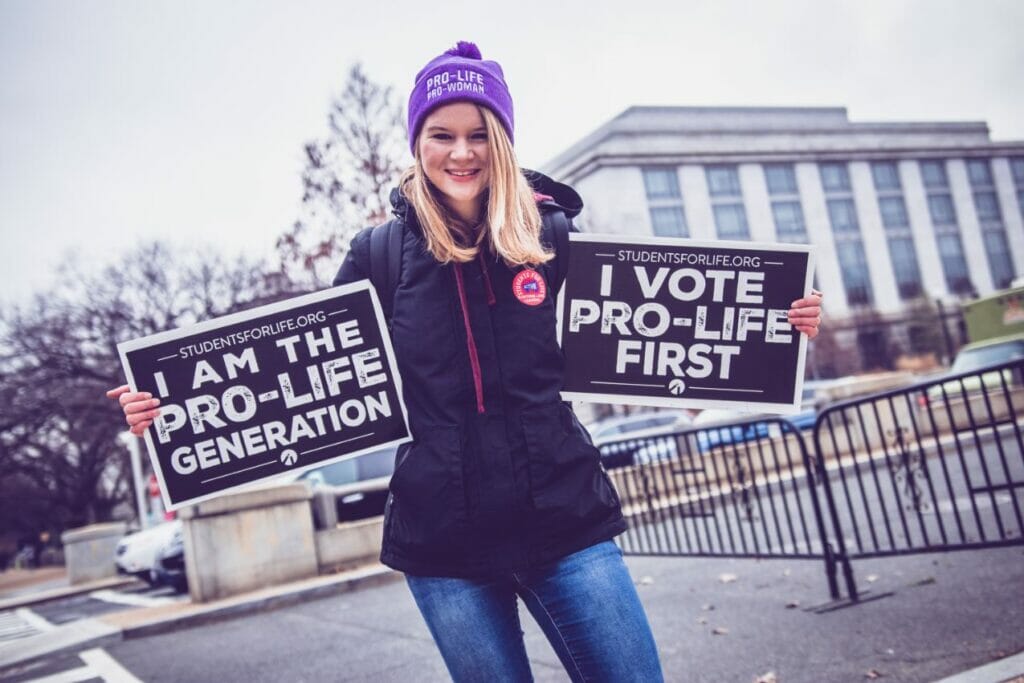 Brenna Lewis - 23 Oct 2020
Students for Life (in partnership with Students for Life Action) buckled down and sent over 205,000 text messages to encourage voters to #VoteProLifeFirst in one day! This amazing feat was a combined effort of SFLA team members and students, and no doubt had a huge impact on voters who haven't yet decided how big an issue abortion is for them when casting their vote.
One of the coolest things about the day? Many of these text messages were sent by pro-life students while they were en route to go door-knocking with Students for Life Action. Talk about solid pro-life activism!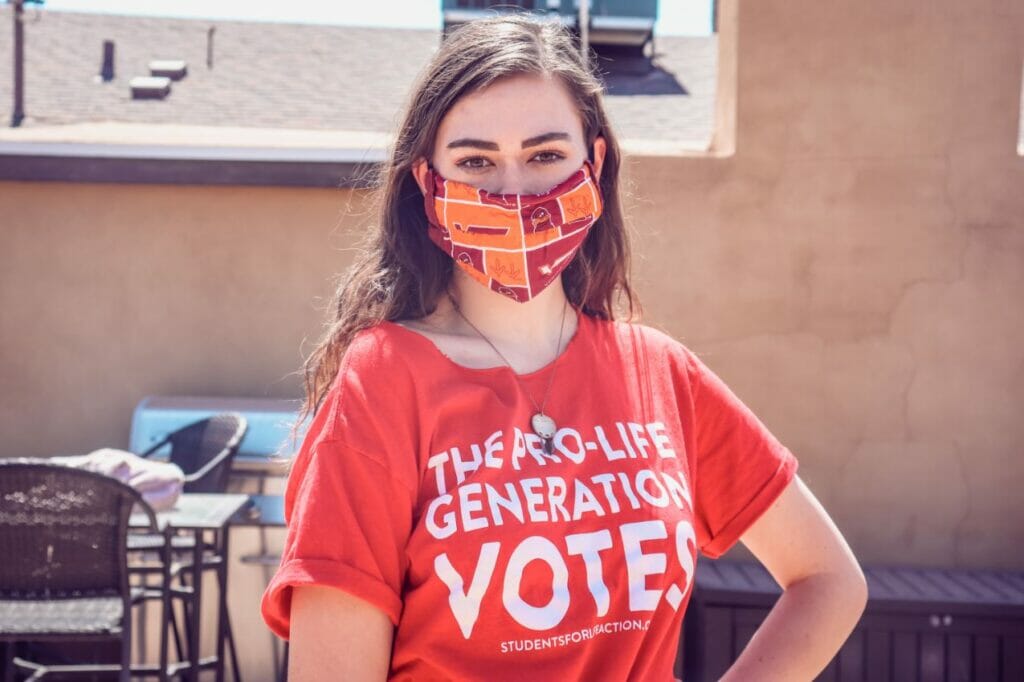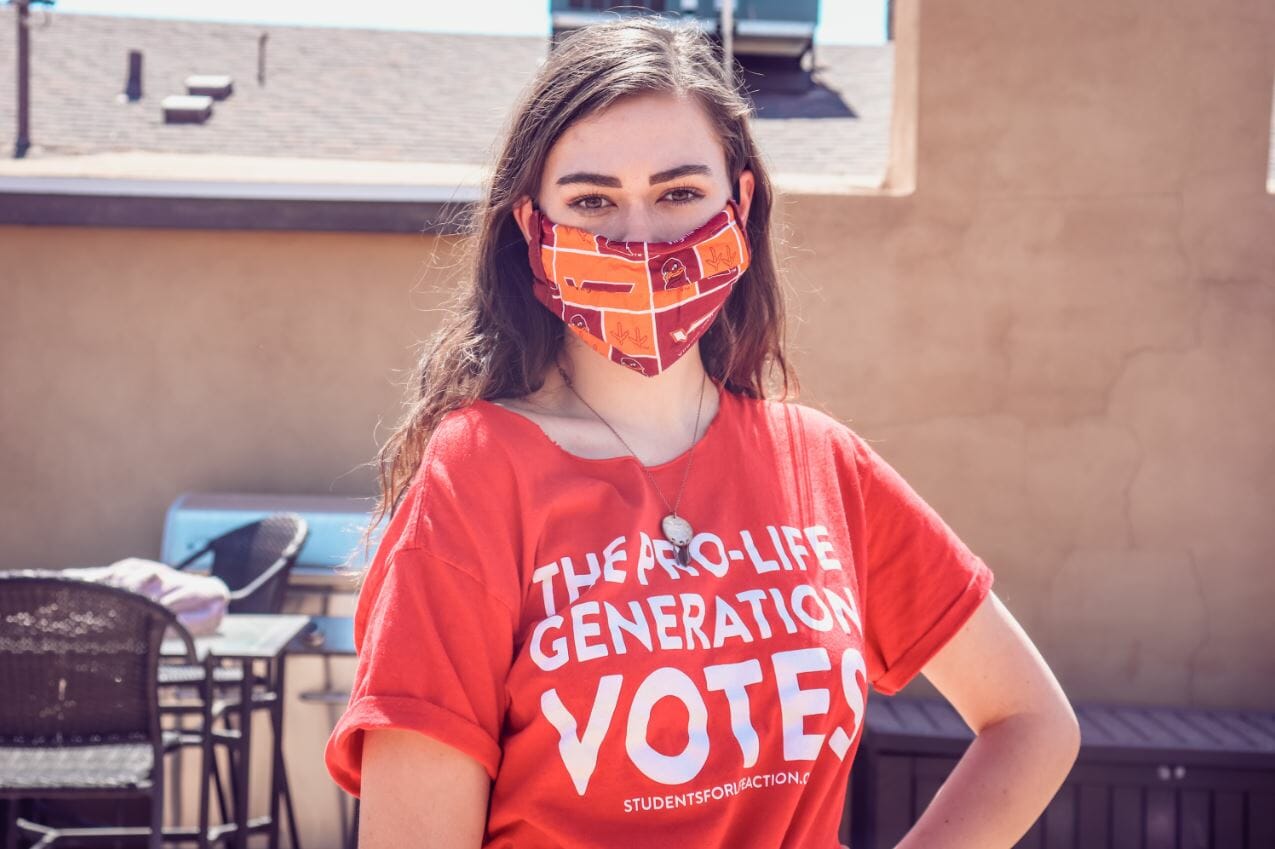 Text messages sent included a short survey about abortion, and preliminary data suggests that pro-choice opinions softened as participants went through the survey. That means that the abortion facts we presented succeeded in planting seeds and changing minds!
Though it wasn't exactly all sunflowers and rainbows; many team members and students reported crude responses, hatred, and plenty of "F*** you"s as the texting campaign unfolded. Text recipients asked for "lewd photos," to put it lightly, or attempted to send some themselves – though the system thankfully blocked them. And others just angrily spouted the same abortion rhetoric the industry has been using for years before disappearing without humoring a civil conversation with us about it.
Overall, the day was a major success and a huge stepping stone to hitting our goal of reaching 1 million voters. This 205,000 will be added to thousands of phone calls the Pro-Life Generation has already made with Students for Life Action. If that's what the Pro-Life Gen can do in one day… the 1 million goal better watch out. We're coming for it!
Want to help out? Click here to sign up! You can earn $$$ while doing it!