From the SFLA Blog
"Yeetus that Feetus?" Pro-Choice Trolls Need Some Better Material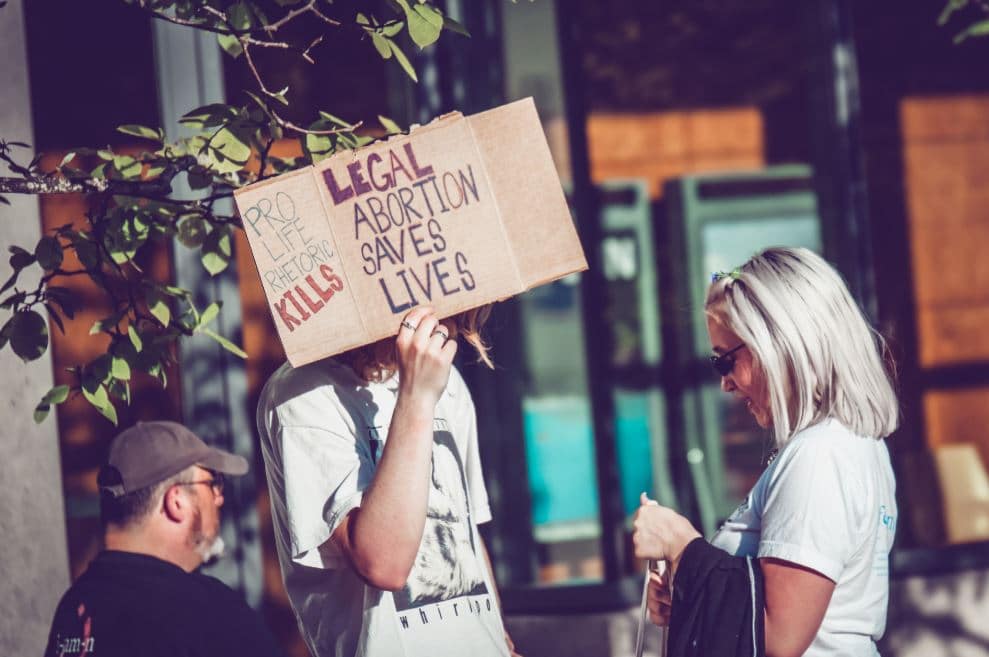 Brenna Lewis - 21 Oct 2020
Cyber bullying (for lack of a better term) is the new frontier for pro-abortion aggression. Though Students for Life staff and students have many productive conversations about abortion every year, it's certainly not always the case. Many abortion supporters on college campuses are unwilling to have a real discussion about it and prefer to troll, often with very dark themes.
This was the case at WPI (Worcester Polytechnic Institute) last night. This Students for Life group hosted a call night yesterday, October 20th, at 8 PM EST to encourage voters to Vote Pro-Life First. Patrick Chernjavksy is a leader of the group and his brother, Ben, is the SFLA New York State Captain. They were partnering to assist Ben in making calls to support a pro-life candidate for the NY state assembly on behalf of Students for Life Action.
According to the students, the Zoom event was "infiltrated by several pro-choice people who weren't very interested in an open discussion. During our call we received several comments that were less than kind. We were able to have a decent discussion with one woman from the pro-choice side. However, she also recorded our conversation and posted portions of it to social media without our knowledge."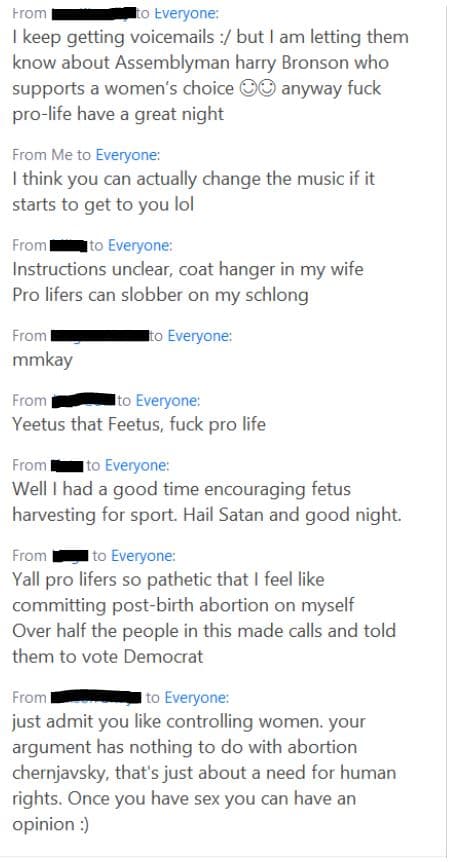 The pro-life group did not have a waiting room or password to the meeting; it was available on WPI's club website for anyone to join. Thus, the students knew the risk of possible troll attendance. Though no legal action will follow (there were not threats of violence towards the pro-life students personally), they have names of each abortion troll, including the one who spoke to them, and they are all WPI students. This knowledge will help the group be prepared should they encounter these aggressors again.
As usual, it's a shame that this is how it has to be. Back in "the good 'ol days," colleges were places where young people learned how to communicate and interact with new ideas. Now, they are overwhelmingly just cesspools of "one acceptable idea and everyone else can go jump off a cliff." We remain proud of pro-life students, at WPI and nationwide, who are shining examples of how to gracefully dialogue with others who so starkly disagree.
Facing discrimination on your campus? Your SFLA Regional Coordinator can help! Email [yourstate]@studentsforlife.org.