From the SFLA Blog
What You Need to Know About the "Born Alive" Executive Order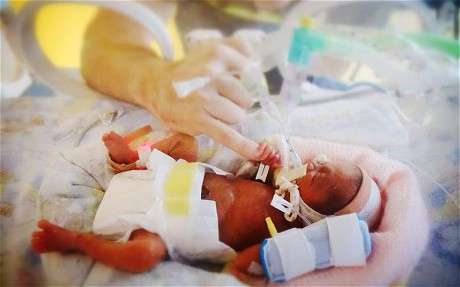 Brenna Lewis - 26 Sep 2020
This week, the Trump Administration announced an executive order that would protect babies born alive after failed abortions. There is reason to believe that hundreds of viable babies are born alive after abortion attempts, despite no national reporting law. Now, the text of the executive order has been released.
The first thing to note about this order is that it's an extremely well-intentioned, good faith effort from the most pro-life president America has ever seen. Shamefully, the true Born Alive Abortion Survivors Protection Act has been voted down by House Democrats not once, but twice. This "born alive" executive order is not a replacement for this important Act, but serves rather as a nudge and motion of support from the executive branch – something much appreciated!
Key Concepts
The executive order contains a lot of positive language about the value and dignity of all human beings, as well as condemnation of discrimination against babies based on present or perceived disabilities. The average American is opposed to ableism/ability-based discrimination, and presumably, this talking point should resonate with many. No one deserves to be neglected (fatally, even) because they don't fit someone's description of "normal."
There is also language about increasing funding and training for the treatment of these likely premature, possibly injured or disabled, children. This is a good faith plan for a solution that affirms and respects all human life – something hospitals should be interested in anyway. Many overlook that the youngest baby to ever be born premature and survive was in the 21st week of gestation. And as medical science continues to improve, we'll be able to save babies younger and younger. Simply letting premature babies die (it is "policy" in most hospitals not to bother with babies 22 weeks or younger) discourages advancement in this field.
How Strong is This Order?
Because executive orders can only act on the framework of existing law, this order will likely only be able to protect abortion survivors who are born at hospitals. This, of course, is no small thing, as abortions do take place at hospitals. But this is important to know as it's a clear indicator of why we still desperately need the Born Alive Abortion Survivors Protection Act, which would have the power to hold abortion facilities accountable for infanticide, as well.
The Born Alive Abortion Survivors Protection Act will include criminal penalties for either actively killing or passively allowing abortion survivors to die due to neglect. The executive order lacks the ability to invoke criminal penalties, but hospitals caught intentionally allowing survivors to die will face some sort of punishment. A possible punishment that is mentioned is the loss of federal funding.
Now What?
Now, we thank President Trump for protecting babies born alive in hospitals following abortion attempts. There is no doubt that lives will be saved, and for those people, this order means the entire world. We can add this order to President Trump's long list of pro-life accolades. But after that, we have to keep pushing for the Born Alive Abortion Survivors Protection Act. Only this Act is strong enough to protect all abortion survivors (something that should be bipartisan, as it was in 2002). Thankfully, we know our president is in full support of this effort.