From the SFLA Blog
Another Day, Another… TWO Pro-Life Chalk Vandalisms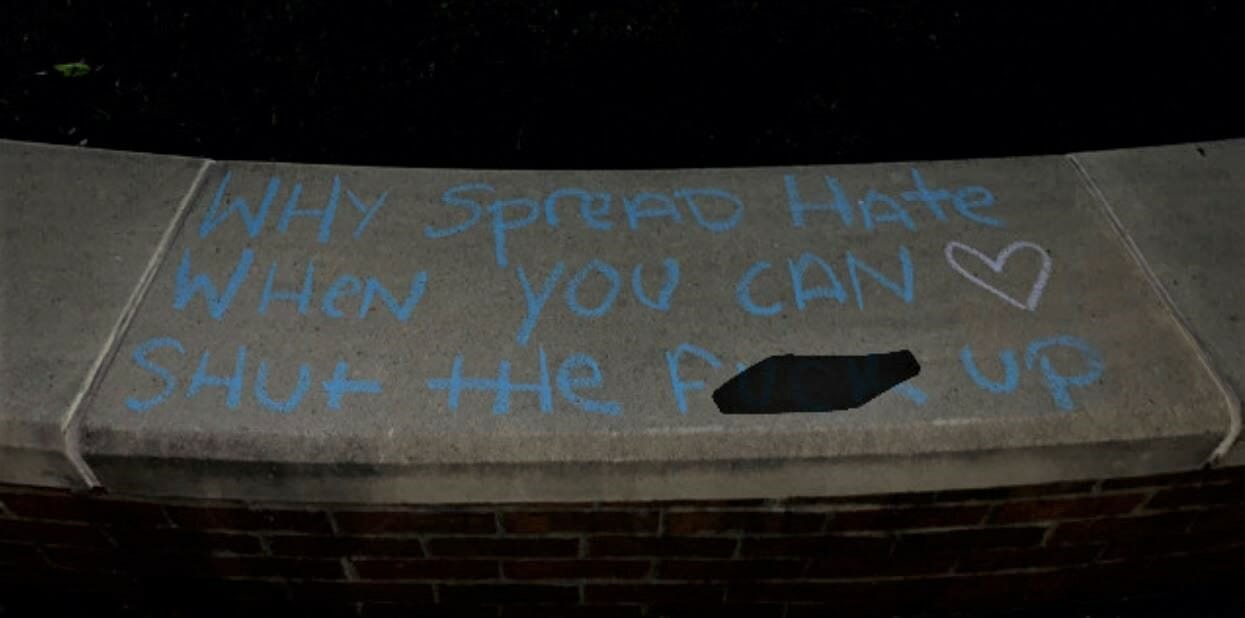 Brenna Lewis - 17 Sep 2020
Sidewalk chalk is a favorite for pro-abortion vandals to destroy because they don't actually have to defend themselves or face any sort of accountability. When pro-life students go out and chalk positive, life-affirming messages on campus, all the vandals have to do is wait until nightfall and ambush the artwork with a couple water bottles.
Unfortunately, it feels like NO pro-life chalk survives the night nowadays. Yes, free speech is in trouble. Students at Western Kentucky University (WKU) and Worcester Polytechnic Institute (WPI) both faced vandalism of their respective chalk art this past week.
Western Kentucky University
The Hilltoppers for Life spent a good chunk of time on campus creating beautiful, creative, and loving chalk messages. But pro-choice students don't like that, so they made some ugly modifications.
Click each photo (twice) to enlarge.
Here's the best part of this particular vandalism though – the smudged messages were things like fetal development facts, Dr. Seuss quotes, and general positivities like, "You are loved." Yet, the vandal felt the need to leave this calling card: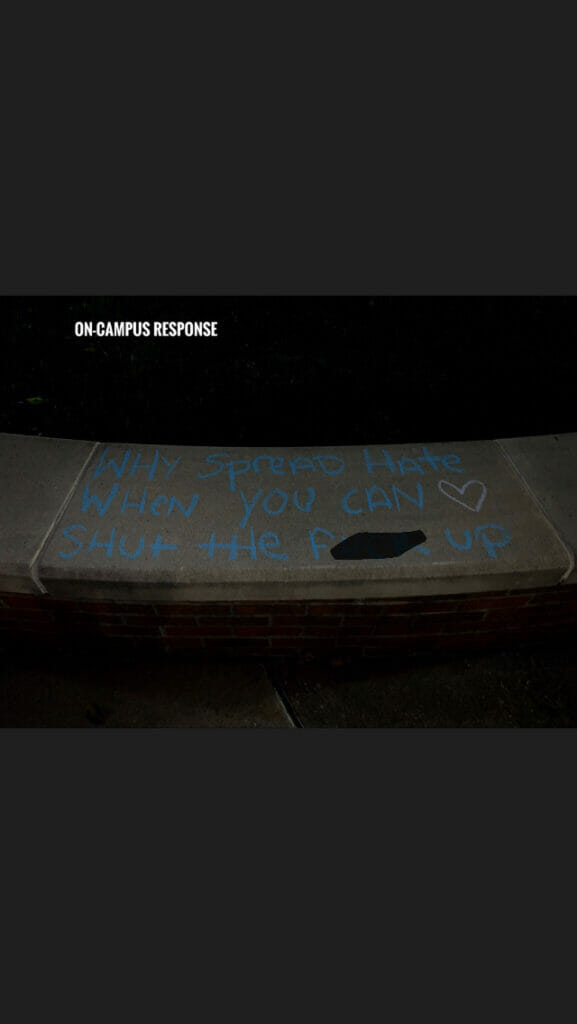 As if "You are loved" could be classified, on any planet, as a hateful message. Meanwhile, the vandal deliberately altered a message to say this: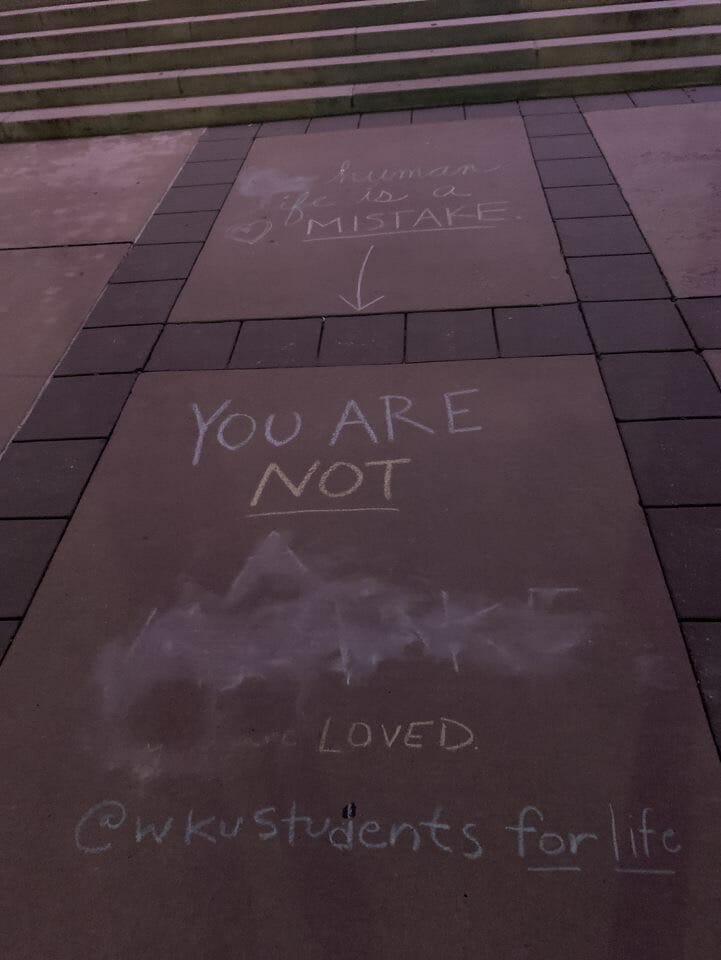 "Human life is a mistake. You are not loved." Sure – it's the pro-lifers spreading hate. Keep telling yourselves that. Kudos to the Hilltoppers who won't back down in the face of aggression and are keeping their heads up in the fight for preborn equality!
Worcester Polytechnic Institute
A bit east of Kentucky, in Massachusetts, pro-life students at WPI faced a similar situation… with the delightful addition of social media backlash on top of it. Leader of the student group Helena shared:
"We organized a chalking event on Tuesday evening for the club to participate in to write messages that promote life. The next morning, we saw that several of the messages were partially erased, namely "Pro-life" in "We are the pro-life generation" and "not" in "You are not a clump of cells." 
The chalking resulted in quite a bit of harassment on our club's Instagram. Additionally, someone took a picture of the "You are not a clump of cells" chalking message and posted it on the WPI Reddit with the title, "As someone doing a minor in bio, we are all just a clump of cells." This resulted in lots of crude, negative comments.
UPDATE 9/18/20:
The students met with the WPI Police who had identified three students washing and scrubbing away the messages within a few hours. He was surprised that within only a few hours the messages had caused such a stir on campus, encouraged them to continue, and said he was taking steps to prevent something like this from happening again. The incident has been documented and sent to the Dean of Students office.
To be honest, we're nearly out of things to say about chalk vandalism. And vandalism in general. It's cowardly, it's anti- free speech, and it's primitive. America's college students should be more sophisticated than this. BUT, we play with the hand we're dealt. Like always, we're incredibly proud of both of these groups for never returning the poor treatment they receive and staying strong in the good fight for life.
Have you faced discrimination or vandalism on your campus? We can help! Email the Regional Coordinator in your state at [yourstate]@studentsforlife.org. For example, [email protected].