From the SFLA Blog
President Trump Adds 20 More Names to his SCOTUS List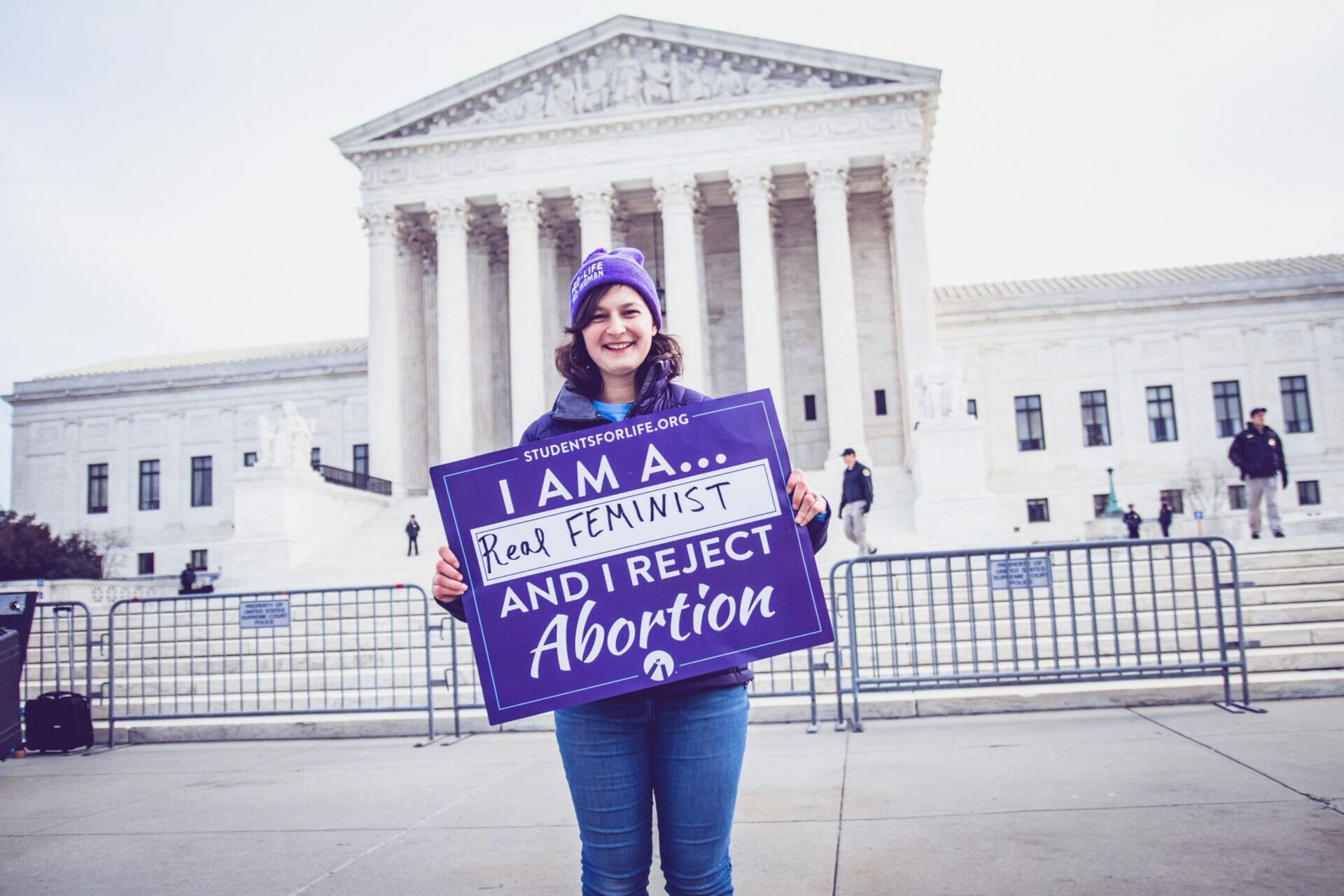 Brenna Lewis - 09 Sep 2020
Earlier today, the president
announced the addition
of 20 more names to his already 25-strong list of judges he would consider appointing to a Supreme Court seat.
This is a real red-meat list, and Students for Life of America is optimistic about Trump's choices. For instance, on the list is Kentucky Attorney General Daniel Cameron, a pro-life African American and  a real rising star. Also of particular interest are Sarah Pitlyk, a former Students for Life leader while she was in school, as well as Ted Cruz (TX), Tom Cotton (AR), and Josh Hawley (MO) – all of whom have proven themselves as ambassadors for the preborn.
In the announcement of these additions, Trump renews his commitment to nominating judges who respect the law and don't see the Constitution as a fill-in-the-blank document. And ones who certainly don't see a right to kill preborn children listed anywhere.
Other names include:
Bridget Bade, 9th Circuit Court of Appeals
Paul Clement, former U.S. solicitor general
Stuart Kyle Duncan, 5th Circuit
Stephen Engel, assistant attorney general
Noel Francesco, former solicitor general
James Ho, 5th Circuit
Gregory Katses, D.C. Circuit
Barbara Lagoa, 11th Circuit
Christopher Landau, U.S. ambassdor to Mexico
Carlos Muniz, Florida Supreme Court
Martha Packold, Northern District of Illinois
Peter Phipps, 3rd Circuit
Sarah Pitlyk, Eastern District of Missouri
Allison Joanes Rushing, 4th Circuit
Kate Todd, deputy assistant to the president
Lawrence Van Dyke, 9th Circuit
Both parties know the importance of upcoming vacant seats on the Supreme Court. At present, four justices are over the age of 70. Ruth Bader Ginsberg, in particular, has experienced multiple hospitalizations recently, throwing the state of her overall health into doubt. Justice Breyer is next oldest at 82.
It remains unfortunate for our republic that such overarching policies can be legislated by the high court (it was the Supreme Court that effectively legalized unrestricted abortion in 1973), given that the justices are technically unelected by the people. It's not exactly what the founding fathers intended.
But, we play with the hand we've been dealt. If confirming pro-life justices to the Supreme Court is what it'll take to abolish abortion, then so be it. While the justices themselves aren't directly elected by us, they are chosen by the president we elect. This is why it's so important to always vote pro-life first – it's a ripple effect that means big things for LIFE.