From the SFLA Blog
BREAKING: Students for Life & Frederick Douglass Foundation Paint "Black Preborn Lives Matter" on Baltimore Streets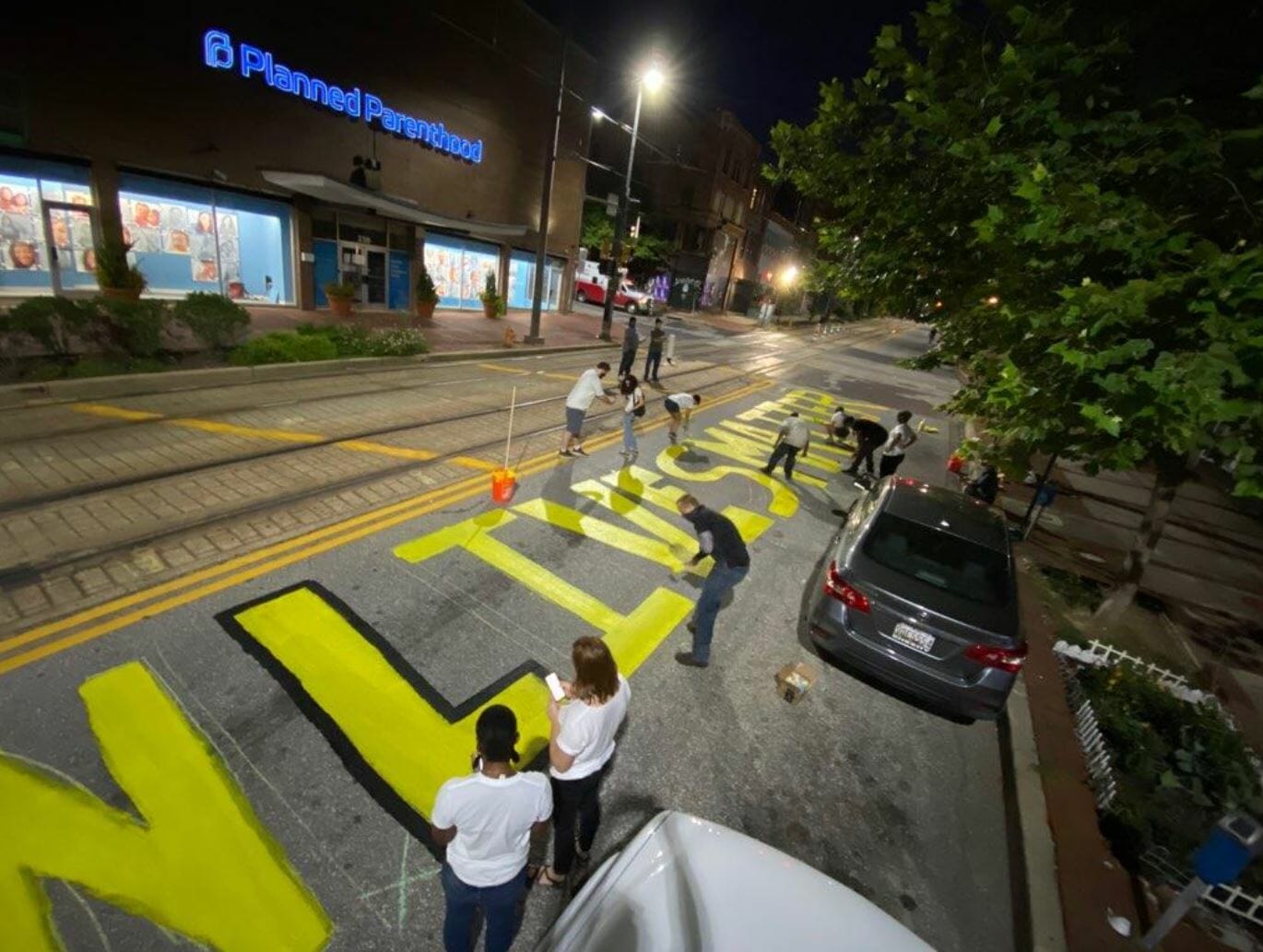 Brenna Lewis - 05 Sep 2020
In the early hours of the morning, pro-lifers from Students for Life of America, Frederick Douglass Foundation, and other local Baltimore organizations assembled in downtown Baltimore (in the wake of a hurricane and violent riots) to paint an important message on the city streets: Black Preborn Lives Matter.  
Other organizational partners included: 
Pro-Black Pro-Life

 

Relationships Matter

 

Human Coalition Action

 

The Restoration Project: Human Coalition

 

Created Equal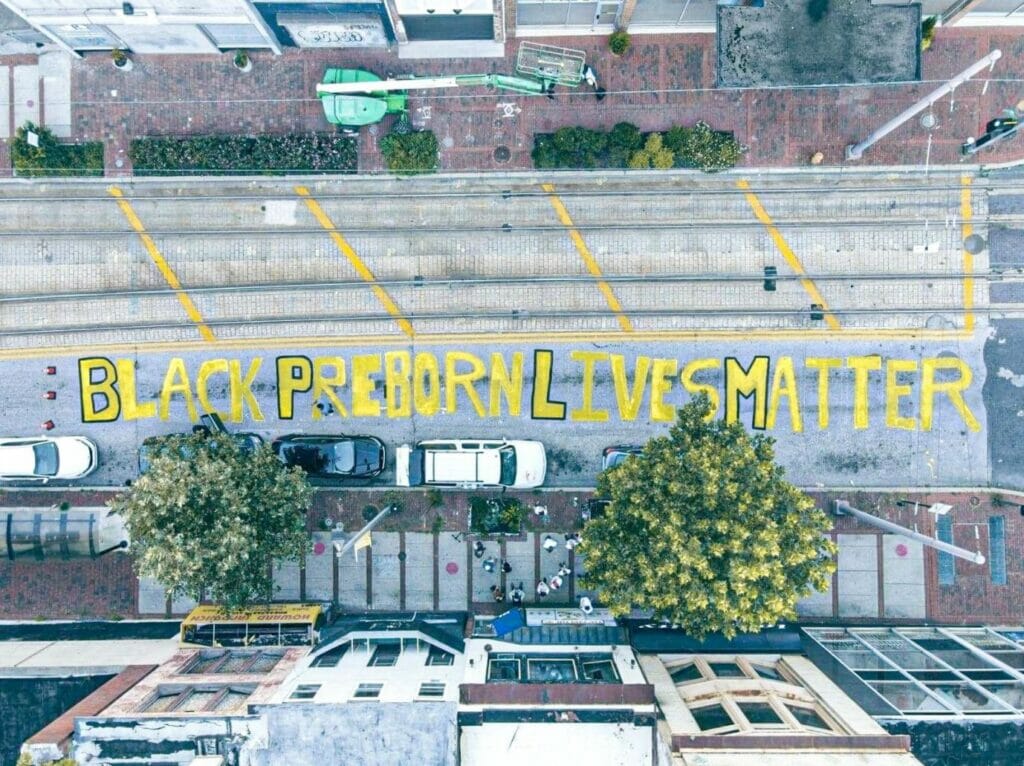 Fortunately, the event was far more in line with the Constitution than our attempt to paint the street with the same message in Washington, D.C. There, two of our students were arrested not for painting, but for sidewalk chalking. Six cop cars were there to meet us in our nation's capital, doing the bidding of pro-abortion Mayor Muriel Bowser. 
The painting was followed by a news conference to highlight the racist reality of abortion in America as well as to make our voices heard on the new forum for free speech in America: the canvass of city streets. Though only 13 percent of the female population, African American women make up 38 percent of all reported abortions. Perhaps that is because 4 out of 5 Planned Parenthood vendors are within walking distance of minority-dense neighborhoods, according to a Supreme Court amicus brief. 
"We are working to confront Planned Parenthood's racist past and present, and organizing for a different future," said Students for Life of America President Kristan Hawkins. "The nation's number one abortion vendor operates their business in such as way that minority lives are lost in far greater proportions. Consider that the abortion industry think tank established by Planned Parenthood, the Guttmacher Institute, notes 'the abortion rate for black women is almost five times that for white women.' Margaret Sanger's racist legacy must come to an end as we defund Planned Parenthood to invest in real healthcare that save lives, not ends lives." 
For media inquiries, please contact Kristi Hamrick at [email protected].