From the SFLA Blog
The U.S. Government is Making an "American Heroes" Statue Garden. Here's Who Should Be There…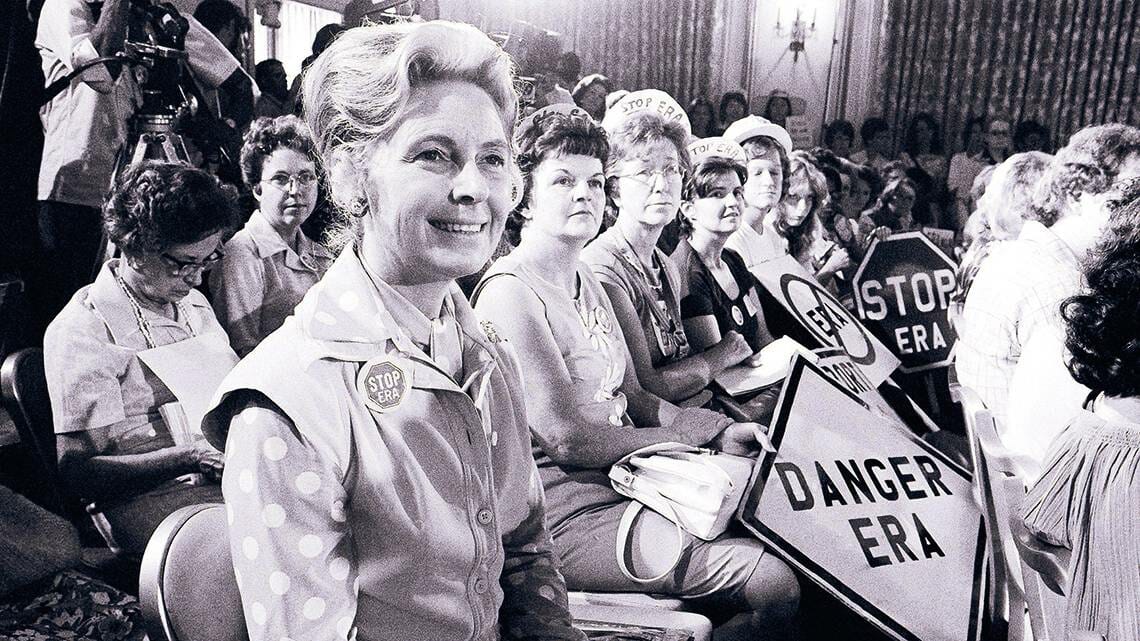 Brenna Lewis - 19 Aug 2020
The Department of Interior is taking suggestions for the new National Garden of American Heroes. Thirty-one American heroes have already been nominated after President Trump announced an executive order for the garden's creation on July 3rd.  Below are some pro-life leaders we'd recommend to be in the sculpture garden someday; memorializing the sanctity of human life and the heroes who fought to defend it throughout the centuries.  Fortunately, some of our top picks are already in the running, which is a testament to this administration's respect for preborn life.
Nellie Gray
Sometimes called the "Joan of Arc of the pro-life movement," Nellie Gray is most well known for founding the March for Life in 1974 in response to the passing of Roe v. Wade and Doe v. Bolton.  Gray was a champion leader for her country and the pre-born, serving in the Women's Army Corps during World War II and later as a lawyer for the federal government in Washington D.C. Gray passed away in 2012 but left behind a legacy of tirelessly fighting for the dignity of life. Thanks to her dedication, the annual March for Life is now the largest human rights demonstration in the world attracting tens of thousands of pro-life supporters of every age, race, religion, and beyond.   
Phyllis Schlafly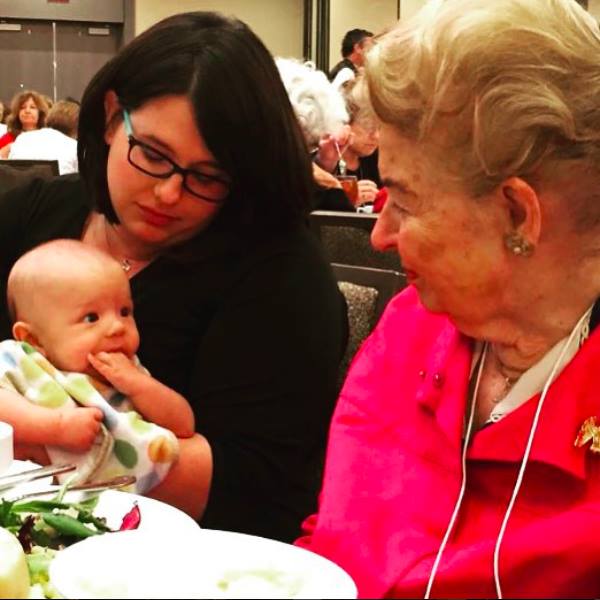 Phyllis Schlafly was a leading conservative icon whose pro-family movement led the Republican Party to officially support life issues and become a pro-life party. Schlafly was outspoken in her opposition to abortion, leading women to prevent the Equal Rights Amendment's (ERA) ratification in the 1970s which would have made abortion a constitutional right. Schlafly understood how the ERA along with the ruling of Roe v. Wade would impact society — putting women and children at risk in the future. She boldly fought to protect their dignity through myriads of rallies, campaigning and TV appearances.  Schlafly recently passed in 2016, but her writings and talks remain in the forefront in the pro-life movement.     
Henry Hyde
Henry Hyde served as a U.S Congressman for Illinois and fought hard to enact pro-life legislation.  Hyde is said to have saved hundreds of thousands of lives through his legislative actions, particularly through the 1976 Hyde Amendment which has saved over 2 million pre-born lives as of 2016. The Hyde Amendment protects American taxpayers from being forced to fund abortions. Motivated by his passion to protect life, Hyde fearlessly made it his priority through his efforts to prevent legalizing partial-birth abortion, embryonic stem cell research, and transporting minors for abortions.  Hyde passed away in 2007. He is remembered as an ardent pro-life leader who upheld that "justice for all" has to be taken seriously.   
Additionally, some of the 31 heroes already nominated were American leaders who opposed abortion. 
Susan B. Anthony
Susan B. Anthony was a champion in the women's suffrage movement who also did not believe abortion was the answer to upholding women's rights.  She was arrested and cited for illegally voting in 1872 and was also an anti-slavery activist. Anthony referred to abortion as "child murder" and viewed it as a means of exploiting both women and children.
Antonin Scalia
The late U.S Supreme Court Justice Antonin Scalia held that abortion was not a constitutional right during the 1992 Planned Parenthood v. Casey case. Scalia firmly upheld his role as a judge to uphold the law but not legislate it, thus pointing out the flaws in the Roe v. Wade ruling. Before his passing, the late Justice Antonin Scalia explained why the U.S. Supreme Court had not yet acted to end Roe v. Wade stating, "I am against abortion. I want to end it! But where is the moral outcry?"
Ronald Reagan
The former U.S. president spoke boldly on the dignity and humanity of the pre-born. In 1988, Reagan made a proclamation on National Sanctity of Human Life Day decrying abortion and declaring "the unalienable personhood of every American, from the moment of conception until natural death." 
Walking through a national sculpture garden and seeing the legacy of our American heroes literally set in stone not only thanks them for their service to the nation, but inspires the Pro-Life Generation to look back at how far we've come from their efforts. Like all of us, they may not have been perfect, but their willingness to stand up and protect what is precious should encourage us to keep fighting the good fight.