From the SFLA Blog
Planned Parenthood's Bad Decade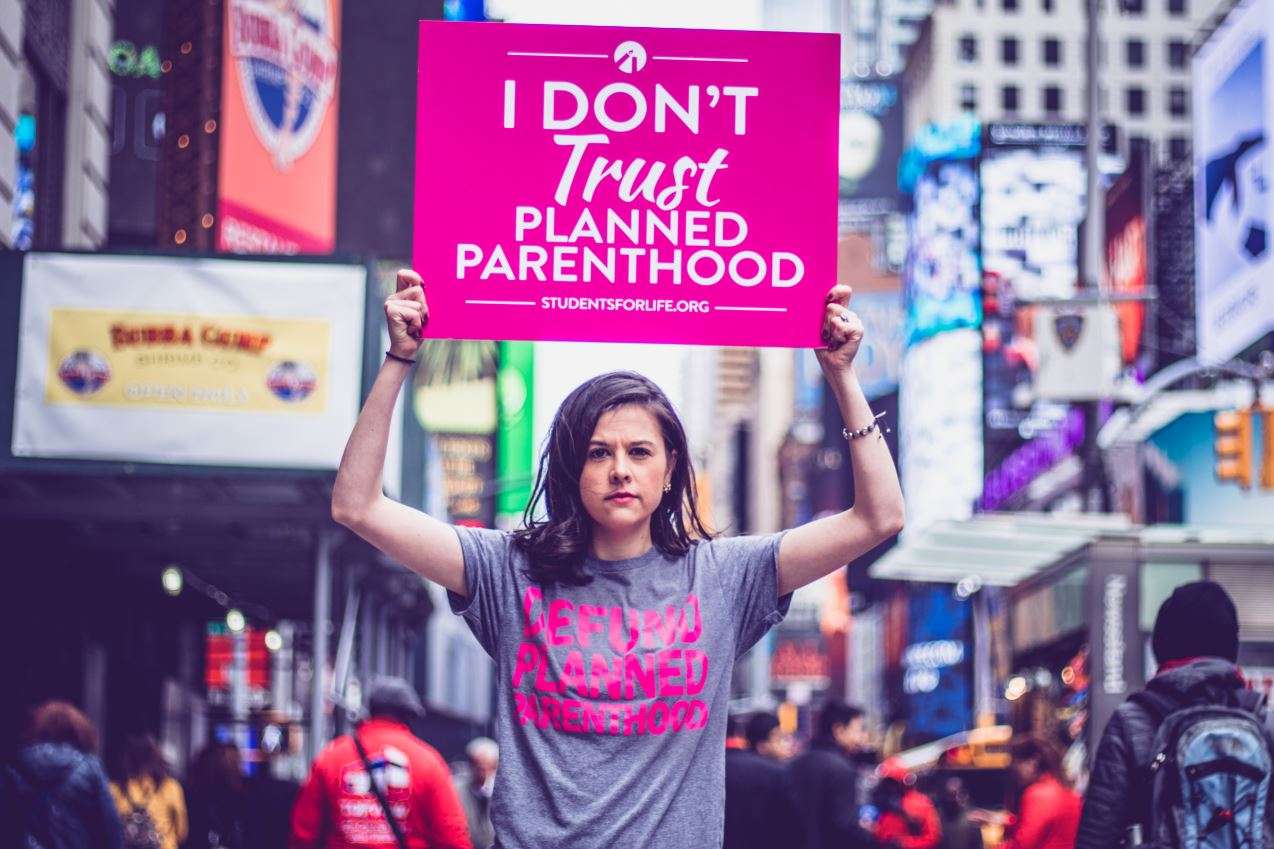 Brenna Lewis - 12 Aug 2020
These past few years have cast significant doubt upon Planned Parenthood's public image as a compassionate women's healthcare organization. The nation's largest abortion vendor has been caught in several egregious scandals that have exposed their true character. Propaganda has a limited lifespan, and as more of the truth about Planned Parenthood comes to light, it's unlikely the corporation will be able to live down their crimes for much longer.
Center for Medical Progress Videos 
In 2015, an undercover video investigation led by David Daleiden and his team at the Center for Medical Progress (CMP) exposed Planned Parenthood's illegal harvesting and selling of aborted baby body parts. For years, Planned Parenthood claimed the footage had been deceptively edited, and they pursued charges against Daleiden after they contacted their political allies. But newly released footage from CMP shows high-ranking Planned Parenthood officials admitting under oath to trafficking the body parts for profit.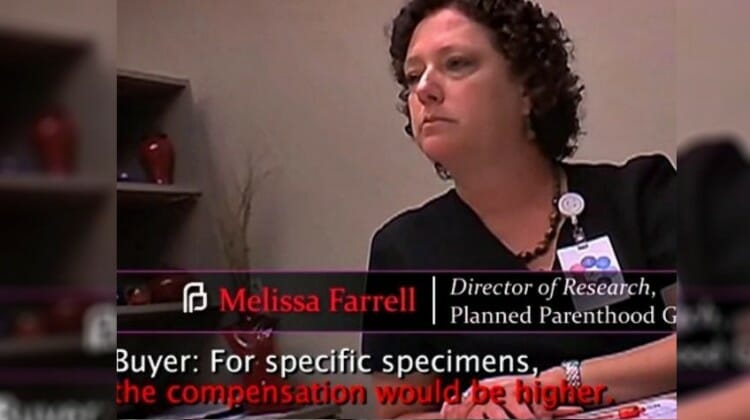 The sworn deposition from members of the abortion industry even contained shocking and disturbing admissions of infanticide.
Daleiden said of the newly released videos: "The time has come for federal consequences for Planned Parenthood. Planned Parenthood lied to the public and to Congress, but now there is no longer any reasonable doubt that Planned Parenthood sold fetal body parts, commodifying living children in the womb and treating pregnant women like a cash crop. The U.S. Department of Justice must escalate the enforcement of laws against fetal trafficking to the highest level of priority."
Walking Away From $60 Million Title X Dollars 
Planned Parenthood claimed the changes President Donald Trump's administration made to Title X enforced a "gag rule" on them. But Planned Parenthood was given plenty of time to separate their abortion services from their family planning services in order to meet the requirement. Instead, Planned Parenthood chose to withdraw from Title and forfeit the $60 million annual taxpayer funding.
Alexis McGill Johnson, the corporation's current president, claimed the regulation would deprive countless women of access to healthcare. Except, when the Title X rule went into place, 87% of Title X family planning services came from resources other than Planned Parenthood. 59% of patients were not receiving Title X services from Planned Parenthood, and Planned Parenthood's Title X qualified services had dropped by 60% over eight years.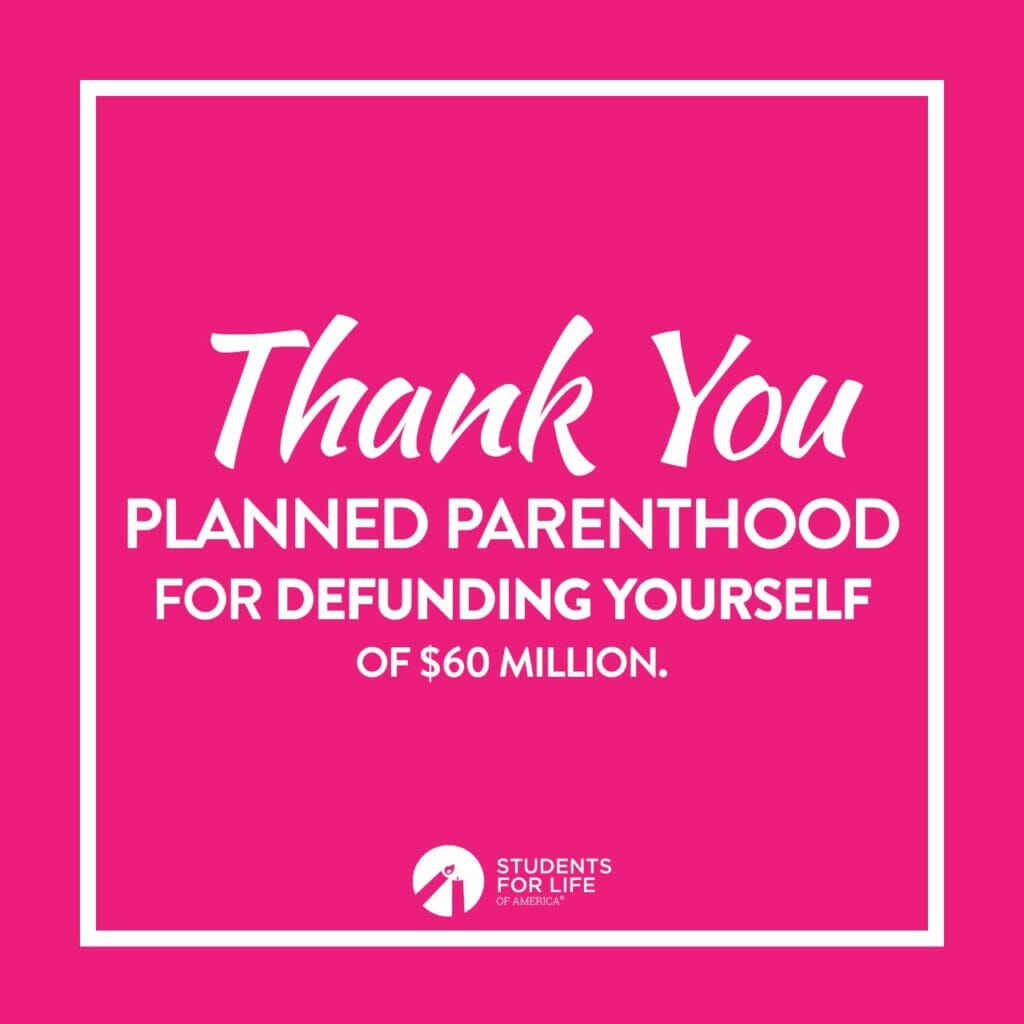 Planned Parenthood's decision demonstrated that abortion remains their main priority. Far from depriving women of family planning services, the program is still fully funded at $400 million. The actions of the Trump administration actually increased funding for women's healthcare and connected women to clinics that offer more comprehensive services.
Planned Parenthood of Greater New York CEO Fired for Racism 
Laura McQuade, the CEO of Planned Parenthood of Greater New York (PPGNY), was asked to step down from her duties after an open letter from staff members listed out various instances of mistreatment. McQuade was accused of financial malfeasance, abusive conduct, and multiple staff members decried McQuade's conduct as racist. From entire departments of Black and Latina women being eliminated to minority workers being given unequal pay, Black employees were also made to feel like tokens for the organization.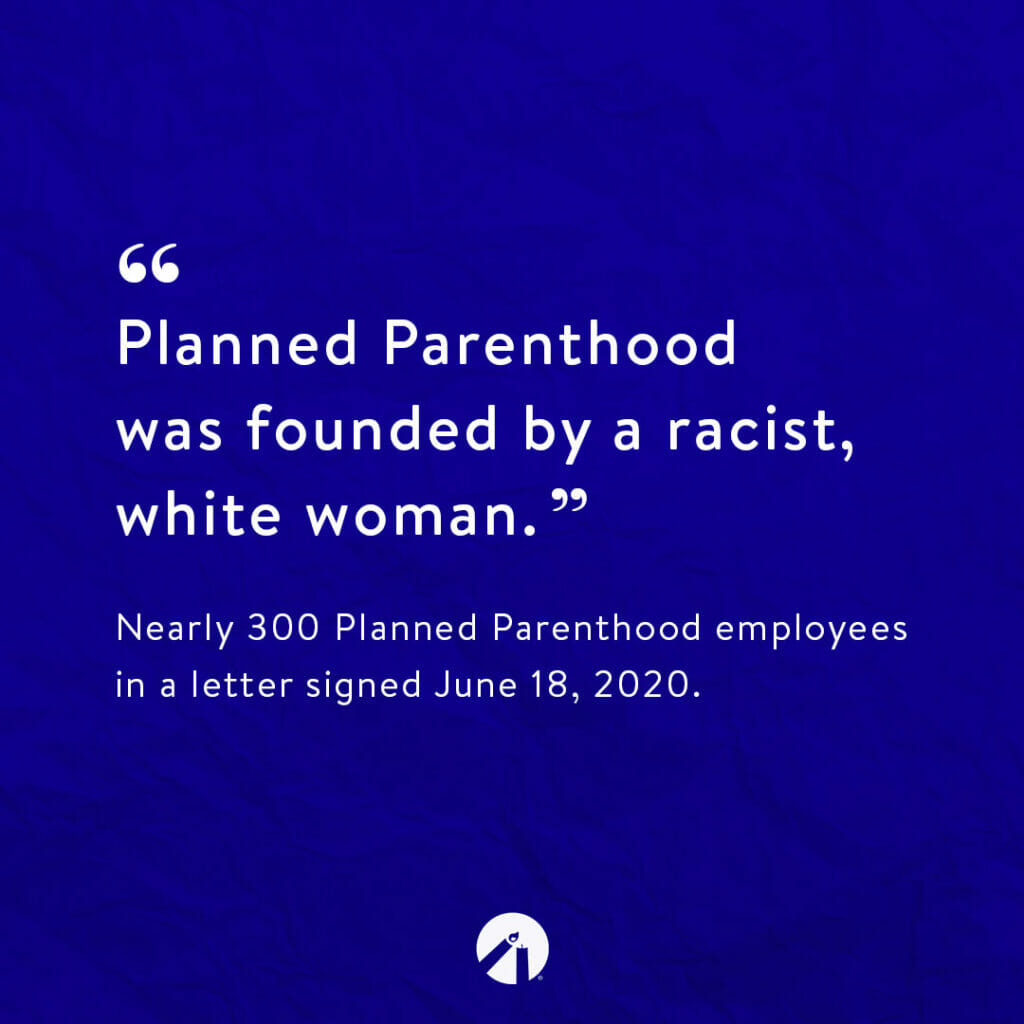 Recently, Planned Parenthood announced it would be removing Margaret Sanger's name from their Manhattan facility. All of this appears to be an attempt to distance themselves from Sanger's legacy of racism and eugenics that have served as the bedrock of the corporation. But the damage has been done.
Planned Parenthood has been caught pushing Black women into sterilization, and reportedly, a disproportionate amount of their facilities are located in Black neighborhoods. The corporation may be silently admitting the existence of their founder's dark legacy, but until they cease their prolonged dehumanization of innocent human beings, their recent actions will continue to ring hollow.
But Wait… There's More
The chaos and turmoil of the crumbling abortion giant doesn't end there. Here are a few more "highlights" of their no-good, very bad decade.
Hiring PPFA President Dr. Leana Wen then firing her less than a year later for focusing more on healthcare than abortion politics. She was the first doctor they'd hired as president in over 50 years.
Mayra Rodriguez, a Planned Parenthood employee in Arizona, was concerned about health violations she was witnessing at her facility. When she drew attention to them, Planned Parenthood lied that she had narcotics in her desk and fired her. After a lawsuit, Planned Parenthood shelled out $3 million to Rodriguez for wrongful termination.
The release (and success) of the movie Unplanned which further exposed the terrible inner workings of the abortion giant by telling the story of Abby Johnson, a former facility director.
The pro-abortion infighting is getting increasingly public. The Guardian (a liberal outlet) wrote a scathing article about Planned Parenthood, Leana Wen pulled back the curtain a bit with tweets after she was fired in secret, and the open letter in New York exposed much about the chaos within the organization.
So far, two pro-life Supreme Court Justices have been confirmed under the Trump administration. The abortion lobby loves to club American over the head with the judicial system so that abortion is a mandate, not a vote. But they're going to find that tactic increasingly difficult.

Over the past few years, they've spent millions on political campaigns … and lost … a lot. They spent about $36 million on Hilary Clinton's campaign.

They infiltrated too many schools with their explicit sex ed programs, but when people found out, they started to be kicked out.

They lost millions of U.S. tax dollars to pay for abortions worldwide.

For the icing on the cake, Planned Parenthood lost 400,000 donors in 2019, according to their annual report. Hopefully, that's 400,000 people who realized the bloated abortion Goliath did not deserve their cash.