From the SFLA Blog
Justice is Served: Pro-Choice Media Reach Settlement in Nick Sandmann's Defamation Case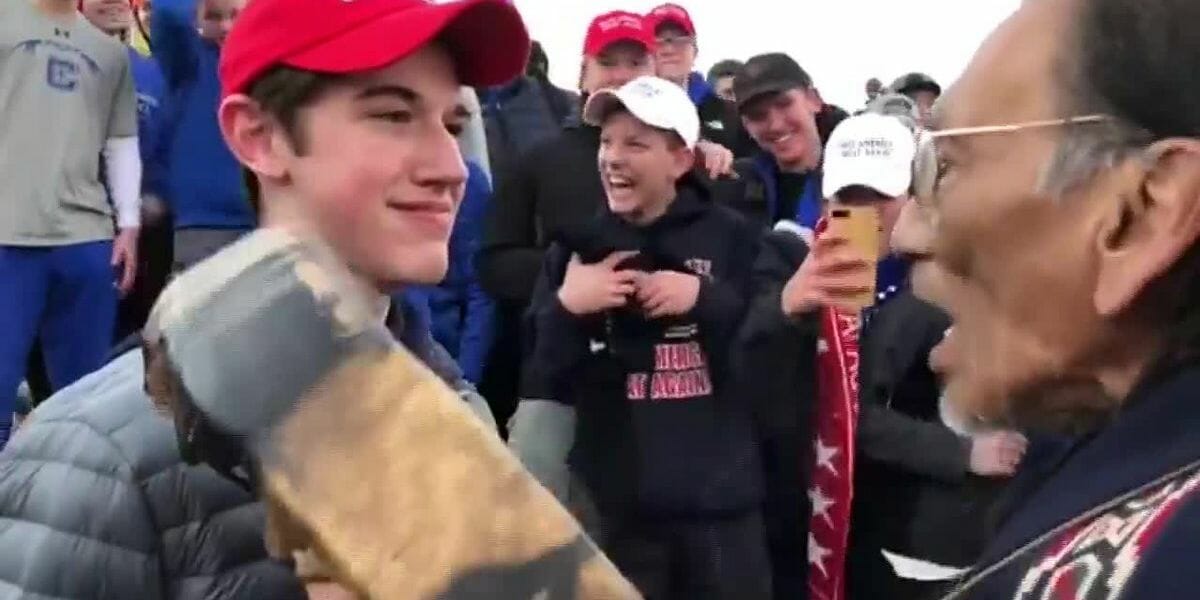 Brenna Lewis - 24 Jul 2020
For a Catholic high schooler in northern Kentucky who's had a wild ride for the past year and half, justice has finally been served. Nick Sandmann (and friends) were students at Covington Catholic High School who attended the 2019 March for Life and were doxxed/defamed by liberal media after an encounter with a professional Native American agitator.
BOTH pro-choice media behemoths, CNN and Washington Post, settled with the pro-life teen to the tune of hundreds of millions of dollars. Sandmann tweeted after the Washington Post victory: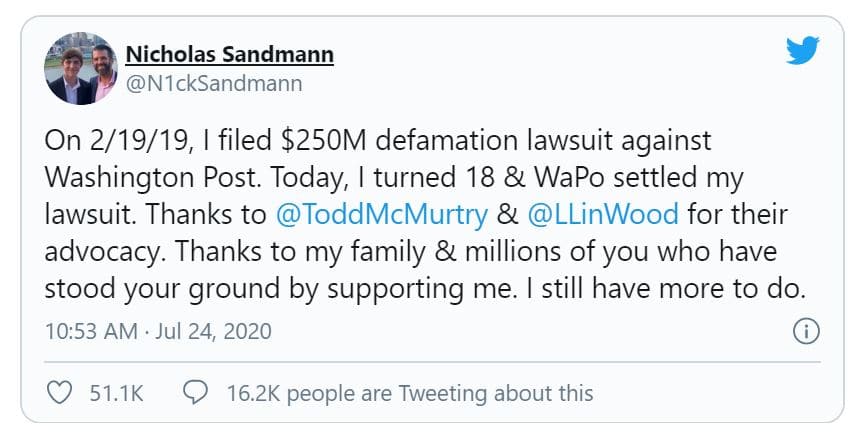 Sandmann and attorneys are continuing to seek justice against as many as 13 entities who jumped on board with framing and smearing the teen with limited facts present.
Those who followed news of the incident will remember that two separate groups of adults took it upon themselves to harass these children, trying to get a rise out of them. Subsequently, Sandmann and others were destroyed in the press for smiling back.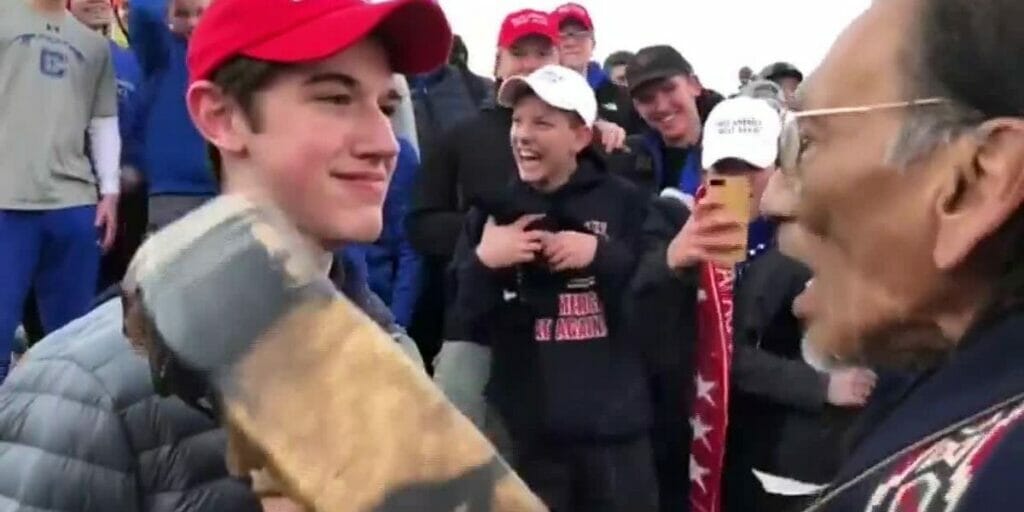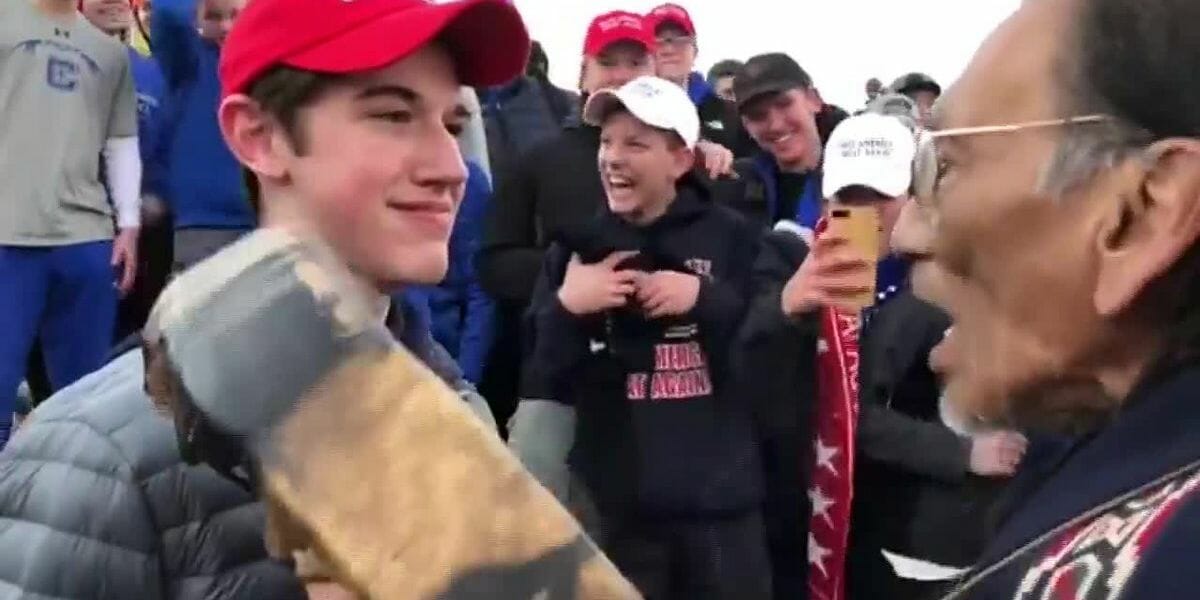 Students for Life was honored to invite some Covington Catholic students to our 2019 Gala, at which they were presented with our Champion for Life Award. They gave an inspiring acceptance speech:
This settlement, regardless of how you feel about MAGA hats or public protests, is a victory against a cruel, biased media industry who thought they could get away with ruining the lives of a couple teenagers in order to further their agenda. There is hope yet against bad journalism and unethical reporting.