From the SFLA Blog
North Carolina Woman Finds Baby in the Trash and He's Doing OK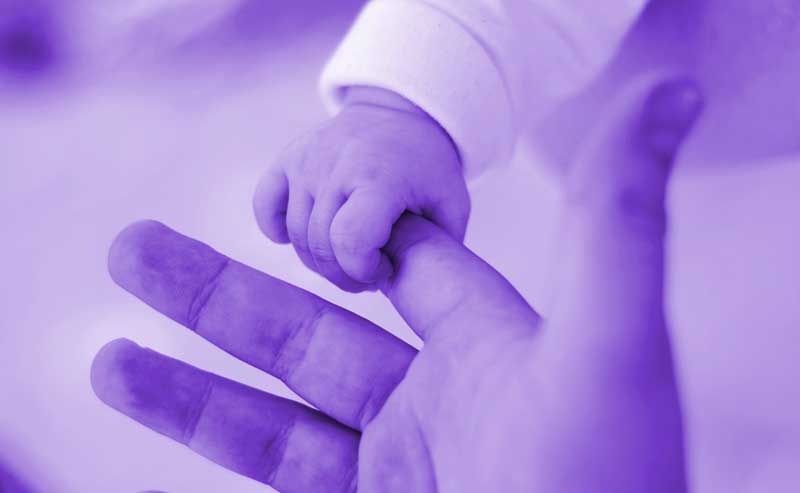 SFLA Staff - 23 Jul 2020
Cynthia Burton's decision to take a shortcut one night as she walked her dog saved the life of a baby boy. Burton and her dog, Flounder, usually took a different way home, but since the pavement was too hot for her dog, Burton had to take an alternative route. As she walked behind the Christ Community Church to make her way back home, Burton heard strange noises coming from a blue trash bin. 
The sound grew louder when Burton opened the bin to investigate, and when she tore open one of the black trash bags, Burton found a newborn inside it. The baby had an umbilical cord wrapped around his neck, and he was covered in blood. Since the church was closed, Burton ran to the nearest apartment complex and told a couple sitting outside on their patio to call 911. 
As the group waited for the ambulance to arrive, they sang Jesus Loves Me to the baby, and Burton was able to unwrap the umbilical cord from the child's neck so he could breathe better. It's not known how long the newborn was sealed inside the garage bag, but thankfully, the child survived the ordeal. 
When it was over, Burton could not believe the set of circumstances that had allowed her to be at the right place at the right time. She credits a sense of situational awareness and divine intervention by putting her where she needed to be to hear the baby's cries and rescue him. 
"Last night, I didn't sleep," she said. "Every time I close my eyes, I felt that I was reopening the trash bag and seeing the baby. I knew he was alive when I found him and I knew that was a good thing. But I knew I didn't have a lot of time."
Though North Carolina has a safe surrender law that allows a woman to leave her baby with a first responder, a social worker, or a healthcare provider, the state's law is rather unique. Because of the burdensome summer heat, a baby cannot be left outside a building, but instead, a parent must place the child with an adult. 
 Burton does not know the personal story of the mother of the baby she found, and Burton wishes she could have helped her somehow. But she also wants the unknown mother's son to grow up knowing he has value, and he is worthy of love. By sharing the boy's story, Burton wishes to inspire hope and prevent tragedies like this from happening. 
"He's special. He was loved from the very beginning that I got him in my arms and sang, you know, Jesus Loves Me, that he's gonna live a wonderful life," Burton said about the baby she found. "He's very powerful and very strong because he cried out to live and if I had walked by, and not heard a sound I'd have kept on walking, but he cried, and he kept on crying, he cried until I went and got the bag and pulled him up and, when I opened the bag, he stopped crying. That's when I think he knew he was safe."