From the SFLA Blog
Get Ready for Season 2 of the "Explicitly Pro-Life" Podcast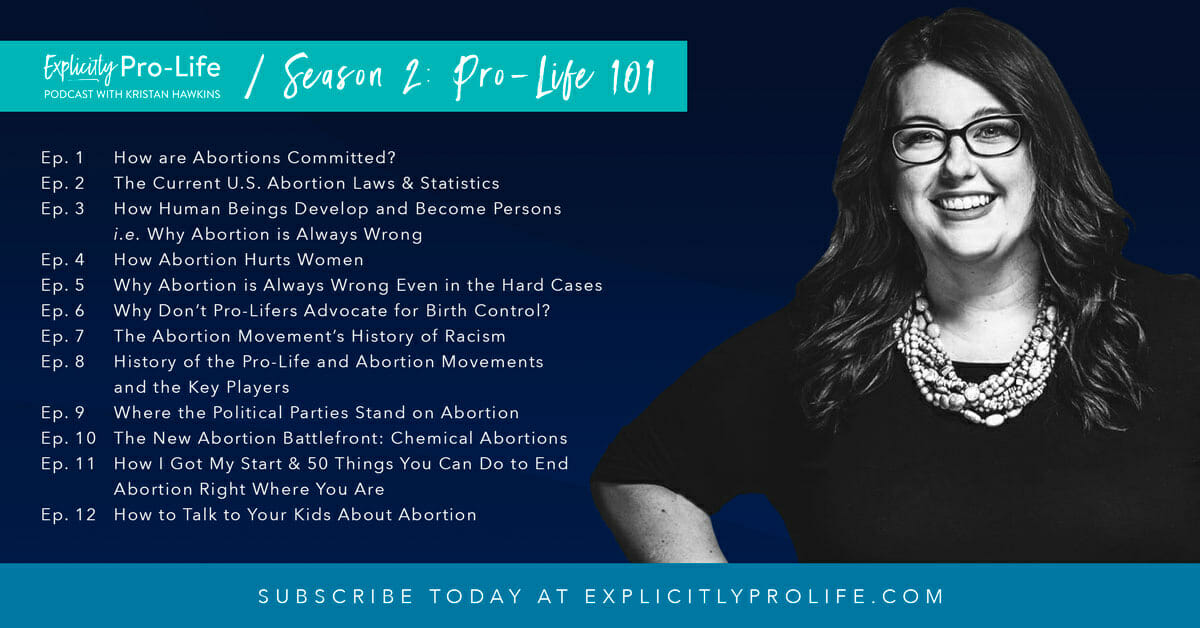 Jessica Nardi - 15 Jul 2020
Students for Life of America's president Kristan Hawkins is back with Season 2 of the Explicitly Pro-Life podcast, featuring more intriguing topics and prominent voices in the pro-life movement!  
This season is focused on the theme "Pro-Life 101" and is as Kristan calls it "a free training course for activists in the pro-life movement." Each weekly episode will focus specifically on a foundational pro-life topic from how abortions are committed to why pro-lifers don't advocate for birth control.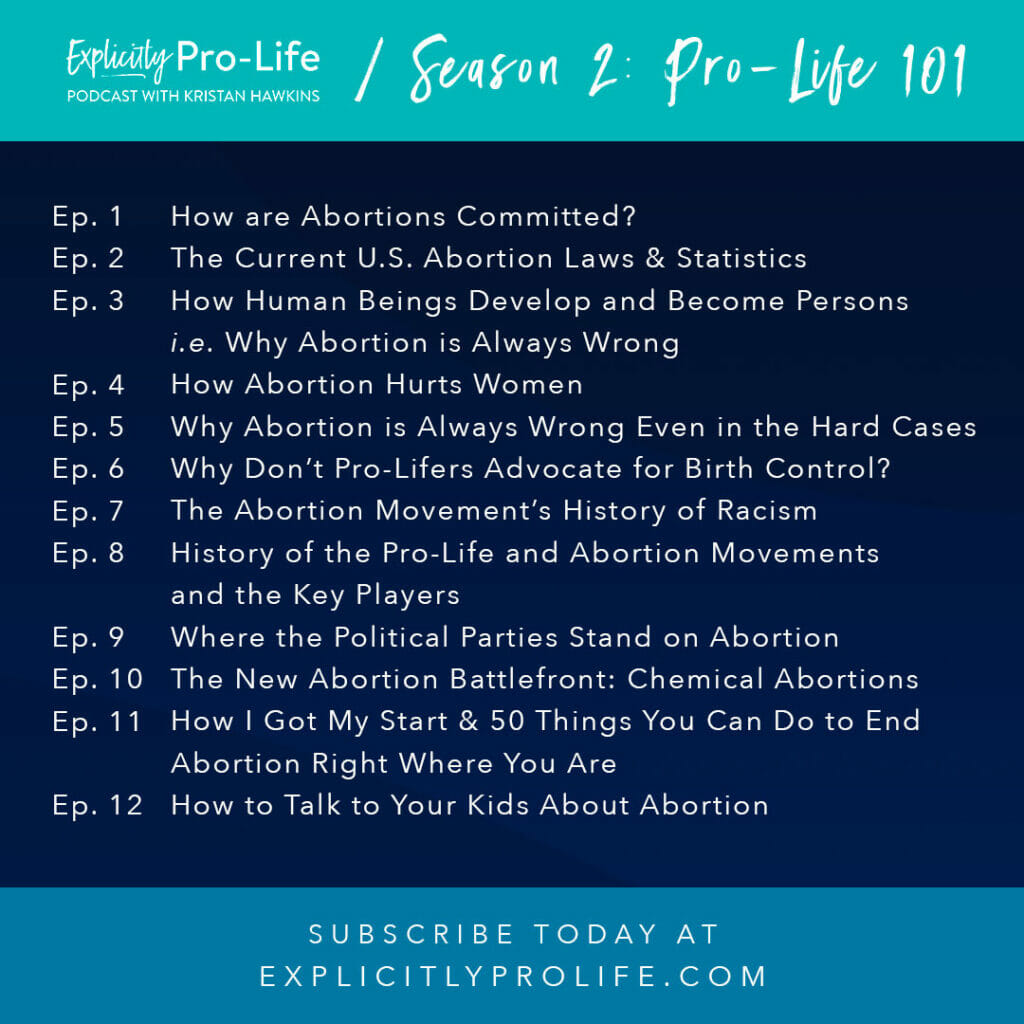 The first season had a great response from listeners as it presented current news and strategies to become an advocate for life. This will continue in the second season as Kristan and guests keep unpacking the myths and methods of the abortion industry and what the Pro-Life Generation can do to actively work in the movement, whether from a college campus or in a home community.  
Season 2 will also feature a variety of expert pro-life guests such as the Radiance Foundation's co-founder Ryan Bomberger, an adoptive father conceived in rape, and pro-life apologist Stephanie Gray.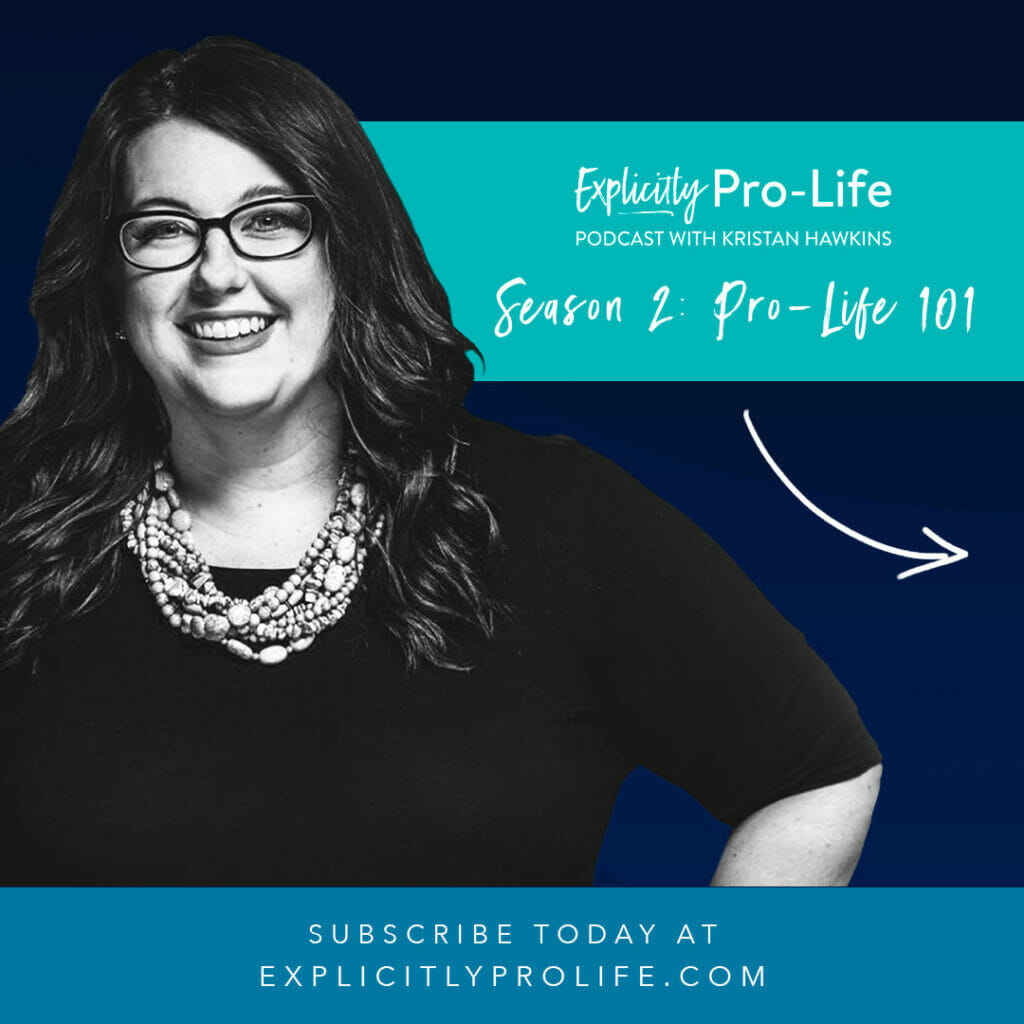 So tune in as Kristan is tackling all the hard questions you need to defend your pro-life position and open up discussions with others. Check out the webpage for more info on this top quality pro-life content or subscribe through your favorite platform to join the fight for the pre-born.