From the SFLA Blog
T.A.L.K. is a Wrap! And the Winners Are…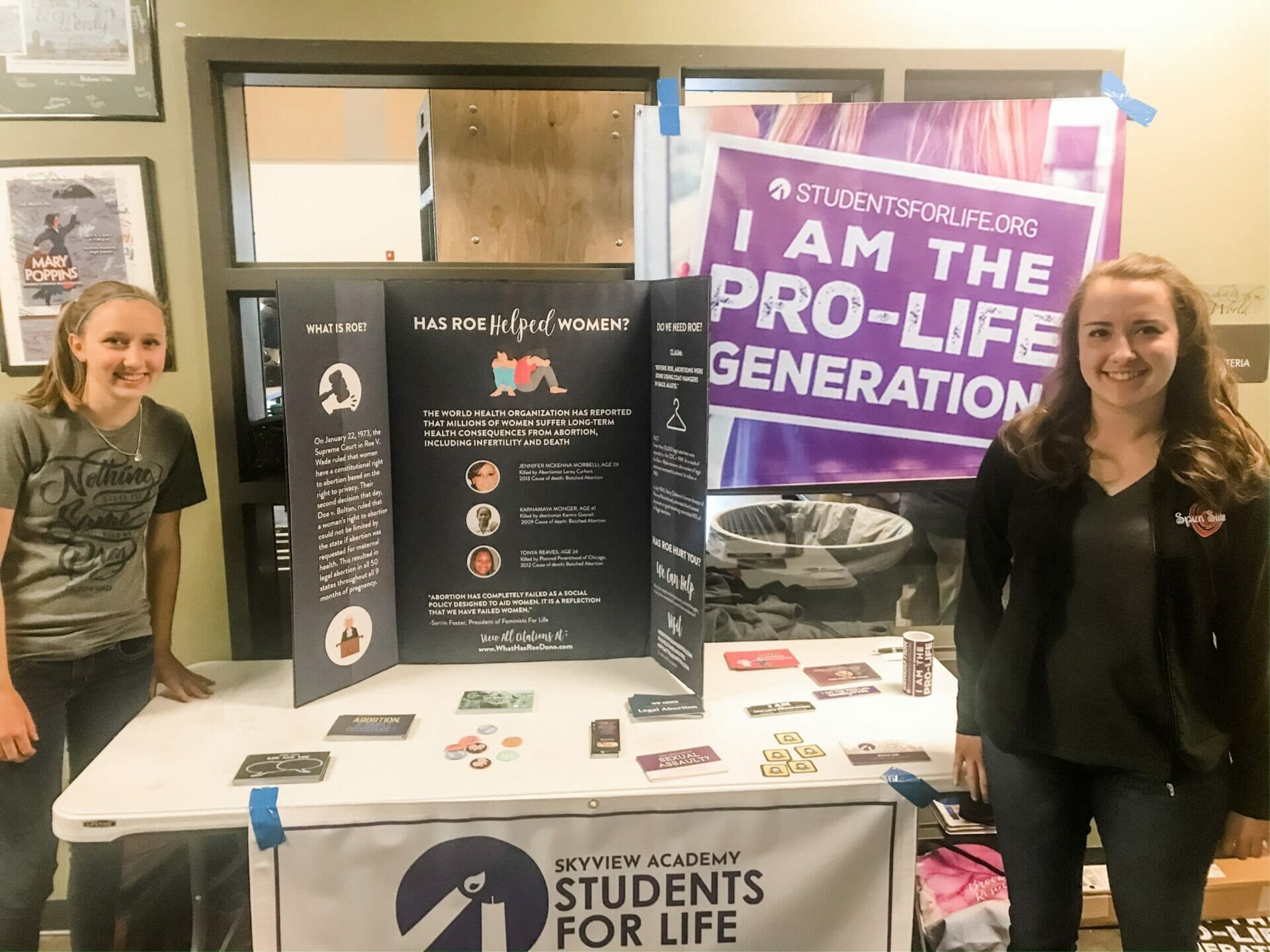 Lori Cascio - 01 Jul 2020
After 334 days of counting pro-life conversations, the T.A.L.K. Challenge and other Students for Life efforts have inspired 25,738 conversations about abortion. This brought our national Students for Life T.A.L.K. efforts to 209,423 conversations!  
Here's the breakdown:  
We had 122,027 conversations through our TALK 

Digital

 efforts, targeting 

pro-choice and inactive pro-lifers mainly on social media with surveys and chats.

 

26,247 conversations came from our Regional Coordinators

 through

 m

ostly 

on campus outreach.

 

35,411 

from Students for Life Action

's 

call campaigns and canvasing.

 

And 25,738 from students joining our efforts and logging their conversations.

 
This year's T.A.L.K. Challenge brought an estimated 62,800 people further into the pro-life fold and planted seeds for about 146,623 others. 
Although we were just shy of our goal of tracking 250,000 conversations (thank you, COVID…), we still have much to celebrate! We especially want to celebrate our students.  
June T.A.L.K. Challenge Winners
Congratulations to Jeremy from Wyoming for logging the most conversations in the month of June! He takes the top spot for June with 1,436. Angelique from Nevada received second place with 700, and Madelyn ONeil from Illinois took third with 447. These students won gift cards to the SFLA Shop to purchase pro-life merch to spark even more conversations.  
Regional Competition Winners
Congratulations to these groups who lead the way in their region. They will be receiving grand prizes a fall pro-life speaker grant or a trip for three to the March in Washington D.C. and Pro-Life National Summit this January. 
WASHINGTON REGION: Western Washington University, 297

 

PACIFIC NORTHWEST REGION: Western Oregon University, 1734

 

NORTHERN CA & NV REGION: University of Nevada-Las Vegas, 2145

 

PACIFIC SOUTHWEST REGION: Green Valley High School, 316

 

SOUTHEAST REGION: Bella Vista Academy, 100

 

CAPITAL AREA: Liberty University, 3064

 

OHIO & INDIANA REGION: Toledo University, 753

 

APPALACHIAN REGION: Franklin High School, 103

 

ROCKY MOUNTAIN REGION: Skyview Academy, 1827

 

MISSOURI & ARKSANAS REGION: Rockhurst High School, 161

 

NORTHEAST REGION: NY Homeschool, 300

 

MID-ATLANTIC REGION: PA Homeschool, 143

 

UPPER MIDWEST REGION: McHenry County College, 3323

 

SOUTHERN REGION: University of Houston, 784

 

NORTHERN REGION: Winona State University, 345

 
And, an additional shout out to our top three TALKers…
Brooke from Colorado – 1,827 conversations
Brooke had conversations EVERYWHERE. She counseled and spoke with people of different backgrounds at her local Planned Parenthood, set up pro-life tables and wore Students for Life t-shirts to spark conversations with peers at school, and when COVID slowed her in-person outreached, she posed questions like "is abortion proof that society has failed women?" on social media. 
Margarett from Virginia – 3,056 conversations
Margarett goes to a very Christian and pro-life school: Liberty University. While some of her conversations came from on-campus activism, she had to think outside the box to reach pro-choice people. She attended the Capital Area Mission Trip, spoke with peers on Instagram and TikTok, and, when Margarett's summer internship plans were canceled, she instead took up volunteering with Students for Life Action in Arizona. She's spoken with people all over the US, especially Virginia, Maryland, Arizona, North Carolina, and in D.C. during the June Medical Services, LLC v. Russo hearing. 
Madelyn ONeill – 3,319 conversations
Outside of the classic Facebook debates, Madelyn found some clever ways to have conversations. On campus she ignited conversations with her "ask me why I'm pro-life" backpack pin. She spoke with Illinois's governor's employees about abortion not being essential during COVID, and even randomly called her school to speak on one of her favorite topics: Planned Parenthood. Just like Margarett, she is volunteering in Arizona with Students for Life Action this summer. 
Our biggest 
takeaway
: Conversations matter!
Conversations don't always seem like the most glamorous and sellable form of outreach, especially in comparison to our past Time Square ads, large campus tour displays, and rallies. But this is where the rubber meets the road. This is what changes culture and will eventually abolish abortion. We can't let these little things, like conversations, go unnoticed or unappreciated. Personal encounters are what change minds.