From the SFLA Blog
Supreme Court Puts Women's Lives at Risk by Again Refusing to Allow States to Regulate Abortion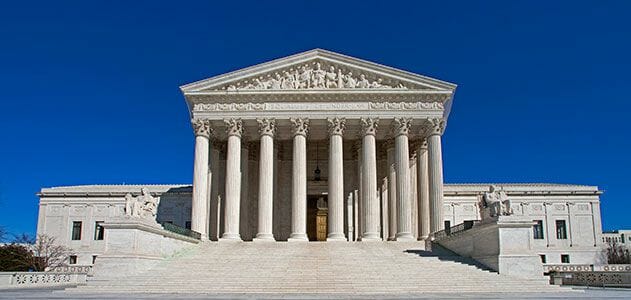 Kristi Hamrick - 29 Jun 2020
"Despite the fact that the abortionists of Louisiana have a terrible track record, their desire to avoid making a plan for emergencies trumped the obvious social good of saving women's lives," said SFLA's Kristan Hawkins. "Today's decision prioritizes ending preborn life over saving a mother's life and allows disreputable hacks to stay in business."
WASHINGTON D.C. (06-29-2020) – Responding to the Supreme Court's decision in June Medical Services v. Russo (formerly Gee) in which in a close decision five justices struck down health and safety regulations,  Students for Life of America President Kristan Hawkins made the following statement: "Roe v. Wade and Doe v. Bolton have been used as a get-out-of-regulation free card for abortionists for almost 50 years. Today's ruling ignores the basic tenets of our Constitution that gives states the right to protect the lives of their citizens, including mothers and their preborn children. This clearly will be an issue in the election as who appoints justices will be front and center in the minds of voters."
The Louisiana case involved the state's requirement that abortionists, along with other out-patient surgical locations, set up admitting privileges at local hospitals so that in an emergency, patients could be quickly transferred for life-saving care. Unlike a similar law in Texas that was blocked, Louisiana made this requirement across the board.
A Kaiser poll found that "nearly 7 in 10 support laws that require abortions only be performed by doctors who have been granted the right to admit patients at hospitals, including 56 percent of Democrats and 82 percent of Republicans."
Many people don't understand how Roe v. Wade impacts abortion policy. In fact, if you like some limits on abortion, you don't like Roe. To learn more, click here to read Hawkins op-ed at RealClearPolitics.
For media interviews, e-mail Kristi at [email protected].
-30-
Students for Life of America is the nation's largest, pro-life, youth organization. Headquartered in Fredericksburg, VA, SFLA serves more than 1,225

 

groups on college, universities and high school campuses in all 50 states.