From the SFLA Blog
There's Only 1 Week Left of the T.A.L.K. Campaign: Here's Your Challenge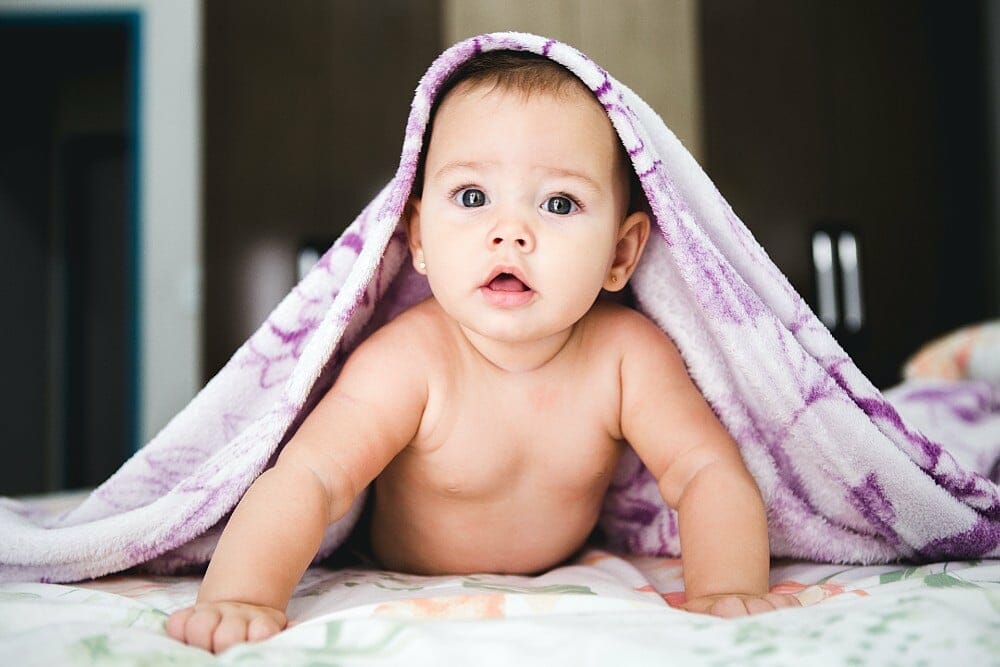 Lori Cascio - 23 Jun 2020
There's about a week left in the T.A.L.K. Campaign, this school year's effort to tally up hundreds of thousands of culture-moving pro-life conversations.  This last week and a half, Students for Life of America wants to challenge YOU to make a difference in your community to spark conversations. Let's end on a positive and impactful note. 
Yes, it is possible, even now. Here are a few easy suggestions: 
Host a Baby Item Drive
Families are especially in need right now and many Pregnancy Help Centers (PHOs) are scrambling for donations. Let's help!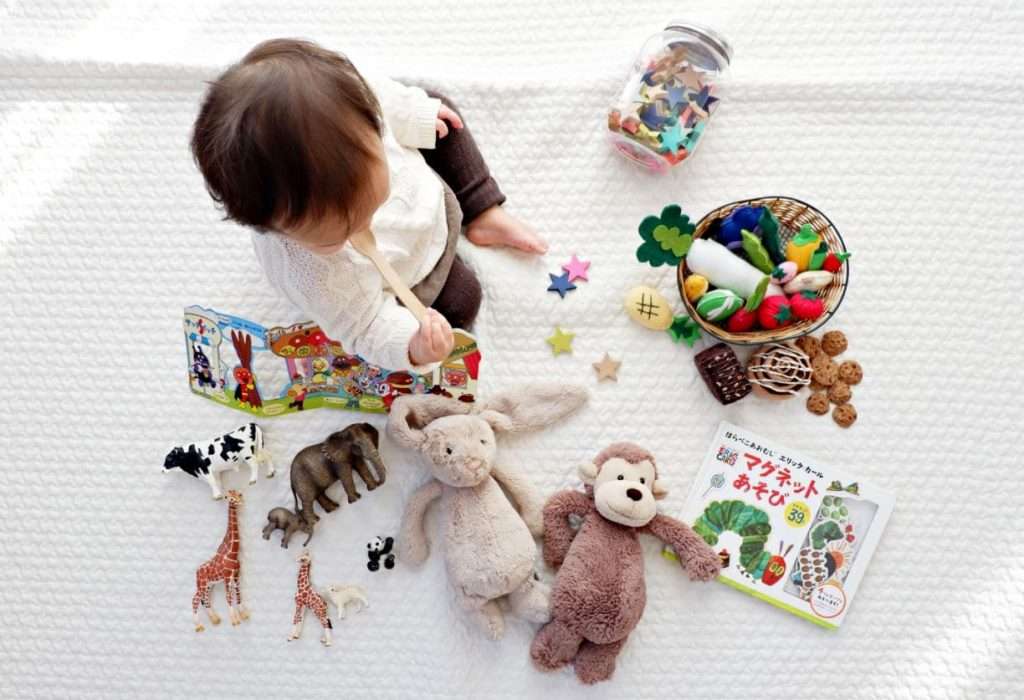 Here's how…
If your state 

quarantine 

laws are 

on the 

looser

 end

, consider hosting a 

Baby Item

 Drive for a few hours at Walmart or another grocery store

 to collect items that your local P

HO

 needs

. Just work with the manager to schedule a day to table outside the store. Then, ask shoppers

 

who are entering

 to purchase diapers 

etc. 

to donate to mothers in need

 and leave them with you on their way out

.

 You'd be surprised at how well it goes! 

 

Need to keep up the social distancing? Good news: 

Baby Item

Drives are possible online, too! Did you know Students for Life staff and students raised over $15,000 through our online National Baby Item Drive this Mother's Day

?

 All we did was create Amazon registries for 

PHOs

 across the country. Easy! Now it's your turn. 

 
Donate
Give online and encourage others to do the same. PHOs and maternity homes are a great place to start. You can even consider donating to Students for Life's Pregnant on Campus Initiative to help pregnant and parenting students on campus. There are plenty of ways to donate. Give a few dollars to your favorite pro-life, mother-serving organization online, start an online fundraiser, call a few friends and family, and/or post on social media to encourage others to donate as well.  
Sidewalk Counsel or Witness at an Abortion Facility
Witnesses are ALWAYS needed at Planned Parenthoods and independent abortion facilities – pandemic or otherwise. Many women need just a little encouragement or sign of hope to turn them around. That could be YOU.  
Go to sidewalk counsel, chalk, or witness for a few hours. Remember to follow your state's guidelines for what you're allowed to do and how many people you're allowed to gather. If you aren't able to sidewalk counsel before June 30th, consider participating in our 5th annual Pro-Life Generation Sidewalk Day on August 1st.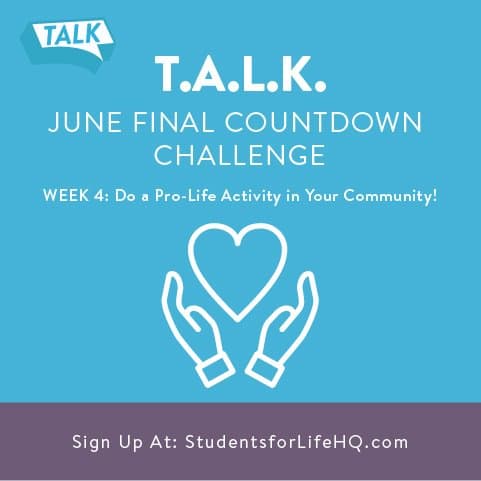 Log Your Conversations
If you didn't have any pro-life conversations while you were out in your community, post online about your effort! See if you can spark a little discussion by posing a question or statement like, "Life is the empowering option, not abortion." 
Don't forget, log your conversations by midnight on Tuesday, June 30th, to be eligible for all the amazing prizes (like Amazon gift cards, pro-life trips, and more).  
If you need further directions for how to do an Item Drive or sidewalk counsel, directions for these events and more can be found on StudentsforLifeHQ.com, our free resource website just for you!