From the SFLA Blog
Pro-Life Student Establishes Permanent Scholarship for Students to Travel to D.C. Each January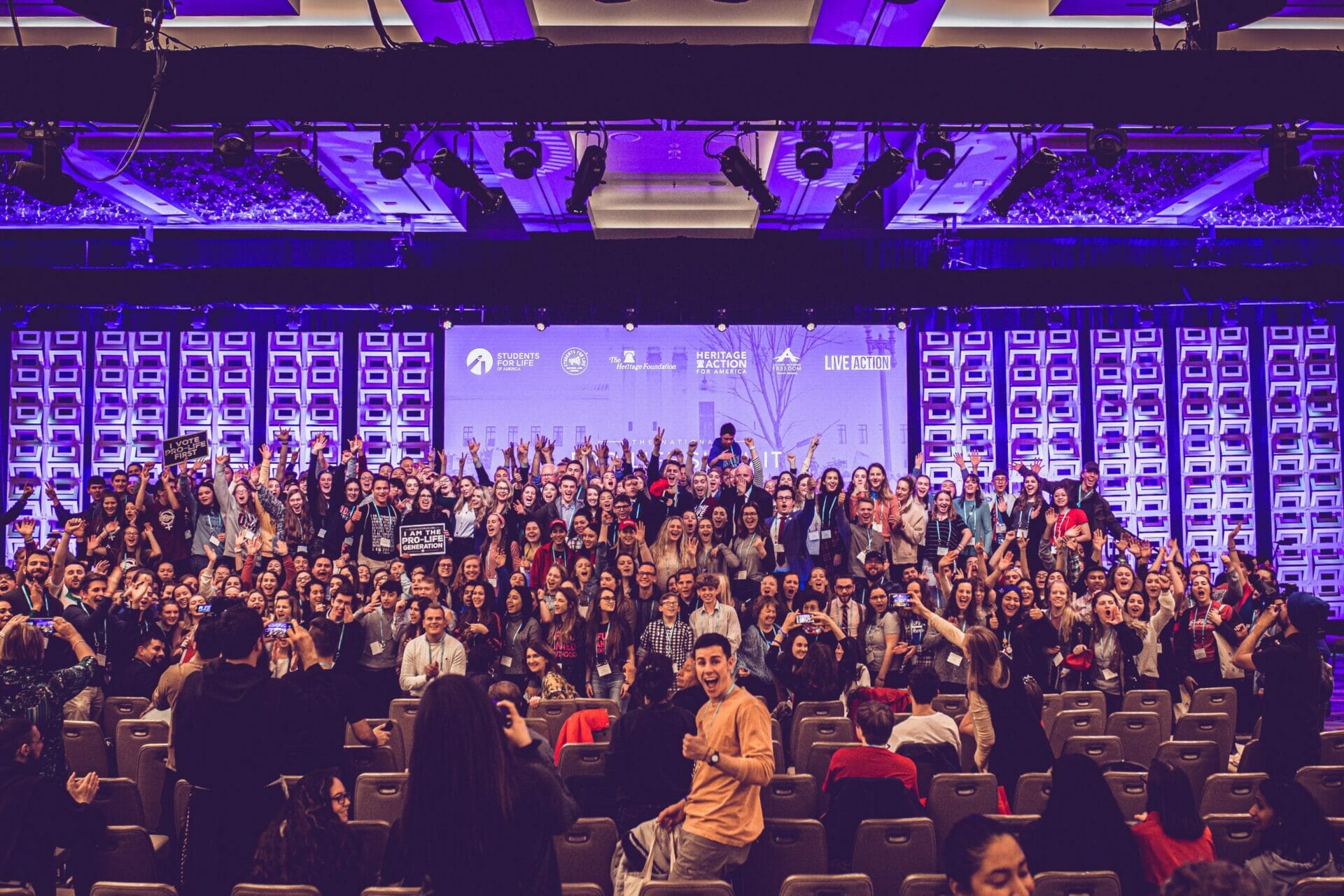 Mary Briganti - 12 Jun 2020
This year, I was one of the 20 other college students across the country who were chosen for the William Wilberforce Fellowship. I had a group of 19 to encourage me, back me up, and support me. Doing pro-life activism can be hard and the opposition can be very cruel, but these other students always had my back and kept me going.
Since my group, the Warriors for Life, was only on its second year, I decided what would be best for my fellowship project would be to get us to D.C. for the National Pro-Life March and the National Pro-life Summit. But I didn't want it to end this year.
So I chose to work towards getting an annual scholarship for someone in the group.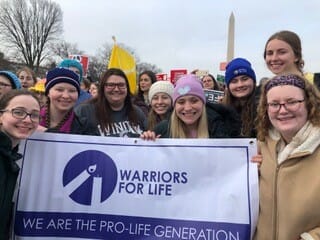 I talked to multiple people and organizations for months before I finally found an anonymous donor to fund the scholarship! The donor ended up picking a junior named Brianna to receive the scholarship. Without the scholarship, Brianna would not have been able to go to the March due to financial strain. Another benefit of this project was that even though I struck out with many people to fund a whole scholarship, many ended up donating in smaller quantities which helped other members of my group.
I was able to raise $700 plus the scholarship and we were able to get 9 members to D.C. for our first annual trip!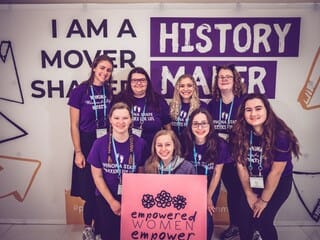 Since the trip, our members have a new fire, feel more confident, and have used the tools they learned to increase activism on campus and have more conversations about abortion. Shortly after we got back, the student body decided they needed ANOTHER pro-abortion club on campus. The WSU pro-choice club founder stated that "she felt their voice was not being heard enough." I see this as a huge win because people know who we are and that we are not going to be backing down!
Even though my fellowship came to an end, my involvement in the pro-life movement never will. Next year, I am hoping to become the president of the Warriors for Life group at Winona State. I am also working towards getting pregnant student parking spots on campus. I also have signed up to be a part of Students for Life Action call and door squad working toward getting pro-life politicians elected!