From the SFLA Blog
Students for Life Helped 20 Mothers Choose Life This School Year!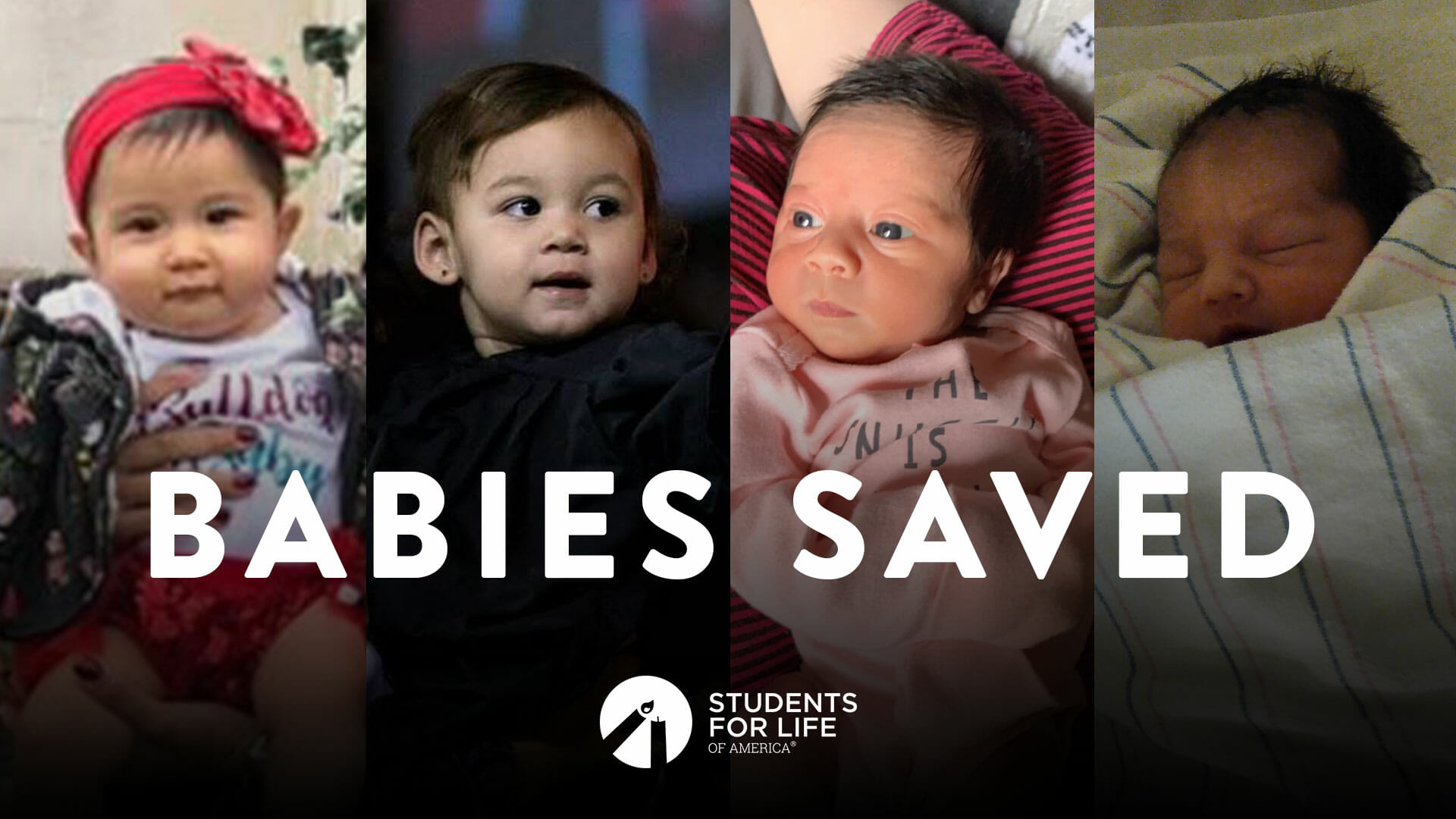 Brenna Lewis - 04 Jun 2020
Most of the time, pro-life advocates will never know the full impact of our efforts. A pro-choice person might change their mind about abortion because of a video we shared, or a pregnant mom might drive right past the abortion facility and never show up to her appointment because she saw a message of hope from someone standing on the sidewalk.
That's what makes it so special to see the impact of our efforts to make abortion unthinkable and unnecessary. Students for Life team members and students had the honor of standing with about 20 young women this year during their decisions to choose life for their babies.
These women are inspirational. They stared a scary situation in the face and chose to be brave, ask for help when they needed it, and embrace unexpected new plans for their lives in the most beautiful way. We hope you'll read on below to meet some of these mothers who chose to share their stories with us. Some stories are not included as they are on-going or requested privacy. 
Miracle Baby Saved from the Abortion Pill
Rachel was the President of her Students for Life group at CSU Long Beach. She heard that a friend of a friend was deciding what to do as she'd just found out she was pregnant. The young woman's boyfriend was relentless in his pressure for her to abort, and multiple abortion appointments were scheduled and cancelled as Rachel worked to assist her and find her better resources.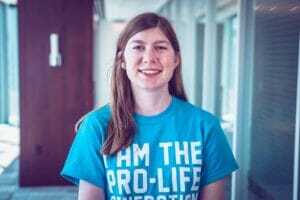 The young mother continued to be back and forth, arranging to go to the abortion facility, then planning to go to a pro-life pregnancy center, and back again. Finally, the baby's father succeeded in pressuring the mother into taking the first abortion pill.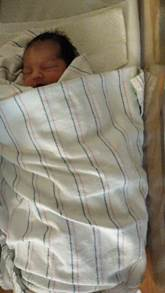 For some reason, it was unsuccessful and she was still pregnant after. She regretted taking the pill. Because her pro-life friends were in constant contact, they were able to quickly refer her to the right place to begin Abortion Pill Reversal treatment. When she had an ultrasound, they saw the baby was alive and healthy! 
Her baby was born healthy and this young mother is in a new place to be safe from this abusive male partner.
Mother Overcomes Adversity, Chooses Adoption
On the west coast, a woman had endured 90% of her pregnancy without the support of her family only to then find herself in the hospital in the third trimester with complications. Furthering the complexity of the situation, she found out the baby would likely have Down Syndrome.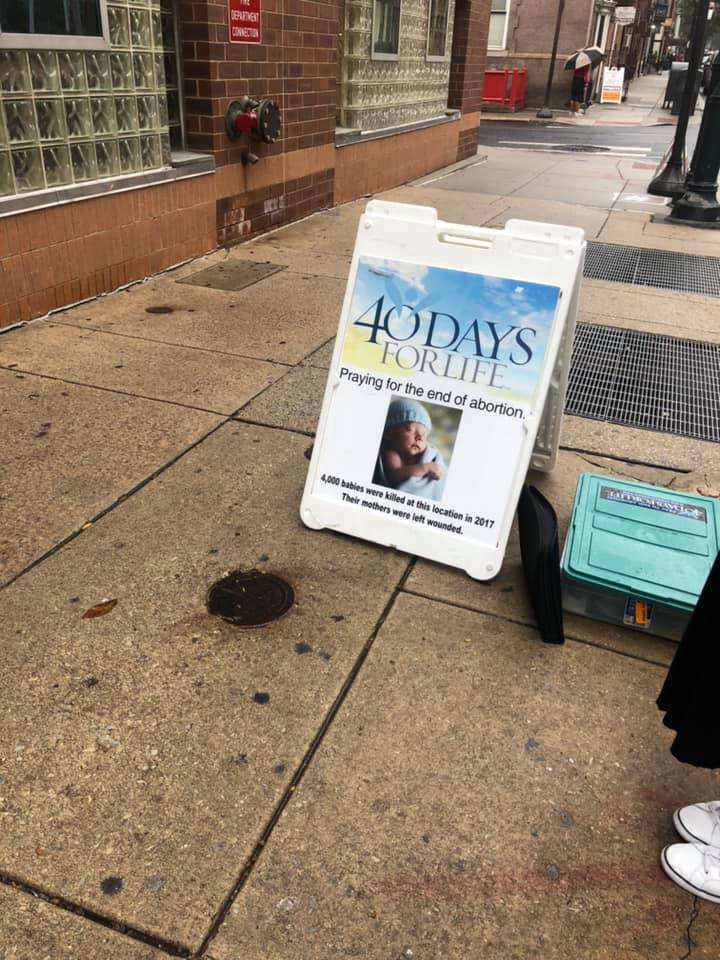 In the state that she lives, abortion is legal through all nine months of pregnancy, so with complications and no support, aborting at 36 weeks was an option she began to consider. With help from SFLA, a pro-life student leader was able to give her positive resources about children with Down Syndrome. He was able to offer his friend advice on how to approach the delicate situation, and because he reached out to SFLA for help, he was even able to offer a family who was ready and willing to adopt the child.
A network of prayer was generated as a result of this woman's willingness to be vulnerable amidst her anguish. Within days of reaching out to the student leader and SFLA, this woman chose life! Not only that, but the person she longed would come around the most, the baby's father, finally decided to embrace the child and even named her.
Baby Saved Digitally During the T.A.L.K. Challenge
In April, a student from Western Washington University reported that she has had numerous conversations through social media simply by being vocal and open about her stance on abortion. Despite a few of her friends and family members attacking her stance, she has persisted and continues to share her stance and have these tough, mind-changing conversations.  
Her persistence has proven that being open about your stance on abortion can literally save lives. After seeing her many posts, an old friend of hers reached out to get advice about being pregnant. The pro-life student told us, "Her friends were all encouraging her to have an abortion, but because of my openness, she came to me. This is why it's worth it to be fearless, because it SAVES LIVES!" They were able to talk about her situation and her options. After being given the life-affirming support she actually needed, this young woman chose life!
"Go Back in and Fight for Your Baby." 
Villanovans for Life go to witness outside their nearest abortion facility every week. This facility commits the most abortions in all of Pennsylvania. The group's president, after months of feeling like he wasn't making a difference, watched a couple walk into the facility and saw the man come out alone, visibly distressed.
When the student asked him if he was alright, the man told him that he didn't want to be there, and he didn't want the mother of his unborn child in there. The student then gently asked him why he wasn't in there fighting for his child. The man said he had asked and asked but ultimately, he couldn't change the mother's mind.
"Well you haven't tried asking her with someone out here praying for you while you did it. Go back in and fight for your baby," the pro-life student replied. The man went back in with the pro-life prayer warrior outside. Several minutes later, the man walked out with his wife and unborn child, safe and sound.
Tearful Couple Thanks Pro-Lifers Outside Abortion Facility
Shared by the students: "One Monday, our Students for Life group here in Tri-Cities, Washington showed up at 3 pm for our usual weekly protest in front of Planned Parenthood. About halfway through the shift, a truck pulled up in front of us with a man sitting in the driver's seat and a woman sitting next to him in the passenger seat.
The man rolled down his window and thanked us over and over again, pouring out his heart gratefully. He explained that he and his wife had prayed before coming for their appointment for an abortion for a sign from God that getting an abortion would not be right. When they had pulled up, they had seen our friend sitting out there and had seen it as a sign from God that she should not have her abortion.
Instead, they had gone into Hope Medical, a pro-life organization providing different options 100 yards away from Planned Parenthood, and had there been counseled, encouraged, and offered the help they needed. It was amazing to see the tearful couple thank us for standing out there, and it made us realize that what we were doing was really having an impact. God had finally shown us the fruit of our labors. Even when we thought we weren't making a difference; we were changing people's lives for the better."
Baby Saved from Late-Term Abortion in Texas
After learning from one of our student leaders that one of her best friends was scheduled for an abortion at 21 weeks, SFLA immediately got involved with the help of Sidewalk Advocates for Life.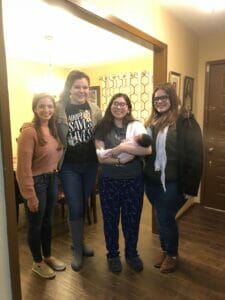 The scared mother felt abortion was her only option. Cassie (a senior at the University of Texas and an SFLA William Wilberforce Fellow) rushed to support the new mom, but the abortion at Planned Parenthood had already been scheduled. 
Still, Cassie decided to organize a day-long prayer chain. That night, she was told that the abortion didn't take place.  
Today, baby Avery gets free babysitting from the campus's pro-life students. And the new mom is a happy and says she is following her dreams to make baby Avery proud. 
Colorado Teen Chooses Life Despite Pressure From Boyfriend
Our Rocky Mountain Regional Coordinator, Christina, received a message over Instagram from an abortion minded 19-year-old and met up with her for coffee the next day. She felt like abortion was her best option and was being pressured by her boyfriend.
They talked through everything and after about an hour, she was eager to go their local pregnancy center. Christina took her there and stayed with her during counseling where she confidently decided to choose life. Christina continues to keep in touch. She just had her baby in May.
More Stories
A student group in the Northern California region helped a fellow student choose life and get away from her boyfriend who was being emotionally abusive. They helped her tell her family to find the best support to move forward with the pregnancy.
John Mark Porter is a student at the University of South Carolina. He met a nursing student considering abortion, so he rallied his Students for Life group to step up and help the student mother financially.
The University of Pennsylvania Quakers for Life shared: "This morning, we sent students to both abortion facilities in Center City. At the Planned Parenthood, we met a man whose girlfriend went inside for an abortion that he did not want her to get. He was defeated and anxious as he felt helpless. After talking with him, sharing the gospel, and praying, he responded to one of the men in our group that they are reconsidering and are not going to have an abortion." The students have kept in touch with the father since then and are referring them to local supportive services.
Charis Bible College Students for Life had a baby save while they were doing sidewalk advocacy in Colorado Springs. An abortion-minded woman was going into Planned Parenthood when a sidewalk advocate began speaking with her and guided her to the pregnancy center. Later that day, the pregnancy center confirmed that this woman was four months pregnant and is choosing life.
In October, the University of New Mexico Students for Life were sidewalk counseling outside of a late-term abortion facility in Albuquerque. They spoke to a young lady and her mom, who drove 10 hours for an abortion. After being in the facility for some time, they walked out and told the students they couldn't go through with it. The students were able to give a helpful goodie bag to the mom before they drove away.