From the SFLA Blog
Colorado Governor Uses Executive Order To Try To Harm Pro-Life Ballot Initiative
Brenna Lewis - 19 May 2020
Colorado Governor Jared Polis is a big fan of the abortion industry. He's now tried to use his position as the governor of Colorado to try to block a pro-life ballot initiative.
The group Due Date Too Late has been advocating for a ballot referendum to prohibit late-term abortion. The referendum would be placed on the November 2020 general election ballot.
After turning in signatures, Due Date Too Late was told they had to collect more signatures, and were other initiatives. But unlike those other initiatives, Due Date Too Late was banned from digitally collecting signatures; the state is allowing the digital collection of signatures due to the coronavirus regulations and to keep people safe.
The Due Date Too Late website states, "Petitions were delivered to the Colorado Secretary of State's Office March 4 containing over 137,600 raw signatures. We were short nearly 10,000 valid signatures after a line x line count, and need to collect more signatures during a 2-week 'cure period, to begin Friday, May 15." The Cure Period allows for extra signatures to be added.
The Colorado Sun reports, "Until now, signatures were required to have been gathered in face-to-face interactions, typically outside grocery stores, at farmer's markets and in parks, but coronavirus has made doing so nearly impossible and also likely unsafe…There are a number of statewide initiatives that are attempting to gather signatures to make the November ballot. Those include ones seeking to create a paid family and medical leave program, make Election Day a state holiday, draft a new criminal record expungement process for convicts and reduce the state's income tax rate. "
All of those will be allowed to collect signatures using online or mail needs, but not Due Too Late.
Nevertheless, the Pro-Life Generation and Due Too Late have continued to be active in collecting signatures safely.
Denver Pro-Life Future members volunteered their time recently to collect signatures as part of the initiative.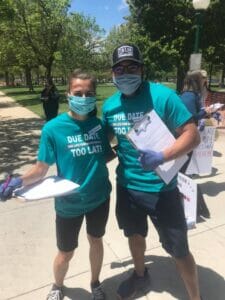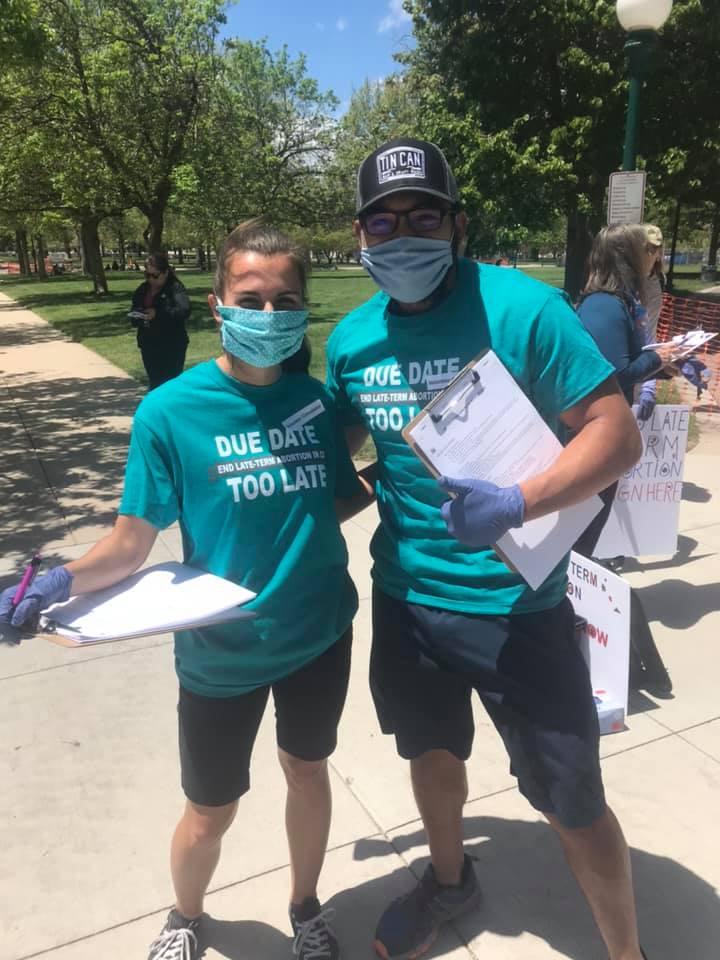 You can learn more and get involved at duedatetoolate.com.